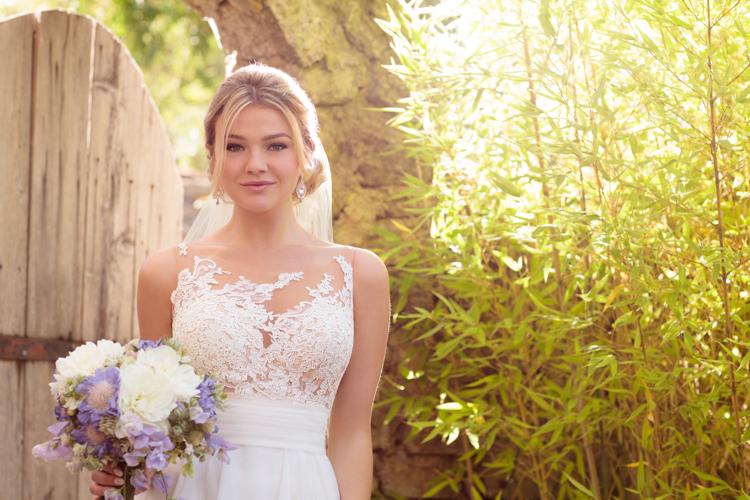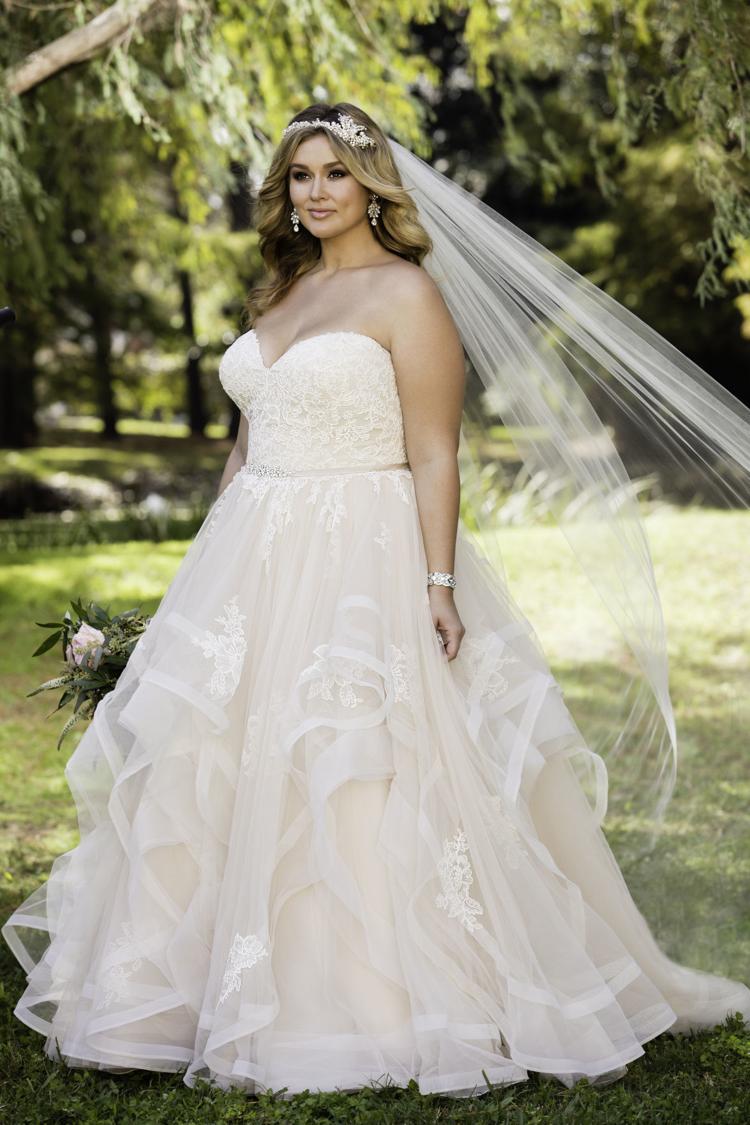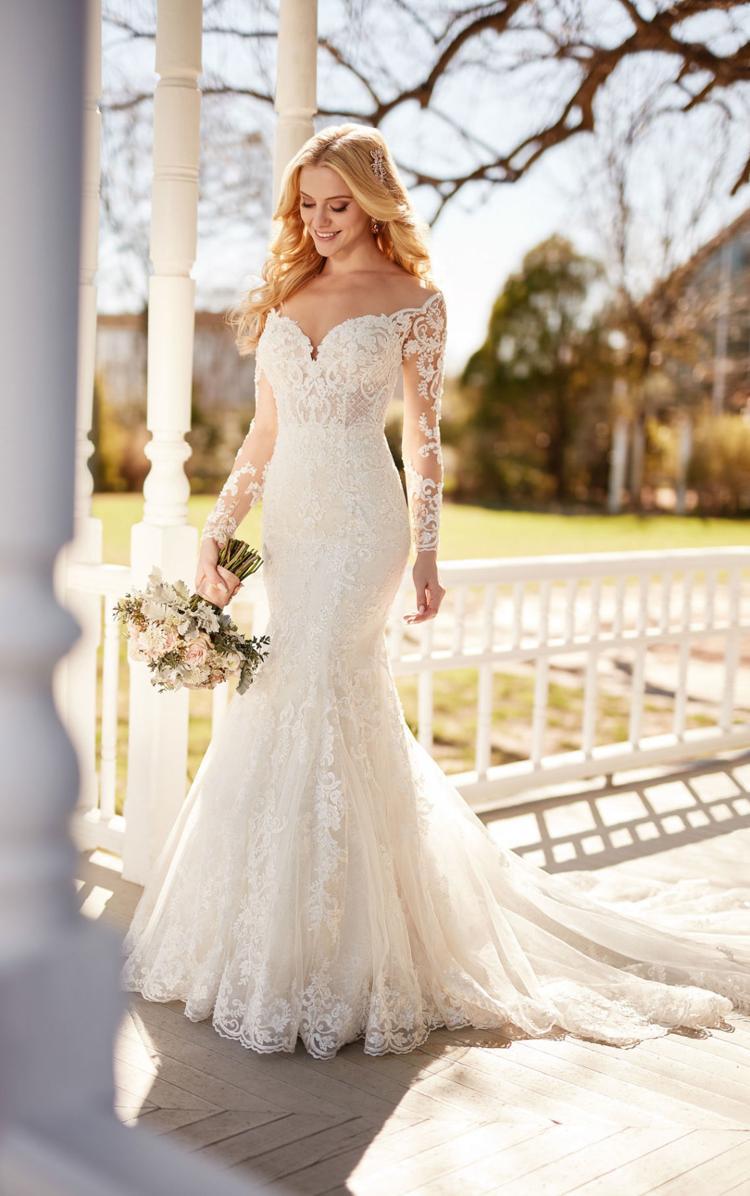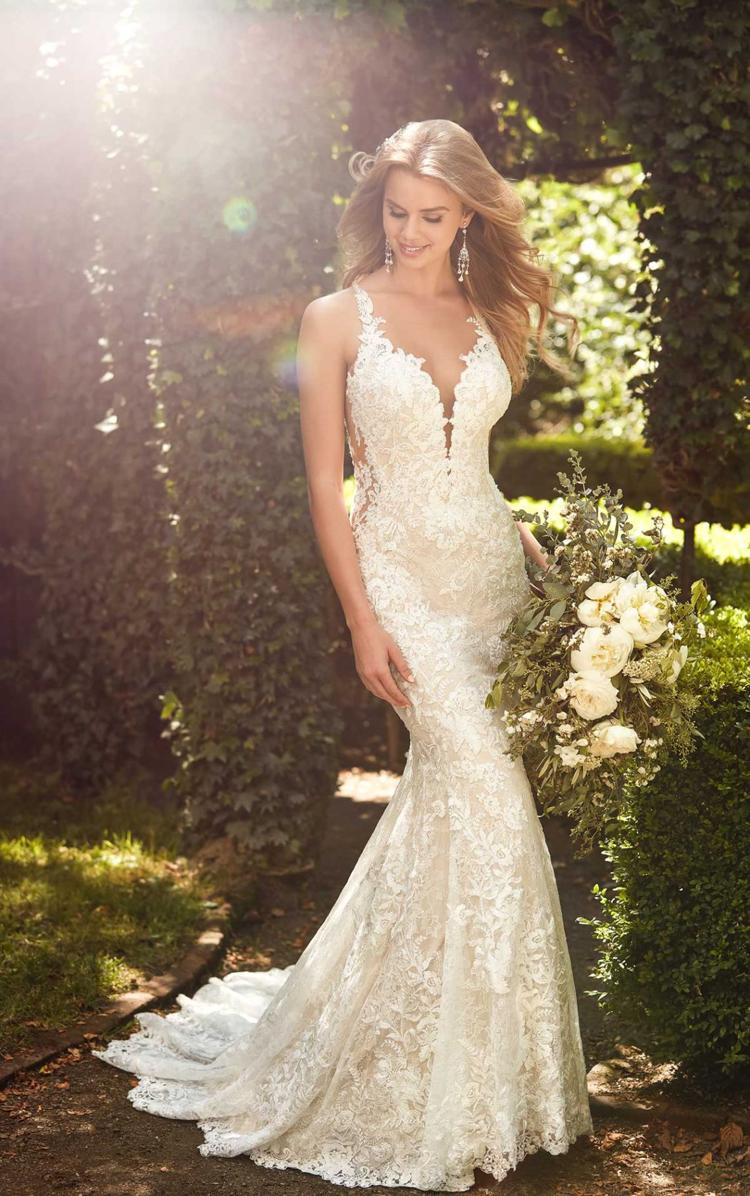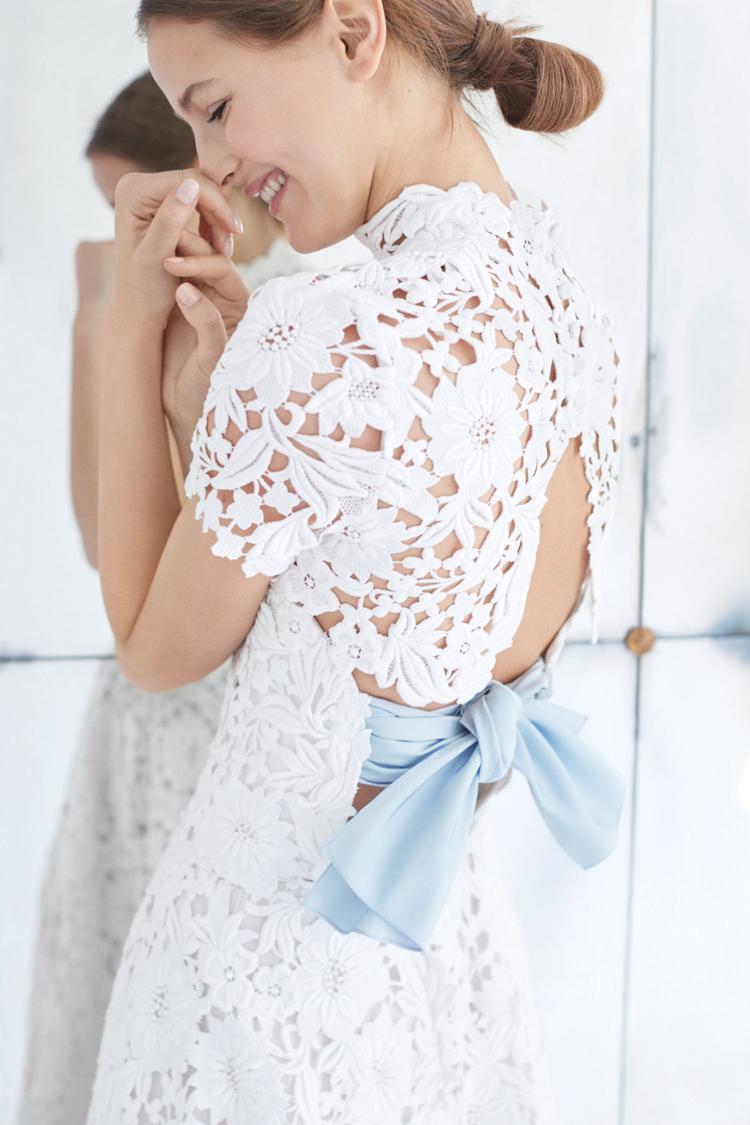 From yesteryear's American actress Grace Kelly, who became Princess of Monaco in 1956, to modern-day American actress Meghan Markle, set to officially become a royal when she weds Prince Harry in May, today's St. Louis brides are emulating the sophisticated style of the world's most fashionable royalty.
Upcoming royal weddings have influenced area brides' wedding dress requests and overall trends, notes Megan Rumsey, store manager at The Ultimate Bride in St. Louis. "Brides today are leaning toward a more formal look and a modern, modest touch," she says.
Local brides want their bridal gowns to be timelessly elegant from all angles, down to every last detail, much like the royals, explains Debbie Rudawsky, owner of Town & Country Bridal Boutique in Clayton. "Sleeves have been sought after s ince Kate Middleton stepped out at her royal wedding with long lace sleeves in 2011," she says.
Stephanie Fagyal, owner of Berrybridge Bridal Boutique in Ladue, echoes that sophisticated elegance is in style for St. Louis brides. "Brides tend to be getting married a little older, and they want something different to fit their style," she says, noting that there is a big trend toward a sleeker, more sophisticated look. "Less is sometimes more … on your wedding day. The bride should be the feature – not the dress."
To achieve this sought-after classic style, Rumsey says brides are returning to A-line silhouette gowns with tulle or lace and a soft skirt or polished pleat. "Whether a bride wants her skirt to flow around her or frame her, the A-line dress is her top choice,'" she explains. "This allows her to show her beautiful waistline and have the comfort of a free leg, [while retaining] classic elegance."
But just because a bridal gown is formal doesn't mean brides aren't finding some demure ways to add some dramatic details, from chic bows, intricate beading and 3-D petals to sleek, plunging necklines with illusion fabric [a mesh material], local boutique owners say. "Plunging necklines provide drama, as well as give the illusion of elongating the bride," Rudawsky says.
Another feature that continues to be popular is an eye-catching back. "This can come in many forms – buttons all the way down to the train, a full bow or just a low, open back," Rudawsky says. Illusion fabric also is being used to create a low back, a unique neckline or even a cap sleeve, Rumsey adds.
Designer Gowns
Berrybridge carries couture collections by top bridal designers, including Vera Wang, Carolina Herrera, Monique Lhuillier, Liancarlo, Anne Barge and Modern Trousseau. "Each designer has [her] own 'look,' so every bride has an opportunity to find one that fits [her] wedding the best," Fagyal notes.
Town & Country Bridal's most popular designer is Martina Liana, Rudawsky says. "With gowns that are always right on trend, can be customized to create a one-of-a-kind gown, plus [have] a great price-point, many brides seek out her gowns from all over the Midwest," she says, adding that brides also love Augusta Jones for her beautiful traditional lace gowns, as well as sleek, elegant styles.
The Ultimate Bride's best-selling designer gowns are from Essense of Australia and Stella York, which have a wide variety of quality dresses for lower price points, Rumsey says. "Another popular designer is a new line called L'amour by Calla Blanche, who offers a more couture look," she adds.
Dream Dress
Rudawsky says Town & Country Bridal's passion is helping brides fulfill their vision of the perfect wedding dress. "Our brides work one-on-one with their bridal stylist to explore our beautiful gowns in a loving and intimate environment," she notes. "Our brides feel a collaborative relationship with their stylist, and many tap into their [inner] wedding dress designer by customizing their gown to be as unique as they are."
At The Ultimate Bride, Rumsey says stylists spend time to get to know each bride at her appointment. "The gown she is about to choose is so much more than what she's seen in magazines or on Pinterest," Rumsey says. "The gown should show the bride's personality and reflect her wedding style. We consider the venue, the formality and even the season. She should ultimately feel as good as she looks."
Most important, Fagyal says: "It is about finding the gown that a bride puts on and feels the prettiest – the gown that makes [her] want to walk down the aisle toward her new husband."
And as soon as Markle walks down the aisle to marry her prince this spring, the style of her bridal gown will begin to influence brides for years to come, Rudawsky says. "Once the royal wedding happens, there will be something that comes out of [Markle's] look that others will want to duplicate," Fagyal adds.
After all, local bridal boutiques are in the business of helping St. Louis brides select their dream dress for their own fairytale endings.
Berrybridge Bridal Boutique, 9904 Clayton Road, Suite A, Ladue, 314-997-1439, berrybridgebridal.com
Town & Country Bridal Boutique, 8809 Ladue Road, Clayton, 314-863-7200, townandcountrybride.com
The Ultimate Bride, 1115 S. Big Bend Blvd., St. Louis, 314-961-9997, theultimatebride.com