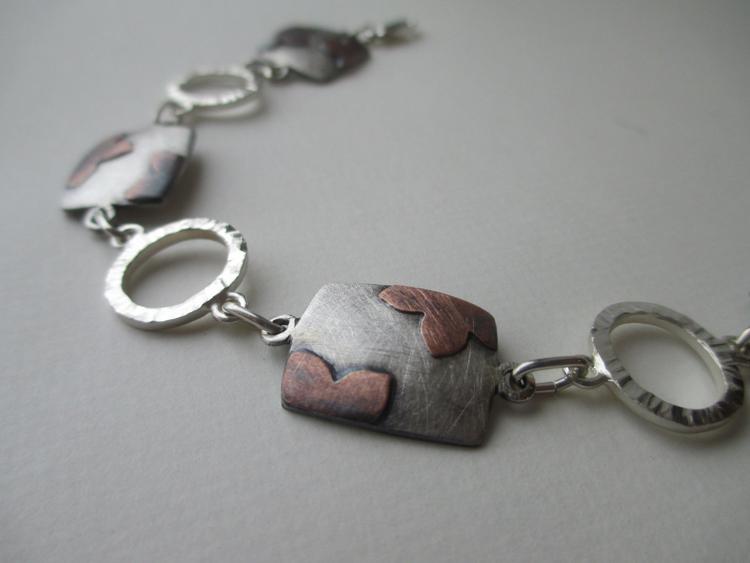 For Christiane Danna, jewelry is more than just ornamental: She refers to her ever-evolving collection of minimalistic, nature-inspired earrings, rings, necklaces and bracelets as "wearable art." Each piece, designed and handcrafted by Danna herself, evokes a sense of harmony with nature, with clean, classic lines often echoing gently swaying branches or delicately budding flowers moving with a light breeze.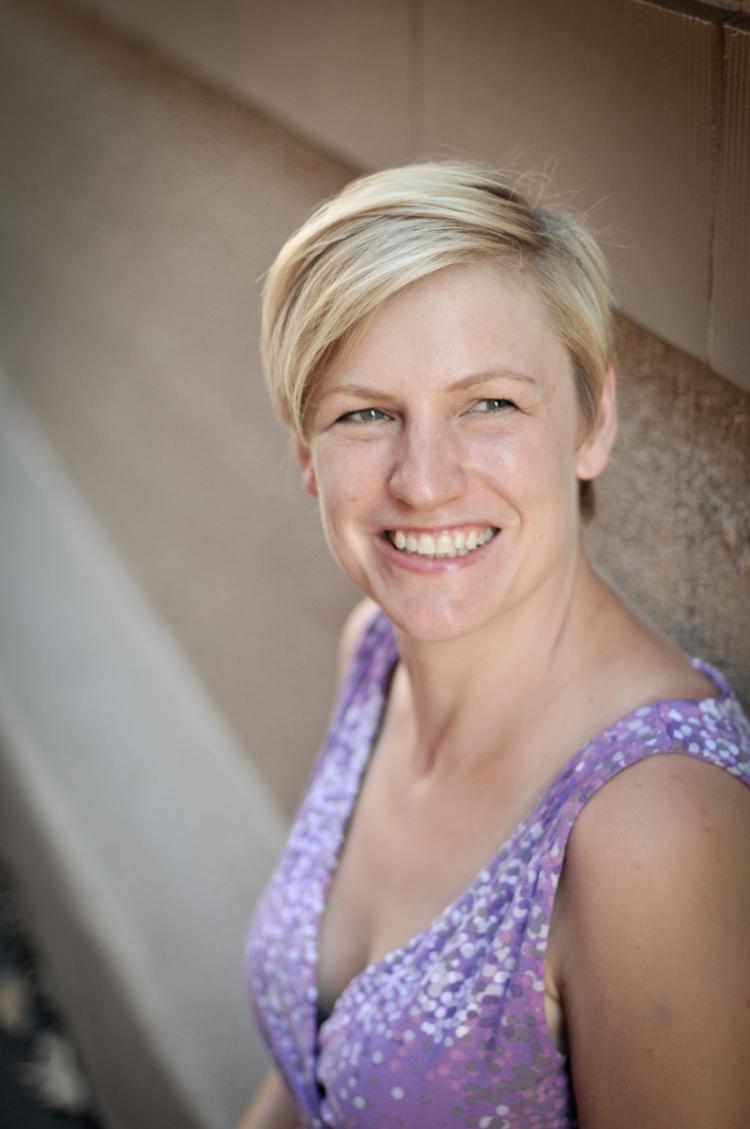 Danna was born and raised in Osnabrück, a small town in northwest Germany. Growing up in Germany with a mom who loved to craft and sew, Danna enjoyed working with her hands, as well. "I like to work with materials, and this is one way to do it," she says. "I like the combination of the practical and wearable and that it has an art or beauty aspect to it, too."
Through the country's well-known apprenticeship program – one that the U.S. has studied over the years to find a way to adapt for our own use to boost both skill levels and employment rates – Danna began learning the craft of handmade jewelry. "It's very different in Germany," Danna says. "They have this trade system, where you make [it to] a journeyman level after 3½ years, then you get a master. The apprentice is taken in by a business, a jewelry store in my case, where they are shown the practical aspects of the trade. Once or twice a week, the apprentice is sent to school to learn – in the jeweler's case, about the chemistry and physics that applies, drawing, design, math and special techniques."
Throughout the 3½-year program, Danna was able to split her time between learning through classroom instruction and on-the-job experience with jewelry-makers, honing her style and her craft for the next couple of years. Around that time, she fell in love with a St. Louis native and decided to make the move across the Atlantic to be with him in 2002.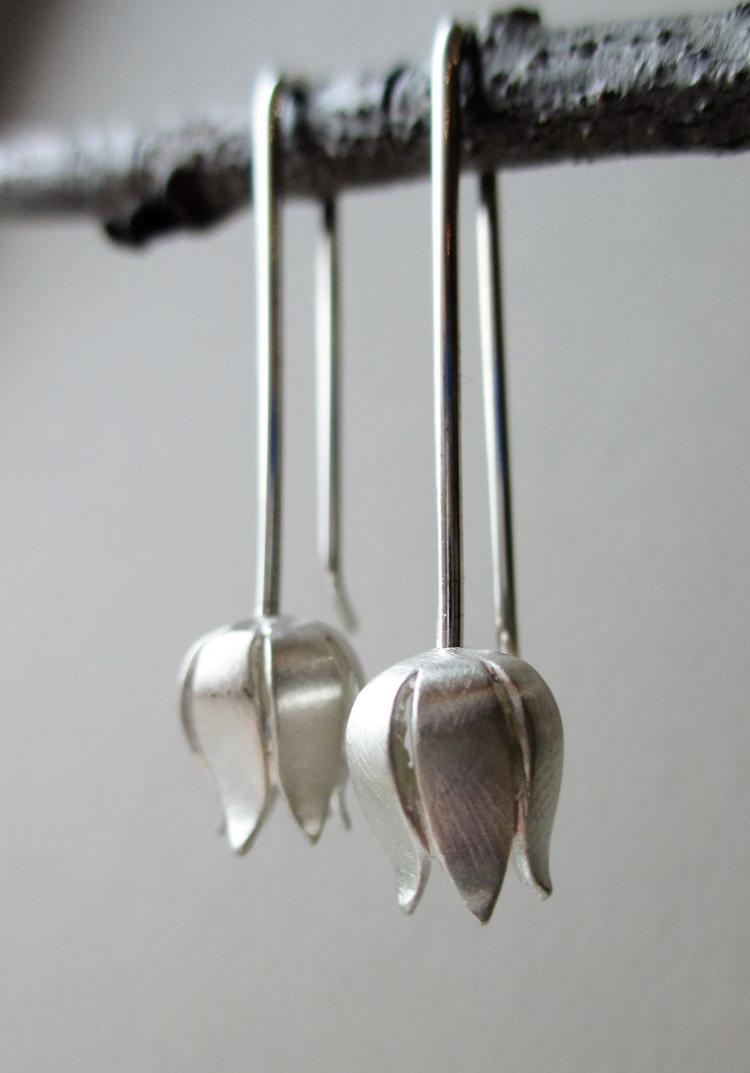 "I didn't quite know where to fit in," Danna says of her first foray into the American jewelry scene. "It was new, people here go to art school, there are all different kinds of jewelers." She began working from her home in St. Louis, displaying tables at various art fairs, and soon came to discover a robust local artist community that was more than willing to help out a new artist find her footing. "The art community is really supportive and friendly," she says. "We help each other out, but it is competitive in some ways. For example, it's competitive to get into art fairs."
She opened a studio and boutique for her jewelry in the Central West End, which was the home of Christiane's Handcrafted Jewelry for more than a decade, before she closed shop to concentrate on being home with her 9-year-old son and 7-year-old daughter, all while maintaining her jewelry interests through her online shop.
Danna describes her jewelry as "contemporary, elegant and classic, easy to wear both every day and for special occasions." Her designs, many of which reflect the shape or movement of flora, are also inspired by architecture, art, the lines and flow of dresses and even vintage wallpaper patterns. Christiane's Handcrafted Jewelry designs have a distinct European flair – for craft jewelry, European-style pieces are typically heavier, larger statement pieces than what's made in the U.S. Danna's designs marry the two styles well, with bold statement pieces that are light enough for everyday wear.
To make her wearable art, Danna starts with sheets – typically in silver or brass – and wire, cutting out shapes, hammering and soldering to give each piece a unique volume and form. Her newer pieces employ an ancient Korean gilding technique called keum-boo, which is used to apply thin sheets of gold to silver, to make silver-gilt, a layered multitone look with two types of metals. To do this, Danna warms the silver and gold together and, while the metals remain hot, applies pressure by rubbing the combination with a burnishing tool, which creates a permanent bond. Gemstones, such as garnet and turquoise, are sourced from various online suppliers, with Danna occasionally picking up some pieces from a gem show in Collinsville, Illinois.
Christiane's Handcrafted Jewelry ranges in price anywhere from $30 to $300, and she often works with clients to make bespoke pieces, namely wedding and engagement rings. Jewelry can be purchased through her website and Etsy store, as well as Union Studio in Botanical Heights. Many of Danna's sales are made at art fairs throughout the St. Louis region; she most recently participated in Laumeier Sculpture Park's annual art fair and Schlafly's Art Outside festival in Maplewood.
Christiane's Handcrafted Jewelry, 314-398-0636, christianeshandcraftedjewelry.com, etsy.com/shop/christianesjewelry