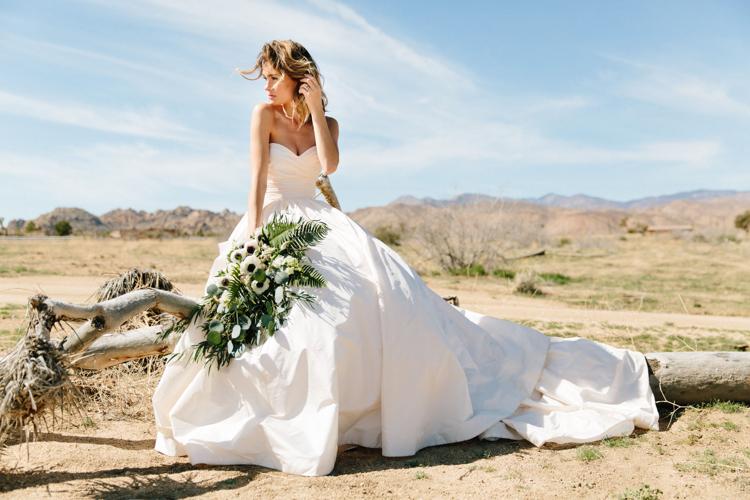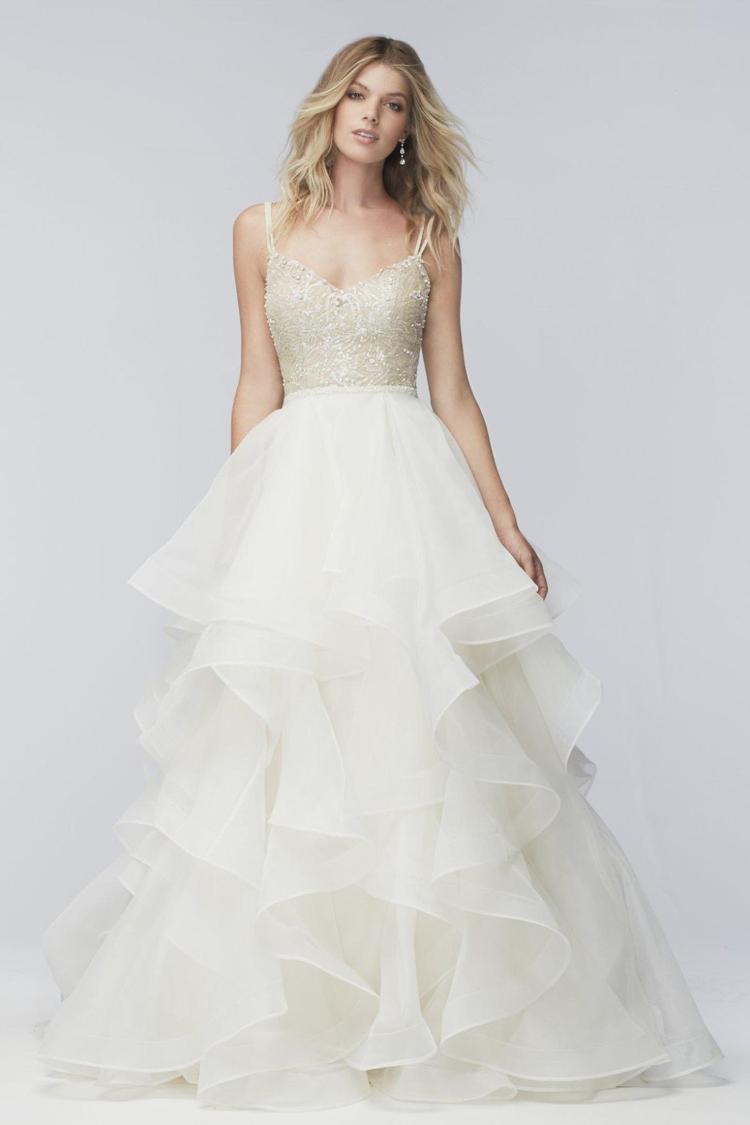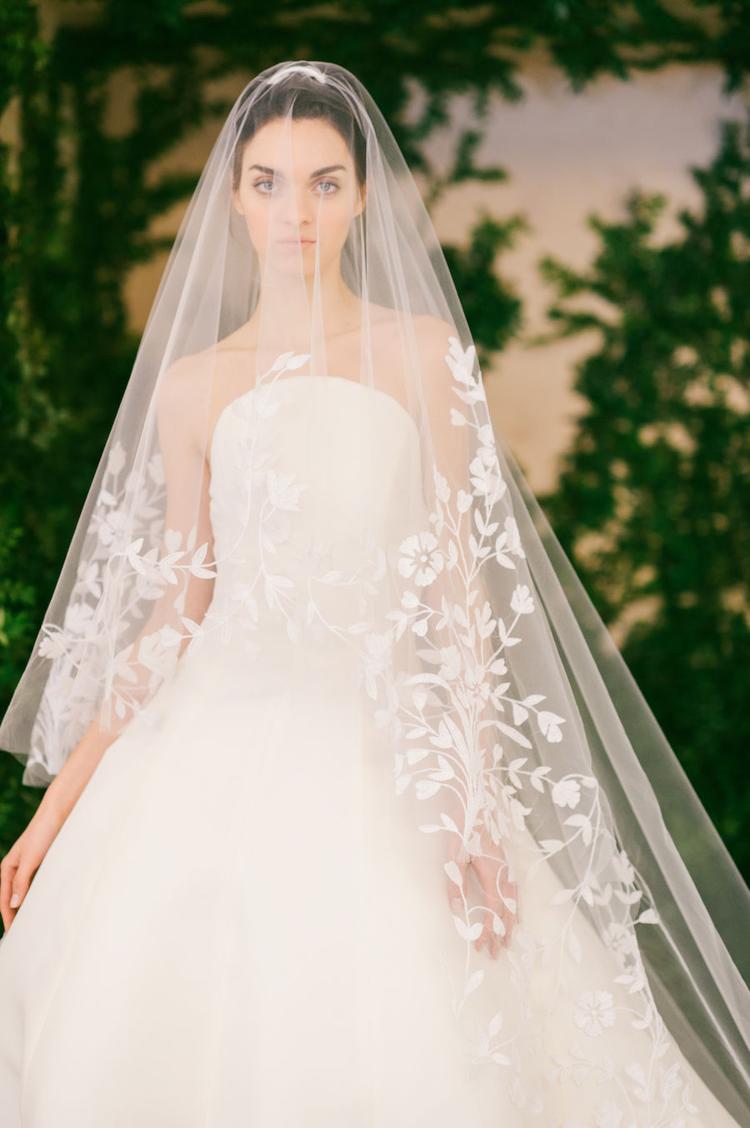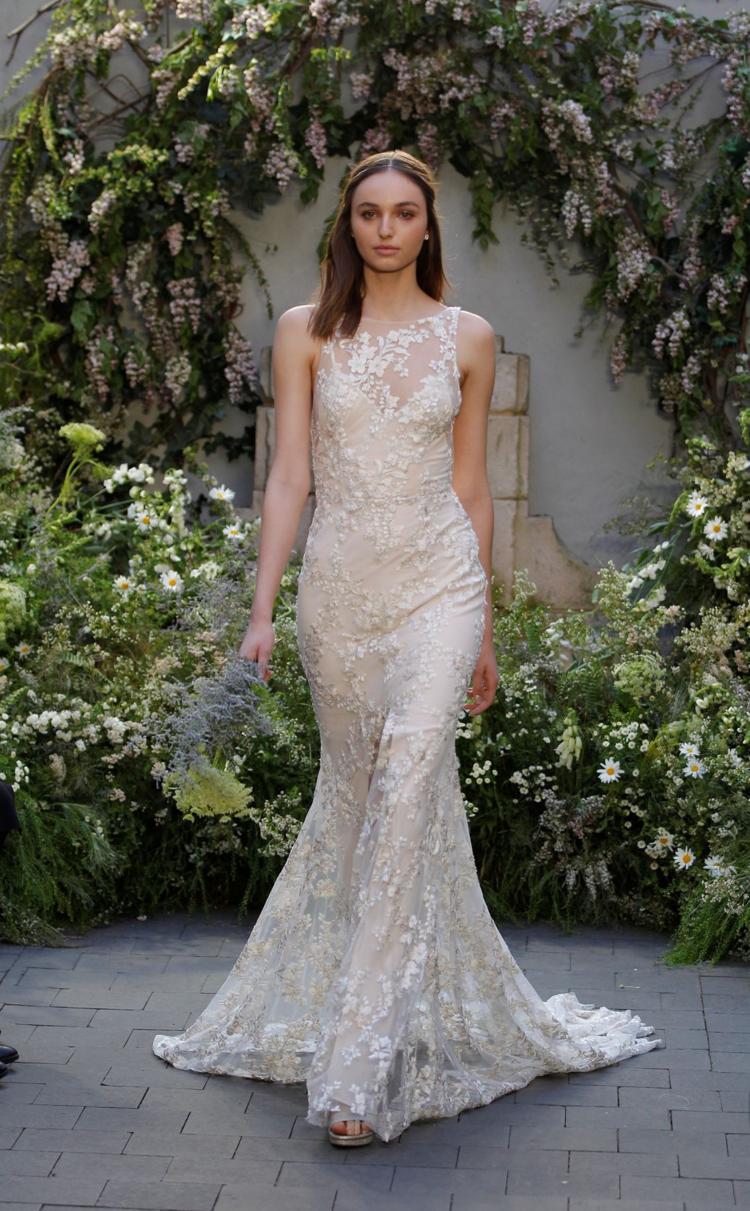 Modern brides want their wedding dress to wow from all angles, and today's top designers have delivered, unveiling an incredible variety of soft and romantic gowns, as well as dramatic and flirty dresses for spring. "People are spending a lot of money on their wedding day pictures, so brides want their gowns to be beautiful from 360 degrees," says Debbie Rudawsky, owner of Town & Country Bridal Boutique in Clayton.
As today's brides express their personalities through their wedding dresses, local boutique owners are seeing both traditional and modern designs – with a twist, says Stephanie Fagyal, owner of Berrybridge Bridal Boutique in Ladue. "There is a lot of lace, then there is a lot of illusion [sheer paneling] – it's split between a fuller ballgown that's more traditional and a beaded dress that's a little sexier," she explains, adding that couture designers including Vera Wang and Monique Lhuillier offer selections for either personality. "There are so many options, so everybody is able to create something that is very uniquely them."
For classic, romantic brides, there are light, flowy fabrics, from unique lace to silk crepe and organza, in long-sleeve and sleeveless gowns from top bridal designers such as Elizabeth Fillmore and Claire Pettibone, says Kristin Lucks Shelton, co-owner of Fleur de Lis Bridal Boutique in Clayton.
For modern brides who want to show off their curves, Rudawsky says mermaid and fit-and-flare dresses with eye-catching accents, such as exaggerated ruffles and stunning trains, as well as dramatic cuts, including plunging necklines and low backs, are on trend. And for the ultimate wow-factor, there are illusion neck and back panels for a sheer, sexy look, she adds.
Another creative and expressive trend for spring weddings is bridal separates, which allow brides to mix and match separates. Items such as a beaded corset or lace and illusion bodysuit, paired with an organza or tulle skirt by leading designers including Martina Liana, Wtoo by Watters and Lea-Ann Belter, can be combined to create a special look that no other bride has worn before, Rudawsky notes. "A wedding gown is the largest garment purchase a woman might ever make, and she will wear it for 12 to 14 hours," she says. "[Bridal] separates add more value for your dollar because they are something you can wear again on your honeymoon, anniversary or other special occasion. Brides say, 'On my first anniversary, I can wear part of my wedding-day look.' How sentimental!"
Today's brides also have the option of coloring outside the box of classic white and ivory gowns, Rudawsky says. Champagne, blush and (pale) blue stone are among popular muted hues that serve as a unique lining underneath a lace, tulle or organza dress, she explains.
Whether brides choose a traditional ballgown or a dramatic mermaid dress, local boutique owners say it all comes down to the right fit – for the bride's personality, body shape and wedding venue. When it comes to the venue, a bride who is getting married in a church may opt for a floor-length gown with a stunning train, while another bride who is to be wed at a winery may choose a comfortable, tea-length dress, Rudawsky says.
As for the most figure-flattering gowns, Fagyal says some designers' dresses fit better on certain body types, so it's best to try on different styles and cuts to find your ideal dress. "It's based on everybody's body type and unique fit," she says. With so many modification options, Shelton says there's not one style that complements a specific body type.
"We tell our brides to be open-minded," she says. "You may not realize you love a certain style until trying it on and what makes the bride feel the most special."
Berrybridge Bridal Boutique, 9904 Clayton Road, Suite A, Ladue, 314-997-1439, berrybridgebridal.com
Fleur de Lis Bridal Boutique, 8109 Maryland Ave., Clayton, 314-721-2457, fleurdelisbridal.com
Town & Country Bridal, 8809 Ladue Road, Clayton, 314-863-7200, townandcountrybride.com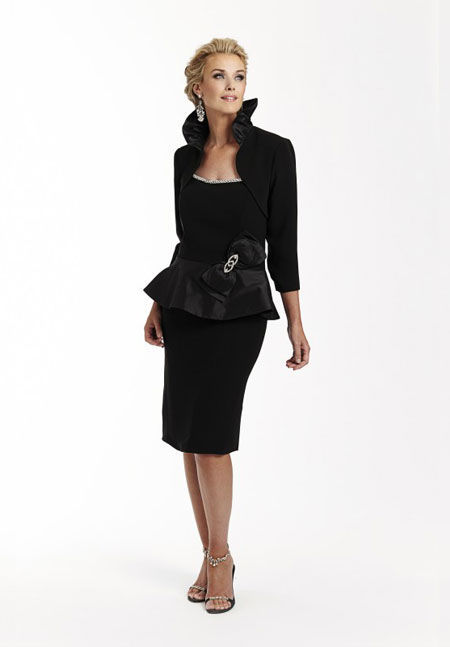 Spring Style for the Mother of the Bride
Elegance is in for mother-of-the-bride dresses this spring, says Paulette Friedman, owner of Special Occasions By Paulette in Ladue.
For her daughter's big day, "a woman wants to look elegant and gorgeous," Friedman notes, and she says the best way to fulfill that wish is finding the most figure-flattering dress.
Both short and long, silk and lace, and full- and cap-sleeved dresses are trending this season. Black, navy, gold and white are the most popular colors – often chosen to complement the wedding party, such as the sash of the bride's gown, Friedman explains.
The venue atmosphere can also help determine the perfect frock, Friedman says – whether it's a formal country-club affair that calls for a floor-length silk gown or a destination beach wedding that requires something flowing, made from silk chiffon, whether long or short. She says made-to-order styles from designers including Montage by Mon Cheri, Cameron Blake, Jovani, Terani and Daymor Couture will help women achieve the most important goal this season: keeping it elegant.
Special Occasions By Paulette, 9712 Clayton Road, Ladue, 314-997-3300, specialoccasionsstl.com