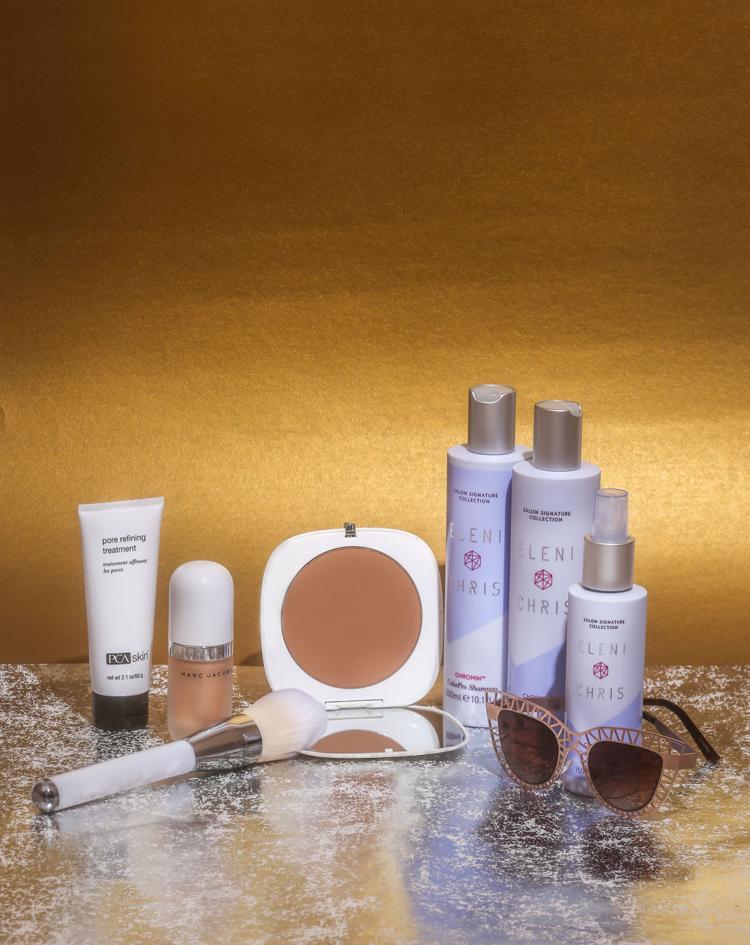 Bring the heatwave to autumn with lustrous skin and multi-dimensional hair. Look as if you are living in an endless summer with products that protect and add shine.
1. Restore sun-zapped locks and strengthen color with Eleni & Chris ChroMin ColorPro Shampoo and Conditioner. Its highly concentrated formula injects moisture and luster into your hair follicles while preventing color fade. For all-day protection, utilize the ChroMin ColorPro Leave-In Treatment Spray, a leave-in conditioner designed for all hair types. Shampoo available for $26; conditioner for $28; and leave-in treatment spray for $29 at Eleni & Chris (eleniandchris.com).
2. Summer likely did a number on your skin, causing breakouts and heavy oil production. PCA SKIN Detoxifying Mask absorbs the damage with Japanese white charcoal. Use weekly to minimize the appearance of pores and smooth skin. Available for $58 at PCA SKIN (pcaskin.com).
3. Amplify your tanned skin with Marc Jacobs O!mega Bronze Perfect Tan. Apply the bronzer to your cheekbones, forehead, down the bridge of your nose and along the jawline with Marc Jacobs The Bronze Bronzer Brush. Bronzer available for $49 and brush for $72 at Marc Jacobs Beauty (marcjacobsbeauty.com).
4. Create a glow you can carry year-round with Marc Jacobs Dew Drops Coconut Gel Highlighter. Mix in with your primer or foundation for an all over golden glimmer; or dab onto the top of your cheekbones, the arches of your brows and the cupid's bow of your top lip to create a subtle sparkle. Available for $44 at Marc Jacobs Beauty.