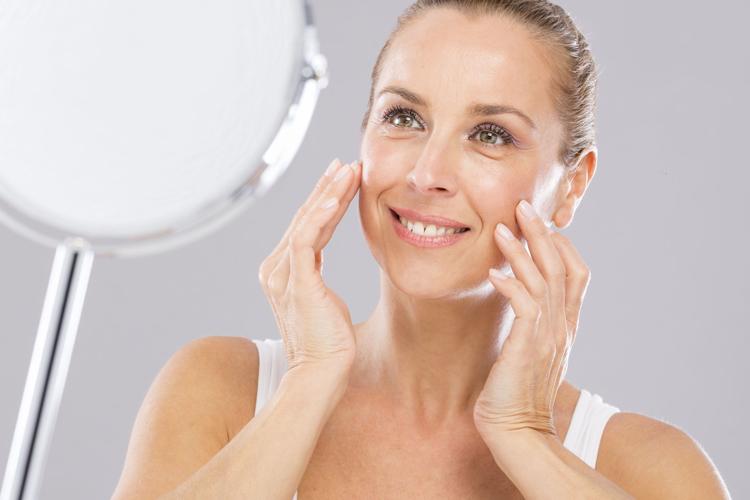 Although we all likely have that one friend who seemingly never ages, most of us enjoy no such luck. Over time, our skin gradually changes, with wrinkles and fine lines often becoming intrusive.
As a result, ladies, accompany changing skin with a change in routine, ensuring concealed imperfections. The following five-step routine should promote an ageless look – or at least the impression of one.
Prepare properly. Before you apply any makeup, properly moisturize. Following a skin care routine in addition to your day-to-day makeup routine will keep your skin both looking and feeling better.
Choose a foundation with sun protection factor (SPF). Select a foundation that not only flaunts a flawless finish but also benefits your skin's solar protection. A foundation with SPF should shield your skin from sunburn and related woes.
Treat concealer judiciously. Concealer can settle into fine lines and wrinkles under your peepers, making your skin look overly "mature" (old, that is). If you suffer from dark under-eye circles, add a peach- or salmon-colored under-eye corrector before dabbing concealer atop it.
Use matte eye shadows on the lids. Shimmer shadows tend to accentuate wrinkles, so opt instead for matte shades in eye makeup.
Apply lipstick with a satin finish. To make lips look fuller and smoother, apply a lipstick with a satin finish. Avoid matte or liquid lipsticks.
Because aging is natural, don't fret when you feel the need to change your makeup routine. No matter how old you may be, pay attention to your skin and take any steps necessary to ensure it looks lovely at each stage of life!