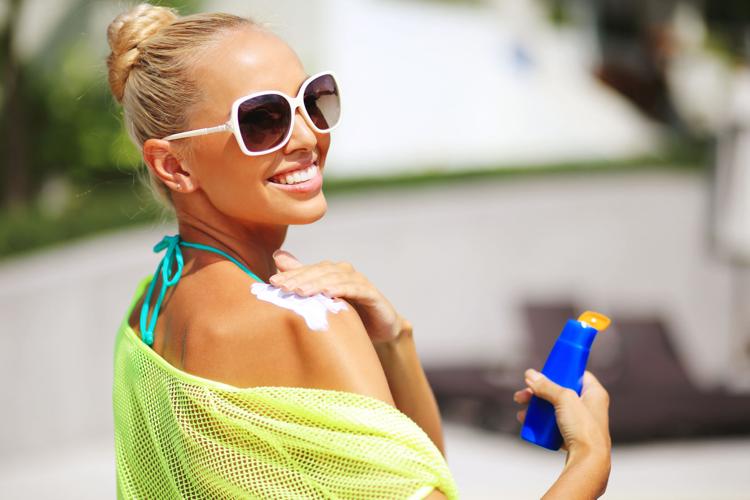 With summer finally upon us and outdoor activities in full swing, ladies, two abbreviations should become foremost in your minds regarding skin care: UV (ultraviolet) and SPF (sun protection factor).
Summer's heat brings a spike in potentially damaging UV rays from exposure to the sun. As a result, while enjoying the outdoors, protect your skin from those rays with a sunscreen with an ample SPF.
Even if you plan on minimizing solar exposure, apply sunscreen daily. Also, always carry sunscreen in your bag, because you never know when you might need it, and reapplying sunscreen throughout the day remains every bit as important as applying it in the first place.
In that (pardon the phrase) light, consider these three facial sunscreens:
Kiehl's Super Fluid UV Defense SPF 50+. This makes the perfect facial sunscreen for women with oily skin or for women who prefer a matte finish. It can be worn under makeup and, as noted, runs up to SPF 50+.
Supergoop! Everyday Sunscreen. This water-resistant facial sunscreen, which also features an SPF of 50, preserves the skin's natural glow while protecting against sun damage and comes in four convenient sizes.
Shiseido Sports BB Broad Spectrum SPF 50+ WetForce. This BB (short for "beauty or blemish balm") tinted sunscreen helps blur any imperfections on the skin while playing sports, laying out or swimming in a pool or other body of water.
As body sunscreens, meanwhile, try this trio:
La Roche-Posay Anthelios 60 Melt-in Sunscreen Milk. This ranks among the highest-rated sunscreens thanks to its effectiveness, as well as its great absorption. After applying it, you won't be left with any greasy limbs.
Coppertone Water BABIES Pure & Simple Whipped. If it's safe for babies, it's safe for everyone, yes? As the No. 1 pediatrician-recommended sunscreen, this SPF 50 offering should bring you peace of mind in applying it to your youngsters.
Banana Boat SunComfort Clear UltraMist Sunscreen. If you prefer sunscreen in a spray instead of as a lotion, this one's for you. Designed to be used from any angle, this 30/50+ SPF offering can easily target even hard-to-reach spots.
Otherwise, ladies, before enjoying a sunny romp outdoors, don't forget to also apply a lip balm with a high SPF – after all, no one finds a pealing pucker appealing!