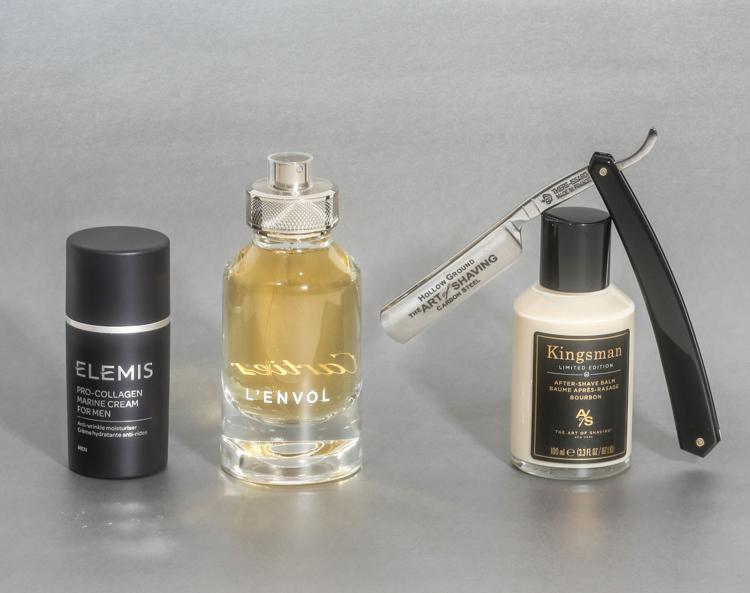 The professional never bothers with the snooze button. Once your alarm sounds each day, you hit the floor running. That's because you've got business to take care of, networking to do and deals to make. Your finesse not only defines how you operate but also shows from your sleek façade down to the quick work you make of a firm handshake. Whether you are on the rise or already running an empire, you like to keep your appearance immaculate – without wasting precious time. Build an arsenal of grooming products as unstoppable as you, so you can seize the day, night – and all those hours in-between.
1. You're at it at all hours. Make sure that lack of sleep never shows when you use ELEMIS Pro-Collagen Marine Cream for Men. Rub the anti-aging product across your face and neck before bed and again during your morning routine – and tired skin won't get the time of day. Available for $80 at ELEMIS (elemis.com/us).
2. You prefer a clean look. Cut it close with The Art of Shaving's Stainless Steel 5/8" Blade Straight Razor for a stubble-free chin. Then, slap on Kingsman: The Golden Circle Bourbon Shave Collection After-Shave Balm to maintain moisture. Celebrating the recent movie release, the cask-aged bourbon-inspired scent suggests the spirits of chivalry and tradition. Straight razor available for $195 and after-shave for $55 at The Art of Shaving (theartofshaving.com).
3. Evolve your strength with a fragrance that suggests no limitations. L'Envol de Cartier Eau de Toilette for Men does just that by encouraging you to climb to new heights, with an airy aroma that incorporates honey and musk. Available for $105 at Nordstrom (shop.nordstrom.com).