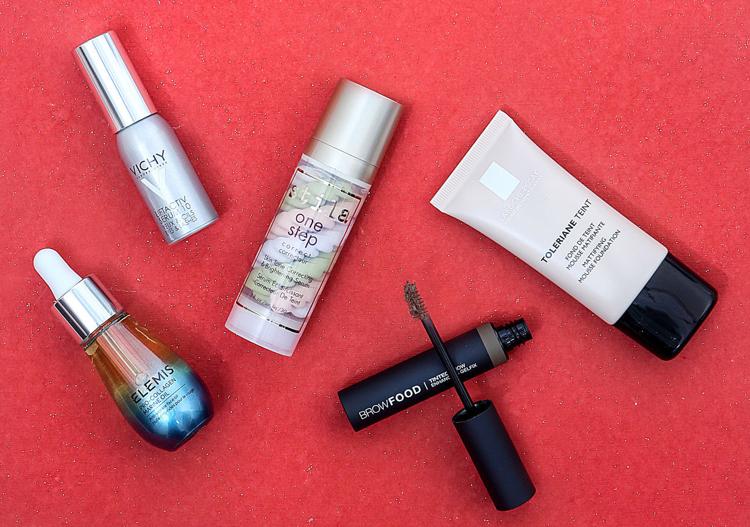 Skin takes a beating in wintertime – so hit back harder. Refresh your routine with a stripped down makeup application that illuminates your face and eyes.
1. Start and finish your day with a dab of Elemis Pro-Collagen Marine Oil, a simple solution for dehydrated skin cells. Plus, with just a few drops in the right places, fine lines fade over time. Available for $79 at Elemis (elemis.com/us).
2. Give a little love to your lashes by patting Vichy LiftActiv Serum 10 Eyes & Lashes along the entire eye contour area, starting at the inner eye corners, along the eyelashes and sweeping out. You'll restore that youthful gaze through firmer skin and conditioned lashes. Available for $35 at Vichy Laboratoires (vichyusa.com).
3. Choose a fix-all formula with Stila One Step Correct, which primes, color-corrects and brightens your face for a flawless finish. Available for $36 at Sephora (sephora.com).
4. Did you know skin can overproduce oil in an effort to combat dryness? Tackle that issue with Toleriane Teint Mousse Instant Mattifying Foundation by La Roche-Posay Laboratoire Dermatologique. Delivering a matte finish, this product proves perfect for daily coverage. Available for $30 at La Roche-Posay Laboratoire Dermatologique (laroche-posay.us).
5. Dramatic eyes on a fresh face are just one swipe away with the LASHFOOD BROWFOOD Brow Enhancing Gelfix. The brush-on color aid grooms your brows for a natural tint infusion and follicle filler. Available for $24 at Sephora.