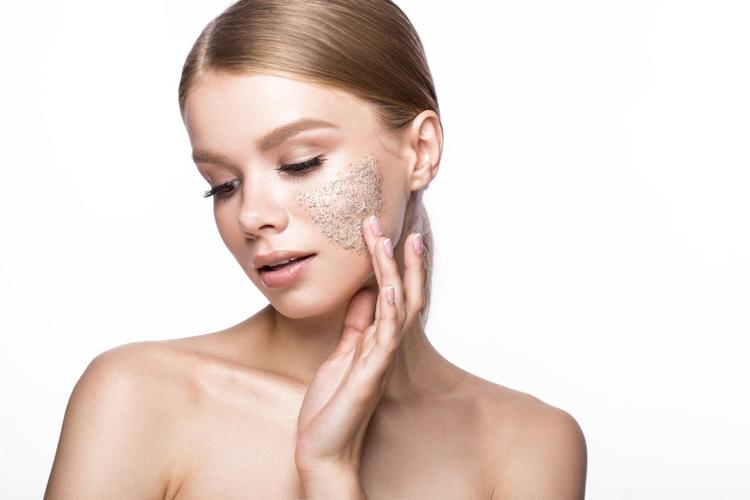 Face it, ladies: Old Man Winter's a fink! At this time of year, Missouri's typical frigidity causes facial skin to dry, flake and die, which can really complicate cosmetic regimens. If you're facing this seasonal woe, though, don't fret – a few simple procedures can alleviate or altogether eighty-six it:
Step 1: Exfoliate your face weekly. To fight "winter skin," exfoliate your face each week as many times as you deem necessary. Doing so removes dead skin, which causes dry patches and flakiness. Also exfoliate your lips; if your face has dried, so, too, have they in all likelihood, so exfoliate dead skin from them and moisturize them with lip balm.
Step 2: Rely on a suitable moisturizer. Find a moisturizer that works best on your skin, and for pity's sake, stick with it – don't try to economize (read: "go cheap") with samples exhumed from your vanity. In part or in whole, using such samples could cause dermal dryness in the first place. Accustoming your skin to the same moisturizer for a while should yield great results, with makeup practically gliding onto exfoliated and moisturized skin – without clinging to dry, flaky patches.
Step 3: Take care with matte foundations. If you normally wear matte foundations but suffer from "winter skin," try a dewy substitute. Matte foundations supposedly boost drying to absorb excess oil, but in winter, they also cling to dry patches and make skin look uneven and – you guessed it –dry. A dewy foundation hydrates your face more and makes it look radiant and beautiful rather than dull and desiccated.
Step 4: Use a hydrating mist. To prep your skin and set your makeup, always use a hydrating mist. The more hydration on your face, frankly, the better! A hydrating mist makes "winter skin" glow gloriously in no time. Also, for extra-dry skin, spritz hydrating mist on your face throughout the day as needed.
In sum, ladies, don't wait for your skin to dry uncomfortably and unattractively this season before considering the preceding steps; as soon as your skin starts flaking and drying, add some or all of them to your beauty routine. Although important year-round, they become even more so during winter's cold!