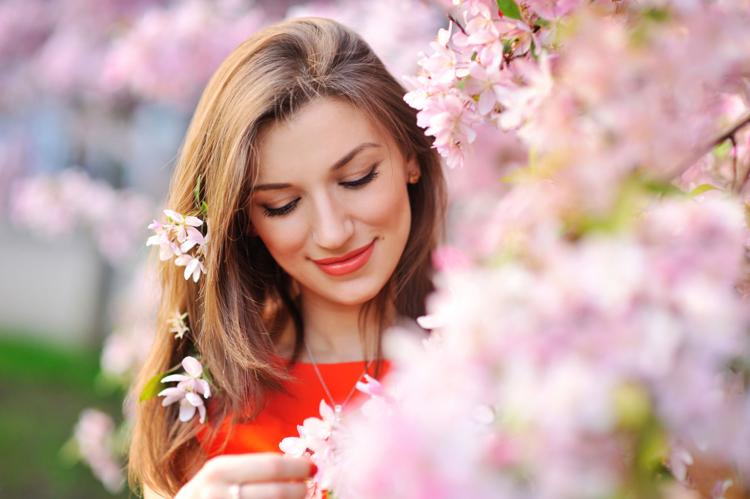 Spring's official arrival should spur style-conscious ladies everywhere to update their wardrobes and makeup alike – and certain items should grace every woman's closet and cosmetics collection now that Old Man Winter's split.
Consider these fashion must-haves:
Ruffle detail top. With ruffles "in" this season, such romantic detailing will be proliferating in shops everywhere. Ruffles on a shirt, sweater or both make perfect additions to any lady's closet. Accentuate a pair of jeans and neutral sandals with something ruffled, and you'll be dressed for spring success.
White jeans. White jeans have been making a strong showing this season, so if you don't already own a pair, head to the nearest boutique now! White denim, whether paired with solids or patterns, instantly "dresses up" any outfit.
Turquoise jewelry. Whether with a statement necklace or earrings, use turquoise jewelry to boost the verve of everything vernal. Turquoise not only adds a pop of color to a woman's outfit but also focuses attention on her face.
And speaking of the face, consider these makeup must-haves:
Bronzer. If you don't own a good bronzer that gives your skin a sun-kissed glow, invest in one now! Springtime cosmetic trends depend on bronze loveliness.
Pink blush. Spring makes the best time to experiment with pops of pink on the cheeks. Instead of rosy shades of blush, though, opt for peony pink – a shade also amenable to the summer.
Neutral Lip Gloss. Glossy lips? Always trendy, but especially popular this spring. Add a neutral lip gloss over lipstick to increase shine without distorting color, capiche?
OK, ladies, now that you've got these handy fashion and cosmetic tips, feel free to spring into action by visiting the nearest couturier or cosmetics counter!