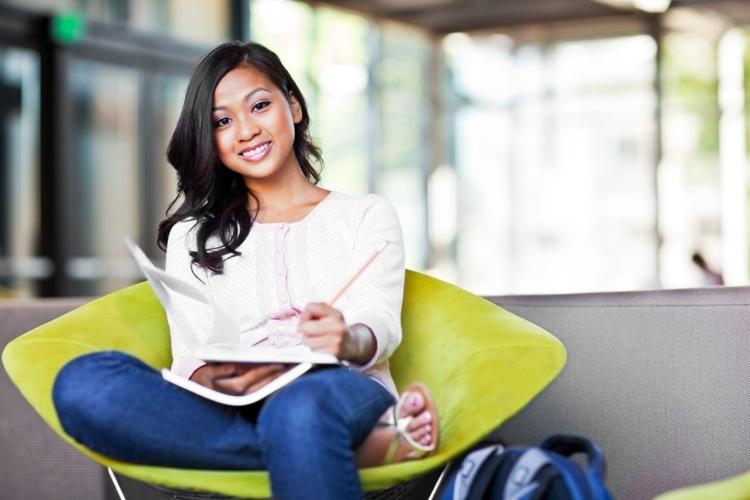 With summer nearing its end, students soon will return to school routines, making it all the more important for them to adopt a quick, easy makeup routine – say, one that takes less than 10 minutes, to allow hitting the snooze button a time or two in the morning.
As a result, ladies, when you burn the midnight oil to write papers and finish other projects, follow these seven steps to at least appear to have logged more precious pillow time:
Step 1: Once you've washed and moisturized your face, make your skin look healthy and evenly covered by using a BB (blemish balm) cream, a much lighter touch than a foundation that you can easily apply with your fingers.
Step 2: After applying the BB cream, add concealer under your eyes and to any imperfections you want covered. Concealer's just the thing for looking wide awake even if you actually enjoyed way too little sleep.
Step 3: Powder your face – those telltale under-eye areas in specific and everything else in general – to set your makeup. Doing this in the morning should help you avoid needing makeup touch-ups later. (This step, by the way, really benefits oily skin.)
Step 4: Add color and life to your face by dusting bronzer on your cheekbones, and apply blush to the apples of your cheeks.
Step 5: With your ring finger, apply a light-colored shimmery eye shadow to your lids. Doing so will make your eyes look larger – and help you look more awake than you really may be.
Step 6: Skip eyeliner and just apply a coat or two of mascara to your lashes.
Step 7: Complete the look by adding ChapStick or a tinted lip balm.
This supersimple everyday routine – again, less than a 10-minute procedure – should benefit even those who dislike wearing makeup, while those who normally don't wear makeup at all may want to experiment with it not only for scholastic purposes but also for presentations, interviews, or professional meetings or activities.
And despite the playful value of experimenting with makeup, ladies, always remember that true beauty comes from within!