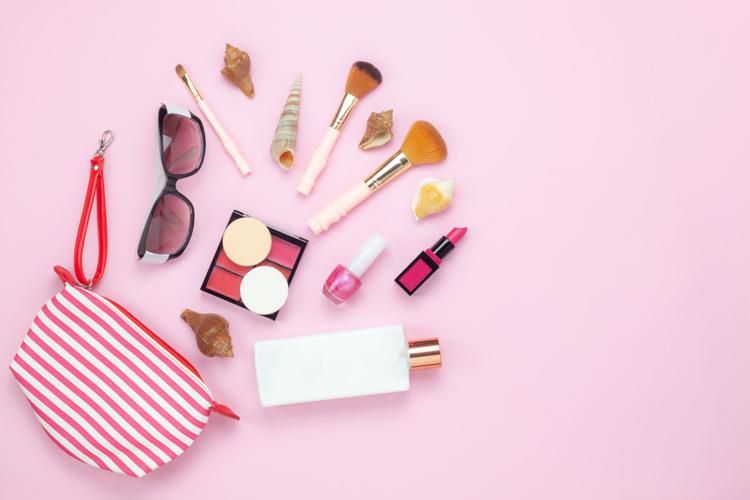 Although vacations bring time to relax and explore new places, they also often involve climates to which our skin isn't necessarily accustomed, making it important to take steps to maintain dermal health.
To do just that, follow these simple tips on your next trip to Papua, Pago Pago or even just Pasadena:
Pack your normal skin care products but in travel-size containers. For your vacation, ladies, resist the temptation to hit the nearest drugstore at the 11th hour, head to the travel-size section and grab whatever facial wash and cream may be filling the shelves. Instead, bring your regular skin care products so you can continue your current, familiar routine while vacationing. Using unfamiliar dermal products while in a hot, dry or hot and dry climate? Unwise. Instead, preemptively buy small containers to store your skin care products so you can have all of your necessities at hand to take with you.
Take to the skies without makeup. The extremely dry air on planes can combine with makeup to make dry skin even drier. In that light, try to go sans makeup on the plane, and make sure to wear extra moisturizer. Also, feel free to bring a travel-size hydrating mist with which to spritz your face when your skin feels extra "thirsty."
Pack sunscreen. Although this probably seems obvious, ladies, always wear a sun protection factor product on both your body and your face at all times outside on vacation. Even if you aren't lounging on some sandy, wave-kissed beach all day, protecting your face and skin while away remains integral.
Hydrate! Stay hydrated on vacation. Many vacationers overindulge in soda and so-called adult beverages, so drink plenty of water to counteract the diuretic effects of more than the usual amount of caffeine and similar things. Drinking water benefits your skin in manifold ways, so make sure not to neglect imbibing sufficient quantities of it.
Recharge your skin at night. Because your skin may get a bit too much sun during the day, make sure to take special care of it at night. Wash your face, use your serums and moisturize really well before bedtime. Attending to your dermal routine at dusk will allow your skin to continue looking bright, beautiful and healthy at dawn.
In short, ladies, enjoy relaxing on vacation this coming summer – but never relax on making your skin a priority!