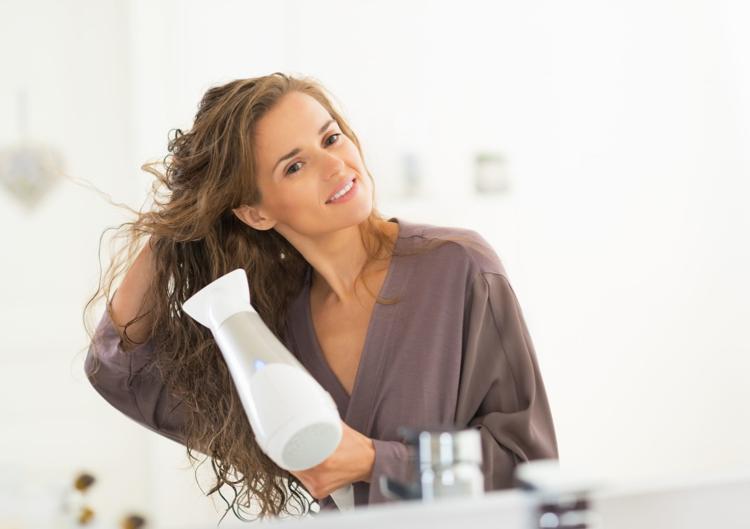 Although everyone makes mistakes, in caring for your hair, catching the most significant of them can prevent long-term damage – so review this list of the top potential blunders to learn if you're flirting with coiffure-related disaster:
1. Overusing dry shampoo. Dry shampoo may be your best friend on mornings when you lack time to shower and wash your hair, but take care not to overrely on it. Overusing dry shampoo can clog your pores, making your hair look and feel even greasier than it would have otherwise.
2. Skipping a heat protectant. Skipping a heat protectant can damage your hair considerably. To prevent such damage, apply a heat protectant to your tresses after you wash them, to shield your coiffure from a blow-dryer, straightener or curling iron.
3. Blow-drying hair right after the shower. Avoid blow-drying your hair when it's still soaking wet. Doing so increases damage through the use of heat on your locks. Instead, let them air-dry as long as possible before blow-drying.
4. Using hot tools at the wrong temperature. If your curling iron or hair straightener has a temperature control, make sure not to set it to the highest level. Instead, set it as low as possible to protect your locks – excessive heat figuratively fries them.
5. Trimming too infrequently. If you feel your hair isn't growing, that feeling likely derives from infrequent trims. Keeping hair healthy and growing demands trimming every six to eight weeks.
6. Letting your hair dry too little before using hot tools. Using a hot tool on wet or damp hair numbers among the biggest mistakes you can make. Doing so damages tresses so much because of their extreme fragility – using a hot tool actually breaks them, causing severe damage.
7. Overwashing. Because washing your hair too often strips it of natural oils, wash it just three times weekly.
If you're making any of these seven mistakes, don't fret. Just make sure to eliminate such mistakes from your beauty regimen, and learn from them!