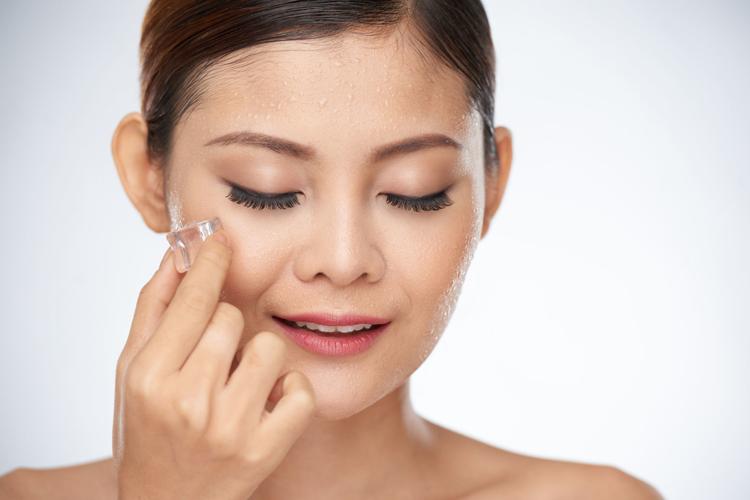 Inadequate sleep can cause puffy under-eyes and even a blotchy or swollen face – definitely not a look to love. So even those who know the old frozen-spoon trick should appreciate a new, fast remedy to reduce puffiness: facial ice rolling.
What is ice rolling? Ice rolling involves chilling a facial roller by storing it in the freezer or refrigerator overnight and then using it to massage your face, especially under your eyes, and your neck. The roller reduces puffiness, shrinks pores and reduces skin redness. Not unpredictably, it also produces a soothing cool.
When should I use the ice roller? Use the roller after your morning beauty routine – usually consisting of cleansing your face and applying serums and moisturizers. Ice rolling helps serums and moisturizers penetrate farther into the skin, making them work even better.
How often can I use my ice roller? Use your roller each day or as needed.
How do I care for my ice roller? After each use, clean the roller with rubbing alcohol to kill any bacteria that may linger on it. The roller head can be removed from the handle, which makes it easy and simple to clean. Make sure your roller's completely dry after cleaning, before storing it in a plastic bag and returning it to the fridge or freezer for its next use.
Sound intriguing? If so, the market offers many different rollers at varying prices. At the end of the day – or more precisely, at the start of the day – ice rolling constitutes an inexpensive beauty trick all women, particularly women short on pillow time, should use in their daily routines to get tight, smooth skin. Give it a try!