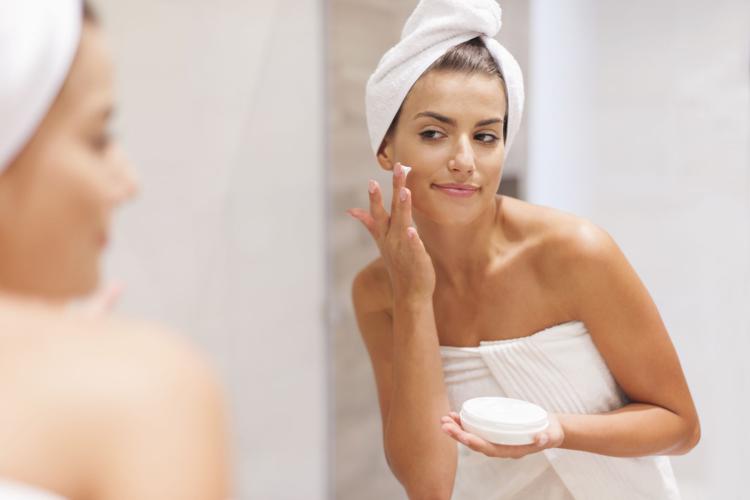 As Thanksgiving nears, many of us will be purchasing pumpkin, nutmeg, cranberry and apples – ingredients suited not only to making delectable dishes but also, oddly enough, to producing skin benefits!
Here's how such turkey-day staples can do more than just augment your holiday meal, ladies:
Pumpkin. In addition to contributing to pie and other Thanksgiving dishes, pumpkin contains alpha hydroxy acids that help combat the signs of aging. By way of example, try the Peter Thomas Roth Pumpkin Enzyme Mask (available from Sephora) to see this much-beloved cucurbit work its dermal magic.
Nutmeg. Besides contributing zest to eggnog, nutmeg contains anti-inflammatory properties that can help treat acne. Create a do-it-yourself spot treatment at home by mixing this standard-to-most-pantries spice with cinnamon and honey for use on breakouts or all over your face as a mask.
Cranberry. Antioxidants cram cranberries, making them not only good to eat but also good for dermal benefits. How so? Well, beyond being highly absorbent, cranberry seed oil can greatly benefit people with dry skin. Also, cranberry seed oil (like the alpha hydroxy acids in pumpkin) can help fight the signs of facial aging.
Apples. "An apple a day," yeah, yeah, yeah, right. We all recognize that fruit as beneficial, at least anecdotally, but the humble apple also can really rock skin care. More specifically, apple cider vinegar ranks among the best all-natural astringents for dermal clearing and cleansing. So those with skin prone to acne who are seeking a natural aid should ditch sometimes-dear drugstore-bought toners and replace them with this common-to-all-supermarkets vinegar.
Got all of that, ladies? Fab! So now, as you're basting that big bird and candying those yams, you also can reflect on the benefits some of your culinary ingredients also have on your skin. Have a happy Thanksgiving!