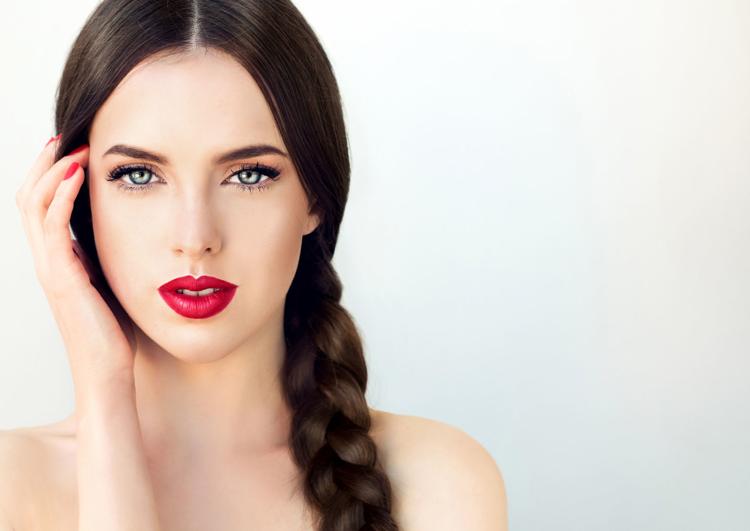 Hit that seductive snooze button a bit too often? Not enough time to shower before greeting the morning? Well, if you find yourself suddenly overclocked – and a day or two has passed since suds have graced your hair – fear not: there are options!
First, on the bright side, unwashed hair has extra grit and texture, allowing you the possibility of rocking fun hairstyles you wouldn't necessarily wear daily. Also, consider dry shampoo your new best friend; applying it to the oily parts of your locks will absorb oil and make your hair look fresh and clean.
Otherwise, consider these four options for styling unwashed tresses:
The side braid. The side braid should perfectly suit women with long hair. Plus, it all but rejects perfection – braids are meant to be a little messy, loose and undone. This style also looks great with hair already somewhat curly or slightly wavy, adding both depth and texture.
The low bun. This style could become a go-to for many women, especially working women. Use your hair's excess oil to your advantage, pulling your tresses into a sleek, low bun – either twisting them into a tight ballerina swirl or tousling them for a marginally messy look.
The high pony. Just like the low bun, the high pony benefits from unwashed tresses. If flyaway hairs bedevil you, though, just spray the bothersome area to keep those hairs in place.
The hat. If all else fails, resort to a stylish chapeau of some sort! Whether a St. Louis Cardinals baseball cap or a cute favorite cloche, a hat always does the trick.
With luck, ladies, the preceding suggestions will help you with unwashed hair when next you're racing time – and will keep you from flipping your wig!