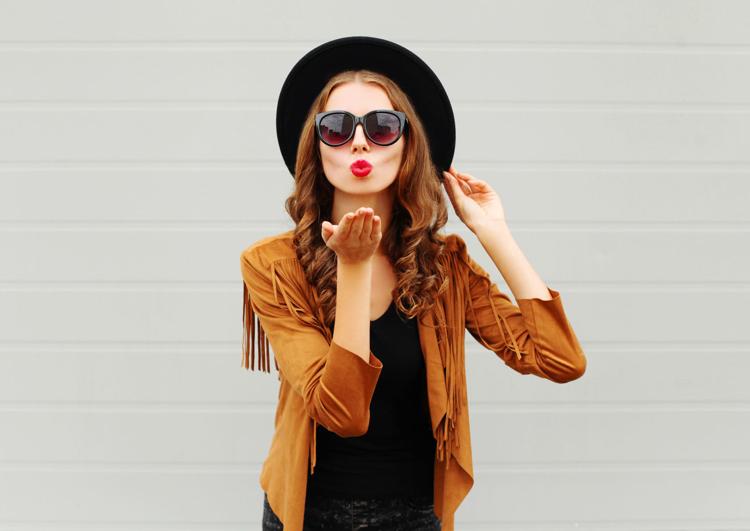 Almost necessarily, a bold lip makes a romantic Valentine's Day look – although achieving that look can be tricky in winter, when chapping runs rampant. In that respect, follow some or all of these five steps for producing the perfect pout or pucker – and soft, kissable lips for your sweetheart!
1. Exfoliate. Only zombies get goo-goo eyed over dead skin, making exfoliating crucial to reveal soft, smooth beauty. Beyond common facial exfoliation, though, sometimes we neglect our lips. In that respect, ladies, apply a sugar scrub directly to your lips to remove any dead flakes from them.
2. Moisturize. To moisturize and hydrate your lips, apply the lip balm of your choice to them. Also, to turn that application into a habit, always keep lip balm with you, applying it several times throughout the day.
3. Use a lip liner. Go slightly over the line of your actual lip with a lip liner. This fosters the appearance of a slightly larger pout – but beware not to overdo it, unless you want to look like a reject from a clown school! Great for defining the shape of your lips, lip liner creates dimension before the application of lipstick.
4. Add lipstick. Whether you prefer matte, cream, liquid or any other form of lipstick, apply your fave, whatever works best at making your beau go, "Oh!"
5. Top it off. While optional, for those of you who prefer a glossy look or simply like your lips to feel more hydrated, top your lipstick with a gloss. Doing so should add a beautiful sheen to your lips.
In conclusion, in the winter, caring for your lips demands every bit as much attention as caring for your skin, so put the preceding tips into practice to get the perfect pout or pucker – just in time for everything to go hearts-and-flowers!