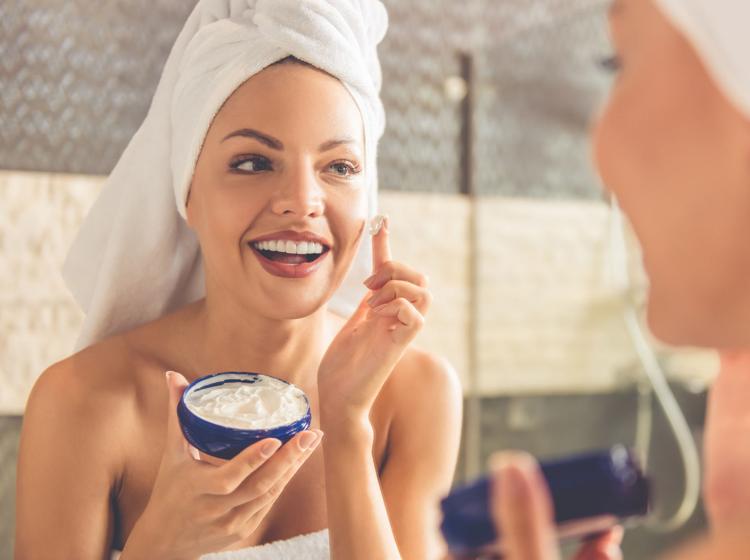 When Old Man Winter arrives, so, too, do chapped lips and other dermal issues. Although some people just accept that their skin will look and feel subpar from December to March, you don't have to join them.
In that light, to combat dry skin caused by winter cold, follow these four steps to keep everything soft and moisturized year-round.
Step 1: Exfoliate Exfoliating remains key to having soft skin. When skin dries and flakes, dead skin should be removed from the body and face alike.
To do so on your body, use a sugar scrub or a dry brush. To remove dead facial skin, though, use an exfoliating product meant for the face. As a rule of thumb, exfoliate once a week (recognizing that you can exfoliate more or less based on specific needs).
Step 2: Moisturize Obvious? Probably. But moisturizing your face morning and night remains vital. After exfoliating, your face will really soak up products applied to it, so make sure to use a thick cream at night and a lighter one during the day – and don't neglect to moisturize your lips throughout the day with chap stick. (No one wants cracked lips!)
Also, after a shower, always apply lotion to your body, and if you adopt the habit of applying it to your hands after washing them, you'll have soft, hydrated skin throughout the winter.
Step 3: Avoid Superhot Water Resist the temptation to take a steaming shower on a freezing day. Hot water can badly dry your skin, so shower instead with warm to prevent such drying. (If you must take a hot shower, limit it to five or 10 minutes.)
Step 4: Use a Humidifier Using a humidifier in your house in the winter can have many benefits, especially for your skin. A humidifier can ease problems caused by dry air, including parchment skin and cracked lips.
In sum, don't dread dry skin in the wintertime anymore. If you follow the preceding four steps, your skin should remain healthy and moisturized not only in winter but also in each season – and in all weather!