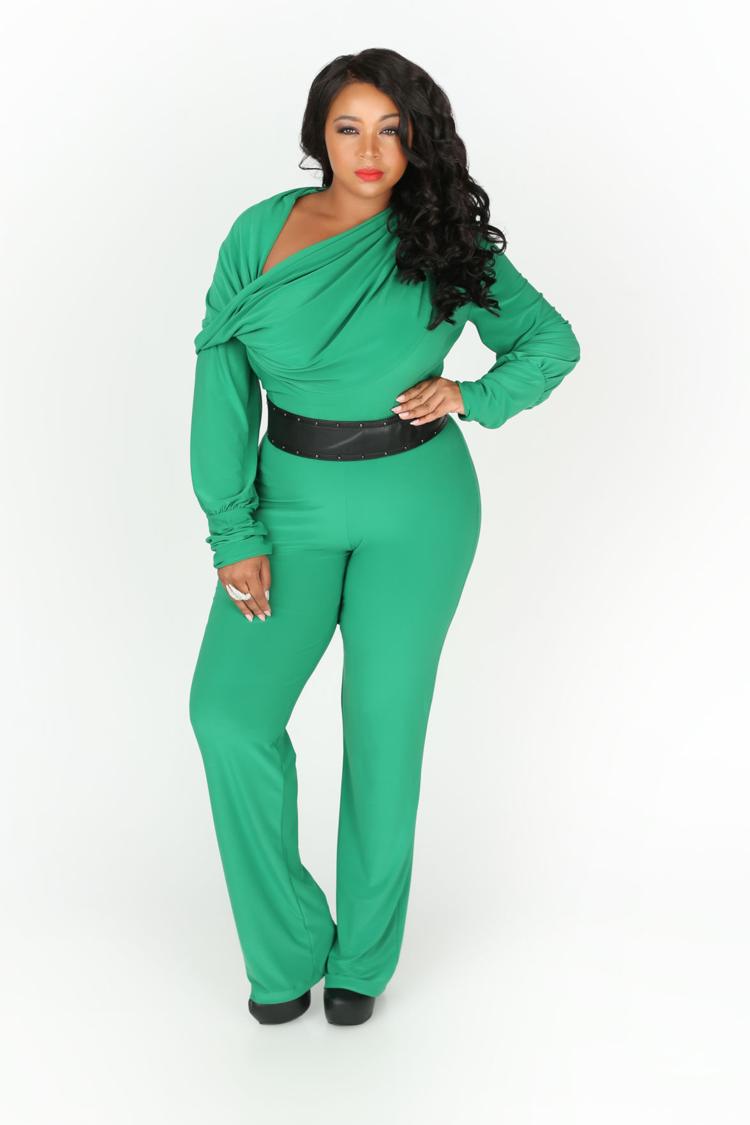 Size doesn't determine style, but it is known for altering availability. Teeny sample sizes and brands that cap out too small are the norm. And while the fashion world is slow-moving when it comes to updating its sizes and options, St. Louisan Qristyl Frazier is bridging the gap by making chic pieces for sizes 6 to 28.
From Janet Jackson to Mary J. Blige, Rosie O'Donnell and Queen Latifah, pieces by Qristyl Frazier Designs (QFD) have been worn and promoted by celebrities for years. Frazier's work first landed her in the national spotlight in 2006, when she appeared on the BET's Rip the Runway; she launched her line the following year. Since then, Frazier has been a contestant on Project Runway and has been featured everywhere from Essence Magazine to CNN Living. But most important, her designs have been lauded by her clients, whom she refers to on her site as "each individual diva."
Her most recent moment of fame was local. In November, Frazier was named the runner-up at the Caleres Fashion Entrepreneur Competition, an event through Saint Louis Fashion Week held at Majorette in Maplewood. With a spectacular audience reaction and earnest presentation, she left the event with a $5,000 check.
Peppered throughout Frazier's pitch at the competition, as well her website, is the coined (and trademarked) phrase "plus sexy." So what does it mean?
"'Plus sexy' means if you are top-heavy, we have you covered; if you are bottom-heavy, we have you – it's a contemporary brand of dresses, jumpsuits, swimwear and, soon, activewear," Frazier says. "'Plus sexy' means to have an empowered spirit and style, to embrace the curves you already possess."
Frazier explains that her customer – the average American woman according to size, she notes – wants clothing that embraces her curves, with focuses on fit, quality and confidence.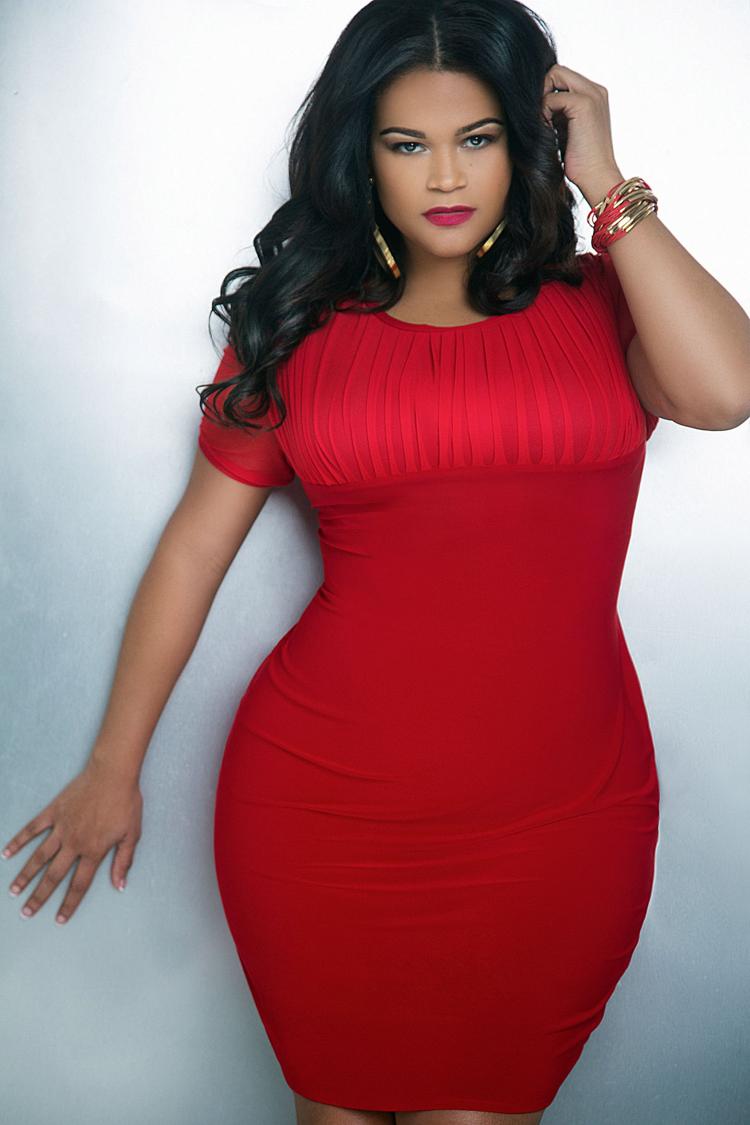 "My vision is to take the brand where it has never been and become the standard and the go-to for women who cannot find clothes to fit their curvy bodies, from [their] 20s through 70s," Frazier says. "My line creates a stylish look, great trends and a robustness that is intriguing to all. QFD will revolutionize the plus-size fashion industry – people will know the brand because of the quality and fit."
The QFD website is brimming with fit-focused designs: "bodycon" dresses, fitted jumpsuits, luxurious evening gowns and colorful swimwear, typically priced in the $70 to $200 range. Most are focused on fabric and design simplicity, and while items come in a near rainbow of hues and occasional patterns, most feature minimal embellishments. Plus, Frazier recently announced on her Facebook page that a new 2017 collection launch with additional website content will be coming in February.
Frazier, born and raised in St. Louis, studied fashion design at Stephens College in Columbia, Missouri, and began her career in New York City. Now back in St. Louis, her company is currently based in west Florissant, although Frazier notes that location as temporary. Each year, QFD creates four seasonal collections with names like Paradise and Celestial, which are meant to "inspire women to feel good about their life, lifestyles, careers and their bodies and to live life [and] feel good."
And feel good they do. Found on the client-post section of the QFD Facebook page are cheerful comments and photos of clients rocking their pieces or congratulating Frazier on national press. Everything is coming up "plus sexy" for her.
Qristyl Frazier Designs, 212-340-1129, qristylfrazierdesigns.com