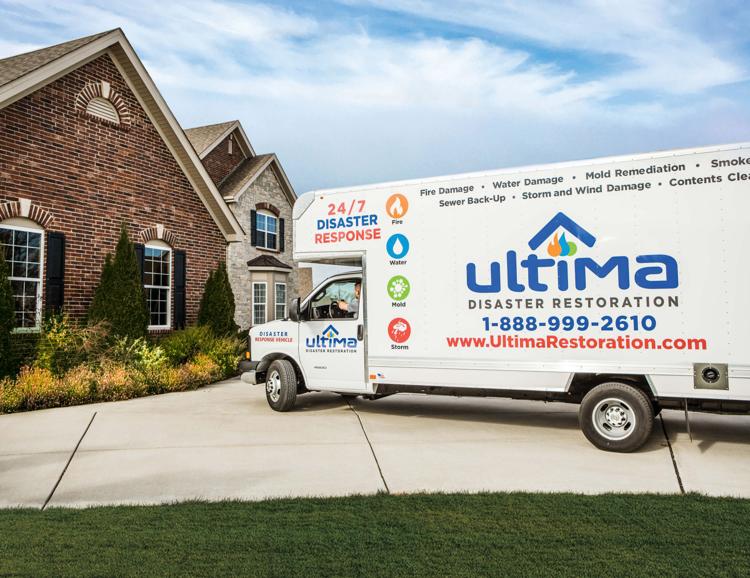 As a full-service restoration company that handles every aspect of property loss, ULTIMA Disaster Restoration has seen huge growth in recent months. The St. Louis-based company is a relatively new brand but continues to grow with each passing month, expanding its client base into the commercial world.
ULTIMA is capable of handling the disaster-relief process from the moment it receives the emergency call all the way through the reconstruction process. Whether a property has suffered loss due to fire, water, mold or storm damage, the ULTIMA team is available to remedy the situation.
James Plemmons, the company's vice president of commercial large loss, recently joined the ULTIMA team to expand the company's growing commercial client base.
"We're growing so quickly," he says. "We're basically turning into a national company overnight."
Plemmons has been in Houston for two months helping with restoration in the wake of Hurricane Harvey.
"As soon as we got word there was going to be a Category 4 hurricane, we had seven vehicles mobilize from St. Louis and head down there," he says. "We didn't waste any time."
Projects like this show the ULTIMA crew members' commitment to customers: If they get a call, they're on their way.
"We take on any size job, whether it's a small retail location or a large office building," Plemmons says.
Plemmons added that ULTIMA is also hoping to help businesses set up their emergency preparedness plans.
"We'll come to their location and help make the process a lot smoother should loss occur," Plemmons says.
ULTIMA will meet with business owners and managers to gather intel on everything from fire exits to the alarm system and other important structural elements of a building. Plemmons used facilities like a museum as an example to discuss what aspects of the building, as well as what it contains, should be prioritized should an emergency occur. After the plan is completed, ULTIMA will make sure the business has all the information it needs if something were to happen.
"We'll also check on the business every month or every quarter about general maintenance," Plemmons says.
Whether working with a business or a home, the experienced ULTIMA crew is skilled in identifying damage, determining the source and finding long-term solutions. Customers are informed along every step of the restoration process, including interactions with insurance companies. Since quality of service is top priority for the company, this transparency sets ULTIMA apart from its competitors.
"Typically in this industry, everything is done reactively," Plemmon says. "At Ultima, we're proactive. We're always ready for disasters, whether it's in St. Louis or in California. We're always looking at the weather and don't wait for the phone to ring to get out there and help."
Plemmons notes that ULTIMA is veteran-owned, and president Steve DeRossett takes his company's work very seriously.
"Quality is most important to us," Plemmons says. "Everyone knows that [DeRossett] is going to lay eyes on each job, and it needs to be perfect. Everyone's held accountable for their work."
ULTIMA Disaster Restoration, St. Louis, 888-999-2610, ultimarestoration.com