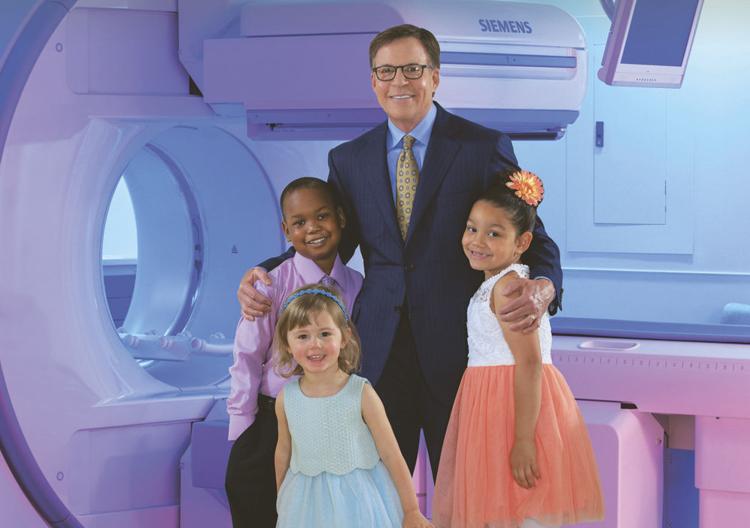 On Nov. 5, SSM Health Cardinal Glennon Children's Hospital will host its first-ever Glennon Glow gala. Cardinal Glennon has been brightening the lives of kids for more than 60 years, and this gala will celebrate that.
Executive director Sandy Koller says sportscaster Bob Costas will be hosting the event and was thrilled to join Cardinal Glennon to celebrate. The gala will take place at The Chase Park Plaza and is a black-tie affair. Koller says that since the night is about brightening the lives of children, the theme is "glow in the dark." Entertainment will include comedian and magician Justin Willman.
The Glennon Award, designed to give public recognition to individuals and/or organizations that have made significant contributions to the health and welfare of children, will be given to Jerry and Peggy Ritter. The award is the highest form of recognition given by Cardinal Glennon and is presented as worthy recipients are identified and selected.
"It's not given out every year," Koller says. "Its given out to community volunteers or organizations that have demonstrated leadership for the benefit of children"
Past recipients have included Pope John Paul II, McDonald's and Anheuser-Busch.
"Jerry Ritter has served on the Board of Governors since 1978 and Peggy has been an integral part of the Costas benefit committee for 26 years," Koller says.
Proceeds from the Glennon Glow will help renovate the fourth floor of the hospital, which is the inpatient cancer unit. It's an original part of the building, built in 1956. Renovations will help convert the space to a beach theme with private bathrooms, as well as add 18 new patient rooms. Currently, parents of kids staying at the hospital don't have a place to spend the night, so updates will include sleeper sofas.
"These are our most sick kids," Koller says. "This will help us create a better healing environment for them."
Koller says making these renovations a reality has been in the works for some time, as the hospital had been hearing parents' and patients' recommendations.
"We would really like the space to mirror the excellent health care we provide," she says.
Cardinal Glennon was recently ranked by U.S. News & World Report for cancer services and is a leader in hematology and oncology.
"For those families who don't have the ability to pay, we provide care," Koller says. "Continuing that legacy the sisters started 60 years ago is important for the heart of Cardinal Glennon."
To learn more, visit glennon.org/glow or call 314-577-5605.