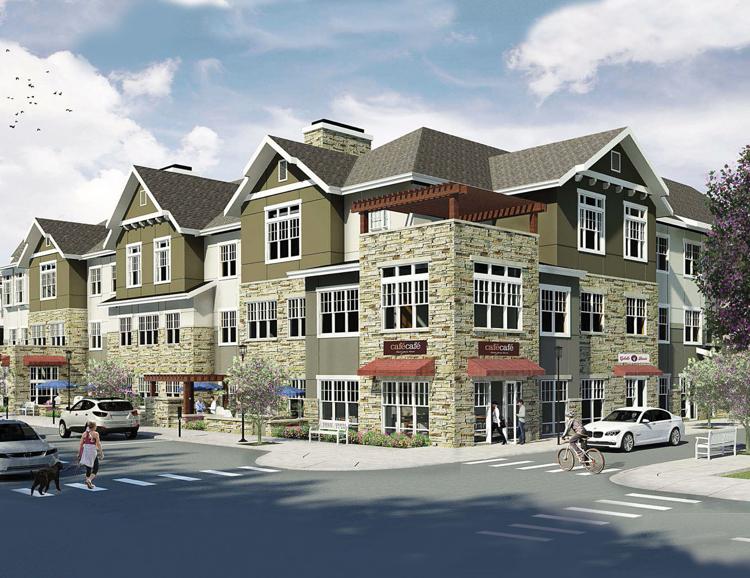 A core set of values derives from the work of Stonecrest Senior Living's dedicated and capable staff. "We put people first, take ownership of every situation, do the right thing every time and live generously," declares Doreen Scarfino, director of sales and marketing.
In the spring of 2018, Stonecrest Senior Living will launch a brand-new community in Wildwood. The community will offer a total of 81 apartments, with a maximum capacity of 96 residents. Forty-nine of these apartments will be devoted to assisted living as studio, one-bedroom and two-bedroom options. Thirty-two apartments, comprised of studios and shared suites, will support the community's Generations Memory Care household.
Residents in assisted living will reside on the first and second floors, while Generations Memory Care residents will live on the building's secured third floor. A professional staff, consisting of nurses, nurse assistants and medication technicians, will provide around-the-clock care and services.
Future residents of this upscale community will find a variety of luxurious amenities, including outdoor living spaces, a movie theater, a fitness center, massage therapy, salon services and a media center. The community will also be pet-friendly.
Connoisseurs of fine cuisine will especially delight in the community's award-winning Dining by Design Program. The elegant dining room will be open from 7 a.m. to 7 p.m. An experienced, professional chef will prepare every meal, ensuring that residents enjoy superior hospitality in this aroma-filled, restaurant-style dining room. Residents can choose their own tables and will be given menus boasting daily specials, as well as signature items.
For those busy moments, when there is simply no time for a sit-down meal, there is also the Bistro. At the Bistro, residents will find an exquisite, home-like atmosphere in which to enjoy a light snack or coffee – at any time, day or night.
Stonecrest's Vibrant Life Program will offer on-site and off-site activities, such as Cardinals games, concerts at Powell Symphony Hall and local shopping, as well as crafts, happy hours and other entertainment. According to Stonecrest, the Vibrant Life Program is designed "to optimize health and well-being by passionately promoting a vibrant life filled with joyful experiences, meaningful endeavors and abundant opportunities to connect with family, friends and the local community."
Although Stonecrest already operates locations in Clayton and Town and Country, the company saw a real need for its services in Wildwood. Each community possesses a unique identity. "We all look different, but yet we're all very modern, and we share the same core values and mission, which sets us apart from the other communities," Scarfino emphasizes.
Stonecrest is proud of its communities and looks forward to meeting prospective residents! The community is now pre-leasing apartments and offering personal tours.
Stonecrest of Wildwood, 251 Plaza Drive, Wildwood, 636-273-3900, stonecrestofwildwood.com