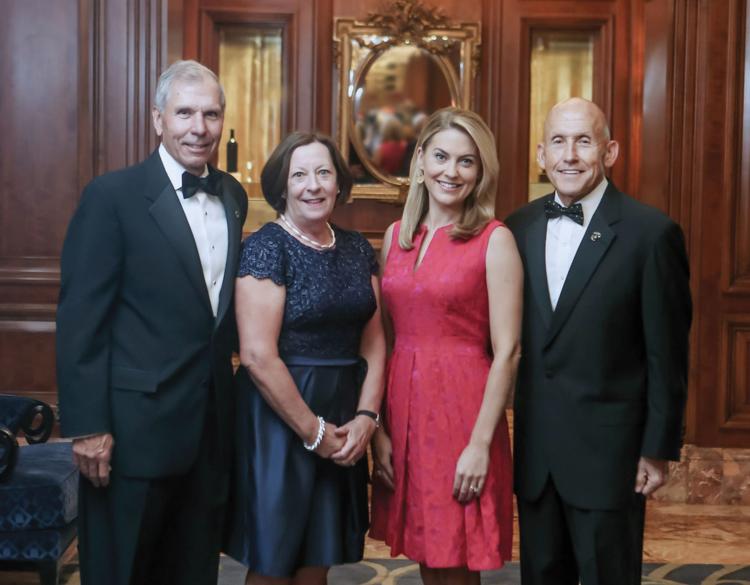 Something magical happens at SSM Health Cardinal Glennon Children's Hospital. At a moment in people's lives when time seems frozen and worry is ever-present, young patients and their families discover a refuge focused on care at every level.
"As a Catholic children's hospital, faith is a big part of the healing process, from the person who smiles as you first walk through the doors to the physician who stays all night long by your hospital bed," vice president of philanthropy Sandy Koller says. "We treat children of all faiths with something we think of as 'the Glennon factor.'"
That unique factor makes an impact at every level of care throughout the hospital – and even beyond. The SSM Health Cardinal Glennon Children's Foundation operates as the hospital's backbone, delivering financial support so that it can focus on patient care, regardless of pay. The foundation is playing host to one of its biggest fundraising events of the year: The Glennon Glow.
"The Glennon Glow benefits The Costas Center, which serves children with cancer and other blood disorders," Koller explains. "We are renovating the cancer inpatient unit, with plans to open in January. There will be larger rooms and private bathrooms. Parents often move in with kids sick for long periods of time, so we'll have sleeper sofas in the rooms for them. Reading nooks, named after [the late former Glennon Guild president] Cindy Brooks, allow patients and parents to get away for a little bit."
Justin Willman, a nationally known magician and comedian, serves as the event's emcee for yet another year. The host of the Food Network's Cupcake Wars and frequent late-night television show guest promises an entertaining evening, with special guests, including comedian Tom Papa and NewsChannel 5 anchor Anne Allred, daughter of the 2017 Glennon Award recipient, Allen Allred.
"Allen's ability to rally the troops and community, to support the event and serve on committees has maintained the Bob Costas Benefit since it began in 1989. We attribute its success to Allen," Koller states.
She shares how the foundation is honoring other key contributors through the renovation process at the hospital. "We've had a lot of great supporters to whom we've shown appreciation," Koller says. "We're going to have the Jason Motte Treatment Room, thanks to support from The Jason Motte Foundation. We named one wing after Matt and Leslee Holliday, which we presented to them this year at the Holliday's Heroes event for Homers for Health."
Continual support helps the foundation and hospital to deliver that indescribable "Glennon factor." "We have a lot of events throughout the year and always are looking for volunteers," Koller encourages. "We just put on a new Sun Run this year, with 1,500 runners participating in the annual 5k and 1 mile fun run." And we have a robust volunteer group called Glennon Rockstars."
The foundation and hospital continue to find better ways of serving the community. From providing the Shining Star School, where patients can do coursework and have access to teachers while being treated, to dance therapy, all of a family's needs are met with a can-do attitude. That incredible drive paired with an atmosphere of healing fosters miracles – proving there truly is something magical about the work being done at SSM Health Cardinal Glennon Children's Hospital.
WHAT/WHEN/WHERE
Glennon Glow | 6:30 p.m. Oct. 28 | The Ritz-Carlton, St. Louis
Experience a night of comedy, magic and mission. "We wish to thank Centene Charitable Foundation, our presenting sponsor, as well as give special mention to the dinner chairs for this evening, Rose and Jim Brennan. Jim served as the former president of the foundation's board of governors," vice president of philanthropy Sandy Koller says.
SSM Health Cardinal Glennon Children's Foundation, 3800 Park Ave., St. Louis, 314-577-5605, glennon.org