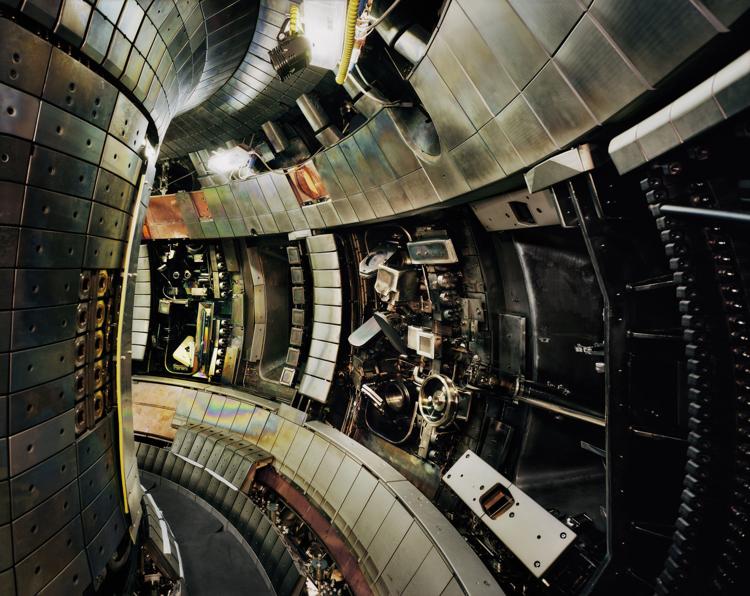 The Saint Louis Art Museum has a longstanding commitment to contemporary German art. This dedication has led to the museum's next big exhibition: "Thomas Struth: Nature & Politics."
The ticketed Struth exhibition opens on Sunday, Nov. 5, and will feature the German photographer's work over the past decade. Over the last 10 years, Struth has been traveling to photograph technology in its behind-the-scenes stages. He's visited engineering facilities and scientific research labs to capture the complexity of the most cutting-edge aspects of modern technology. These photographs have been reproduced on a large scale – some of them measuring 12 feet wide.
This isn't the first time Struth's works have been on display at the Saint Louis Art Museum. Exhibition curator Eric Lutz says Struth's work came to the museum in 1993.
"We caught [Struth] at an early point in his career in America," Lutz says. "Now we're catching him at the height of his career. It's wonderful to have a longer relationship with an artist and be able to return to their work."
Lutz notes that Struth's work has taken a "shift in direction" with this past decade's subject focus. He's been active since the 1970s and is known for his expansive photographs of urban architecture and cultural spaces.
In the museum's exhibition, viewers will find more than 35 photographs of epic proportions that take them into spaces that aren't usually accessible to the everyday person. Struth has captured aeronautical centers, robotics laboratories, surgical suites and nuclear fusion facilities in this series of work.
"I'm sure Struth would love for his work to be points of discourse, conversation and deeper thinking about technology and engineering today," Lutz says. "Some people might feel alienation and critical about what they see, but others might see sights of intense creativity and hope in technology. You can feel both of those things at the same time. This brings the scientific field and the art field together."
To fully take in the scale of these photographs and their composition, Lutz says it's something a visitor needs to see in person.
"Struth has always pushed the boundaries," Lutz says. "These are some of the biggest photographs being produced today. You really have to see it in person to be enveloped in it. He's one of the best-known photographers working today."
The exhibition runs from Nov. 5 to Jan. 21, 2018. Struth will be visiting the Saint Louis Art Museum for a panel on Nov. 5 to discuss the exhibition.
Saint Louis Art Museum, 1 Fine Arts Drive, St. Louis, 314-721-0072, slam.org