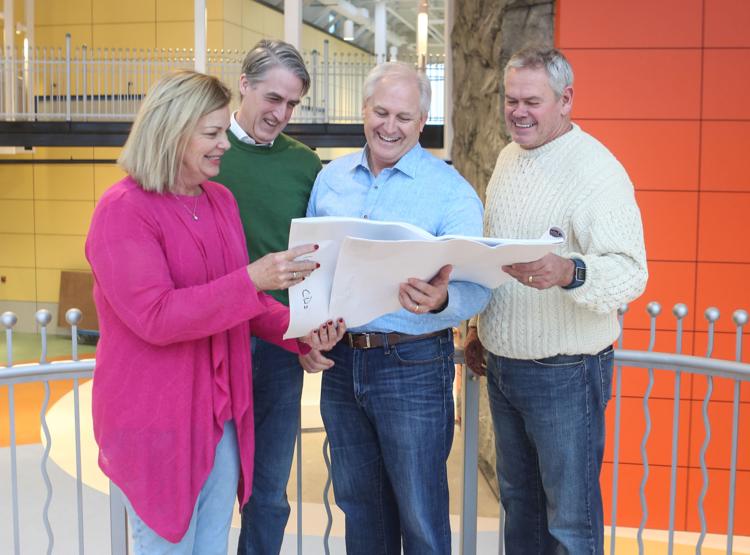 While hospital rooms can be a place of healing, when in tertiary care, life can feel put on hold. Ranken Jordan Pediatric Bridge Hospital has the cure for that stifling sensation.
"Ranken Jordan has been in existence since 1941 and helps transition children who have medical complexities from hospital to home," president and CEO Lauri Tanner explains. "I've been here for almost 20 years and watched us go from helping 12 children to gaining a 34-bed unit – and now, we'll have a 60-bed limit."
The children's hospital recently underwent a major transformation, expanding to meet the increasing needs of the community.
"We were taking patients all the time and couldn't get to all the children in need," she says. "If we didn't build on [to the existing hospital], parents would have children stuck in ICU or struggle to take care of them at home, which often results in bouncing between emergency rooms. [Ranken Jordan's growth will] take care of more kids. We call it, 'more hoping, more healing, for more families.'"
That slogan rings most true when one considers that the hospital is known as a national model for pediatric care.
"We aren't believing our own hype," Tanner humbly states. "We've heard from other academic pediatric centers that St. Louis has something that they don't in their communities. I think it comes from two things we do differently. No. 1, we can take care of a child right out of an intensive care unit. No. 2, our culture is based on the 'care beyond the bedside' model."
Tapped out resources at local hospitals often mean that the recovery process must take place elsewhere. Families can feel overtaxed during that transition period, running into difficulties finding proper care for their child at home. Ranken Jordan steps in to ease the burden by offering a sanctuary that addresses not only how a sick child is cared for, but also the kind of lifestyle a child needs to thrive.
"Kids aren't stuck in a hospital room at Ranken Jordan," Tanner says. "They're up and dressed every day. They visit in the dining room with other kids, and sometimes parents. When a child is hospitalized for a long time, he or she can become developmentally delayed. We work on those developmental milestones, teaching kids and their parents how to maximize that growth through play."
An example of this beneficial play comes in the form of a weekly golf outing. Children who take part are not only enjoying a sport; they are also improving their gross motor skills, as well as developing better balance and hand-eye coordination.
"We built this building in 14 months," Tanner boasts. "We have a new adolescent center, with larger room configurations. There will be new, fun adventures for the kids, with a wellness center, stage, climbing wall and two rooftop decks. There are beautifully-landscaped outdoor spaces and walking paths, which were most important to founder Mrs. Jordan. This building is just wicked cool."
Transforming care for children, Ranken Jordan turns a potentially terrifying time into a joyful experience, in which families can witness their children rediscovering childhood as they heal.
"The teamwork between McCarthy Building Companies, Inc., the contractors and SPACE Architecture + Design was outstanding," Tanner says. "It is a fun place to be. I have adults come through, wishing there was something like this for them. It's a great place to work. Every single employee, regardless of their role, is here for those kids. Many parents tell us that, for the first time, they've felt hope – and that happened when they came to Ranken Jordan."
Ranken Jordan, 11365 Dorsett Road, Maryland Heights, 314-872-6400, 1-866-845-6400 (toll free), rankenjordan.org