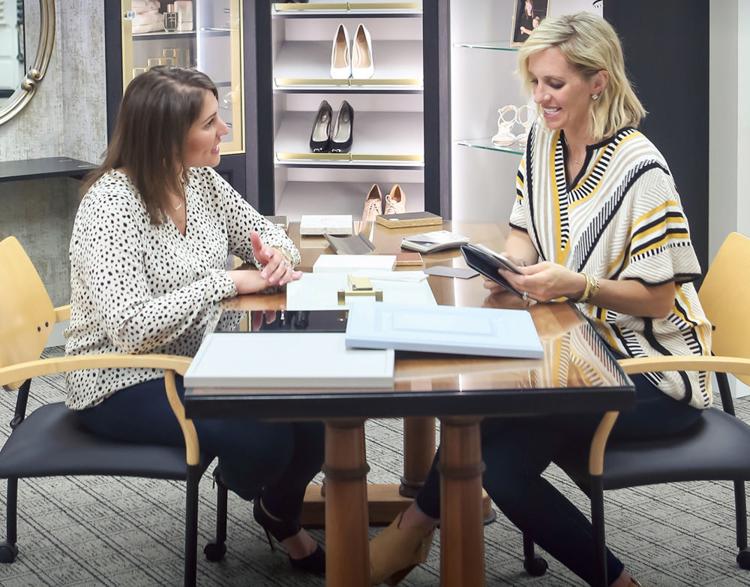 Perhaps you noticed it around tax season, when you needed to pull out financial files. Or maybe when the winter weather finally broke and sunny skies demanded you don more breathable clothing. Whatever the case, sorting through the clutter to grab what you need proves time and time again to just not be worth the trouble.
Jay Kamps, co-owner of NewSpace Home Organization, breaks down the importance that organization can make in your daily life. "Think of it: every single morning, you go into your closet to get started for the day. Every single night, you change [to go out or for comfort or for bed]. You use it as a transition room. Having an organized home and everything in its place can literally save you hours each week. Consider the time saved over a lifespan. Having the right organization system can really change your life."
Launched in 1984, NewSpace mastered the art of home organization under the direction of Bob Fox. With new ownership, that foundation of customization is now refortified in NewSpace Home Organization.
"We're not a franchise, so every job we do is customized to our client's needs," Kamps states. "Our craftsmen and custom woodwork shop are what differentiate us from other companies. We have the ability to build exactly what you want. We can custom design and build organization for any space in your home, including pantries, laundry rooms, home offices, garages, entertainment centers, bookcases and Murphy Wall-Beds."
Exceeding client expectations is the company's highest priority. From an initial call until the completion of a new space, and well beyond, the NewSpace Home Organization team is there for its clients. Repeats and referrals drive the company's business, in large part because its team consistently strives to exceed expectations through superior service and a lifetime guarantee.
Delving into your individualized organizational needs, NewSpace Home Organization engineers a visual concept utilizing 3D software technology. A designer will visit the client's home to capture pictures of the space as it is and to witness how each client operates within their living environment. That environment is then reconceived in 3D to give you a look at your space, using virtual reality.
"Technology plays a big part in what we do," Kamps explains. "Once you say, 'Yes! That's the design I want to go with…I love it,' our manufacturing team gets to work." After the valued client input, an approved plan is then sent off to manufacturing, where a computer sorts, drills and creates each individual design.
All of the company's manufacturing work takes place at the NewSpace Home Organization headquarters, located just five minutes from downtown Clayton at Page Ave. and 170. Not only does the company manage its own manufacturing, but its expertise is also undeniable. Its home organization designers average 15 years of experience at the company.
"We strive to live up to our reputation every day," Kamps says. "I guess you can say we're passionate about home organization and custom woodwork – and about providing product designs that enable people to get organized and live a higher quality of life."
NewSpace Home Organization, 1960 Innerbelt Business Center Drive, St. Louis, 314-423-3200, newspace.com