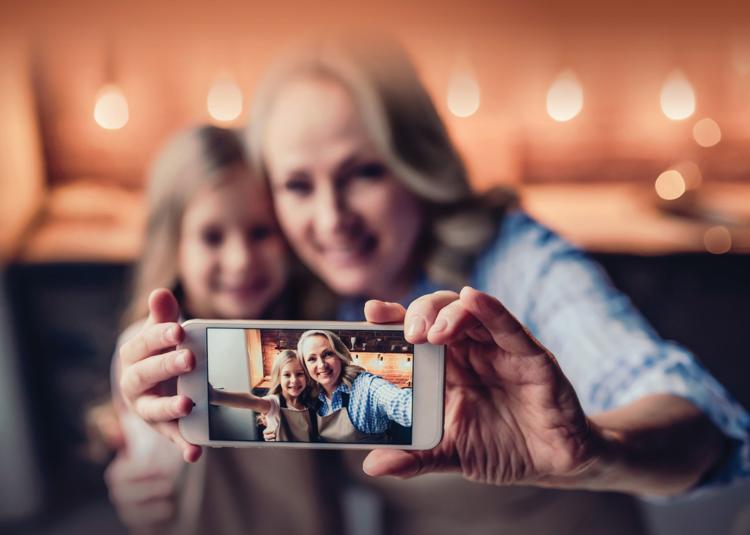 A career is not always a calling. For some people, the 40 hours clocked in the office each week are only a means to an end, an obligatory interruption from their real lives. Not so for Ken and Lori Heise, co-founders of Heise Advisory Group, an independent retirement planning firm in St. Louis. Because they forge such personal relationships with their clients, helping them navigate retirement doesn't feel like work to the Heise's. Meeting with clients is more like spending time with family and friends.
Family forms the fulcrum of Heise Advisory Group. Indeed, it's what prompted Ken Heise to enter into the financial services industry in 1990. Born and raised in Milwaukee, Wisconsin, he dreamed of following in the footsteps of his father and grandfather by becoming a truck driver. He instead became the first member of his family to attend college, earning a bachelor's degree in architectural engineering. "I always liked building things," Ken Heise says. "So, I became an architectural engineer and turned it into a successful career in construction management."
It wasn't until his parents decided to retire that Ken Heise found his true life's work. "I began helping them sort through things and fix some of the mistakes that had been made over the years," he explains. "In the process, I found my true passion."
Shifting from engineering to finance, Ken Heise spent years working in the insurance industry for companies beholden to larger institutions. "The promise of independence was always supposedly there, but it never really was," he maintains. "In that system, no matter how hard you try to do the right thing for your client, the sales and product pressure from the parent company is always present."
In 2005, Ken Heise met his future wife, Lori, at a conference in Chicago. Having worked in the insurance industry since 1989, Lori shared Ken's commitment to guiding families through complex financial matters and life events. Together, they formed Heise Advisory Group in 2007, in part because they both sought to offer independent, unbiased and, importantly, individualized retirement advice to clients. "We wanted to be independent and to eliminate the conflict of interest of a parent company pushing clients in a certain direction," declares Ken Heise. "That's a huge separator for us. We're 100 percent independent, family-owned and St. Louis-local. We work for our families – meaning our clients – and no one else."
That autonomy, paired with a family focus, translates into a firm that is truly invested in families and their financial – and overall – well-being. "We are looking to build long-term relationships with clients," emphasizes Lori Heise. "We get to know their dreams, what's important to them and what kind of legacies that they want to leave. The only way to provide a thorough retirement plan is to know and to understand clients like family."
In order to create a comprehensive retirement plan for clients, Heise Advisory Group developed a five-step process, the first of which is a "vision meeting." In that initial consultation, "it's not about us," stresses Lori Heise. "It's about getting to know more about them." During the 90-minute session, the group's advisors meet one-on-one with clients, listening to their dreams and concerns.
"A lot of times the hardest part for clients is defining their dreams," reveals Ken Heise. "We spend a lot of time helping families realize that they have to determine their dream and then put a price tag on it. What does your monthly budget need to look like in order to do everything that you want to do? The answer to that question forms the basis of everything moving forward."
Once families arrive at an answer, Ken and Lori Heise guide them through the rest of the retirement planning process, which includes assessment, strategy and implementation.
"Our practice is holistic," declares Lori Heise. "We handle everything, from income planning to investment, tax, healthcare and estate planning. It's a complete package."
Unlike other financial advisory institutions that prioritize investment planning, Heise Advisory Group concentrates on income planning and is particularly attentive to market volatility. "The purpose of any investment plan should be to support the income plan," advises Ken Heise. "Everyone likes to focus on returns, but it's not about those at retirement. It's about managing volatility. It's paramount to understand that finances work differently after you give up your paycheck. The impact of decisions made and losses incurred on a retiree, or someone who is entering retirement, is game-changing."
The fifth and final step is what the pair refers to as the "long-term fun relationship." "We host a lot of client events and parties, and we go out occasionally for dinner with our clients," says Lori Heise. "That relationship is everything to us. We want to add value to each other's lives and have fun together."
These two goals often converge at the firm's gatherings, many of which support local charities like Angel's Arms and the Make-A-Wish Foundation. "We've orchestrated annual trivia nights and a team for the annual Walk for Wishes for the Missouri Make-A-Wish chapter," says Lori Heise, who's been a wish-granter for the organization for more than three years. "It feels good to be able to give back to the community and to have our families – our clients – excited to participate with us. Our clients are the most kind and generous people."
---
Investing involves risk, including the potential loss of principal. Any references to protection and lifetime income generally refer to fixed insurance products, never securities or investment products. Insurance and annuity product guarantees are backed by the financial strength and claims-paying ability of the issuing insurance company. Investment advisory services offered only by duly registered individuals through AE Wealth Management, LLC (AEWM). AEWM and Heise Advisory Group are not affiliated companies. AW05183024
Heise Advisory Group, 12444 Powerscourt Drive, Suite 235, St. Louis, 314-909-1116, heiseadvisorygroup.com