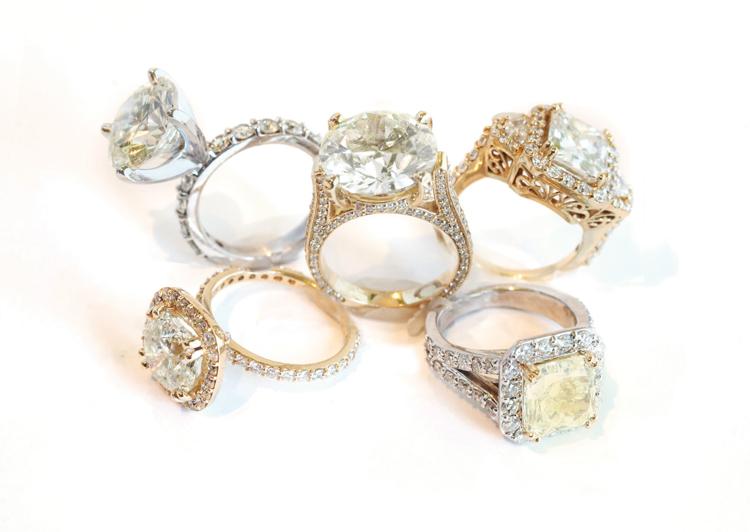 Genovese Jewelers has a generational love for creating the perfect jewelry piece for the many families that walk through its doors.
"The engagement sale is most important for us," president Joe Genovese says. "That is the beginning of our relationship. We hope to have the couple as customers for their whole lives."
Genovese has been in the business since age 13, and now he is selling engagement rings to the grandchildren of his original customers. His deep affection for connecting with each client begins the moment he first meets with them.
"The best advice I can give is to stay within a reasonable budget," Genovese asserts. "Every day, I sit across from couples. One person has grand visions of the perfect ring, while the other sits next to them, sweating. I tell them, 'Don't worry. I'm going to get a ring she or he loves in a budget that is comfortable for you – whatever that is.' And we do it every time."
All a client needs to describe is the shape of the center stone. From there, the expert designers determine the appropriate bandwidth and accent jewels. The team utilizes CAD (computer-aided design) technology to draw up a computerized concept, which is then forwarded to the clients for approval. That final design shoots to a 3D printer, which creates an exact model of the ring for couples to try on before it is even made.  "A lot of times, couples want to follow along [the design process] every step of the way," Genovese comments. "It's their special custom ring. And yet, it won't cost them any more money for me to design a custom piece than it does to pick one out of the case. This is all created on-site. Everything is done here; nothing is jobbed out."
The St. Louis-based company centralizes the design and production processes to better benefit clients, and the community at-large through job opportunities. Genovese has a lot of love for the city he calls home.
"Each and every year, I invest significant money in the latest technology for manufacturing jewelry," Genovese adds. "Our goal is to make the highest quality piece out there at the best price. Being so vertically integrated, we can custom-make that ring right here in the United States – in St. Louis."
Genovese Jewelers, 12460 Olive Blvd., Creve Coeur, genovesejewelers.com