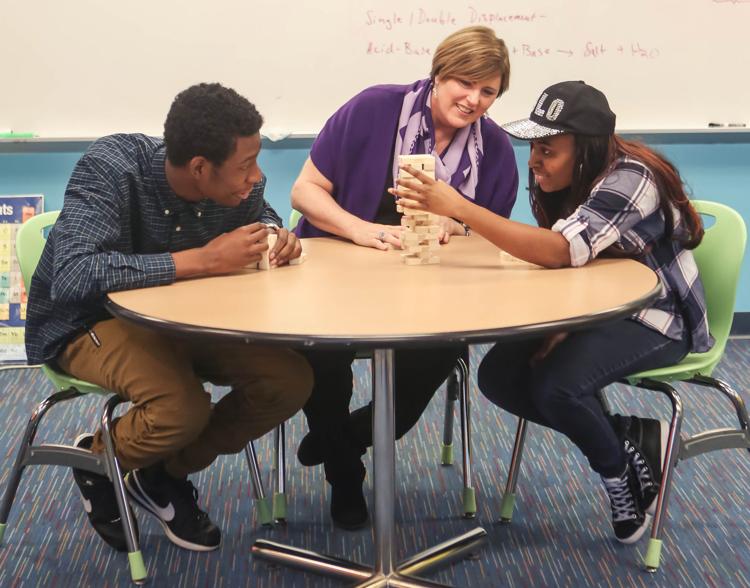 Runaways deserve more than judgments, according to Covenant House Missouri, an organization that seeks to protect and support the community's youth. "We serve all of God's children with unconditional love. We help kids ages 16 to 21 who are not in the foster care system and falling through the cracks in our society," executive director Suzanne King says.
King delves deeper to discuss the root of this community crisis. "Typically, kids come to us because of family dysfunction," she explains. "They might come for one night because they're not ready for structure. If they come back, our crisis center is all about stabilization. We have two residential programs: One is short-term, a 45-day stay, and [the other is] a transitional living [arrangement] where they can stay up to two years."
Some youth work with Covenant House to be reunited with their families. Others encounter issues which seem insurmountable. "There isn't a family [with a] healthy enough [environment] for them to come back to, so they move into our transitional program," King shares. "It is more about developing independent living skills, so when they leave our program, they can move into the community as a young adult."
Those skills come in the form of financial literacy, job training and employment opportunities. Big Picture School, the organization's small, independent high school, offers project-based learning. "We will never suspend any student," King states. "A lot of these kids have too much pride to say they are struggling. Our therapeutic staff supports the teacher as needed with students." The children also develop work skills through community internships and employment programs, developing soft skills before moving to in-house job training. Community partners include Panera Bread and HM Dunn Aerospace.
"These kids have endured multiple traumas throughout their lives. Our staff is trained to recognize how that drives [kids'] behavior, looking underneath and behind that behavior to address the trauma," King says. "Without impactful and intentional intervention, kids will fall through the cracks of the community and become chronic homeless adults. We could lose them to the streets, or they could lose their lives. This is really a prevention program. We're giving them a launching pad into adulthood they might not have without Covenant House Missouri."
Covenant House Missouri, 2727 N. Kingshighway Blvd., St. Louis, 314-533-2241, covenanthousemo.org
WHAT/WHEN/WHERE
Ninth Annual Stan Musial Hall of Fame Gala, April 29 at 6 p.m., Four Seasons Hotel St. Louis
The evening includes silent and oral auctions, plus a dinner. "One of our graduates will be the keynote speaker," executive director Suzanne King says. "People [can] hear their story, what they've accomplished and what they're still working towards." Call 314-450-7670 or visit covenanthousemo.org to learn more.