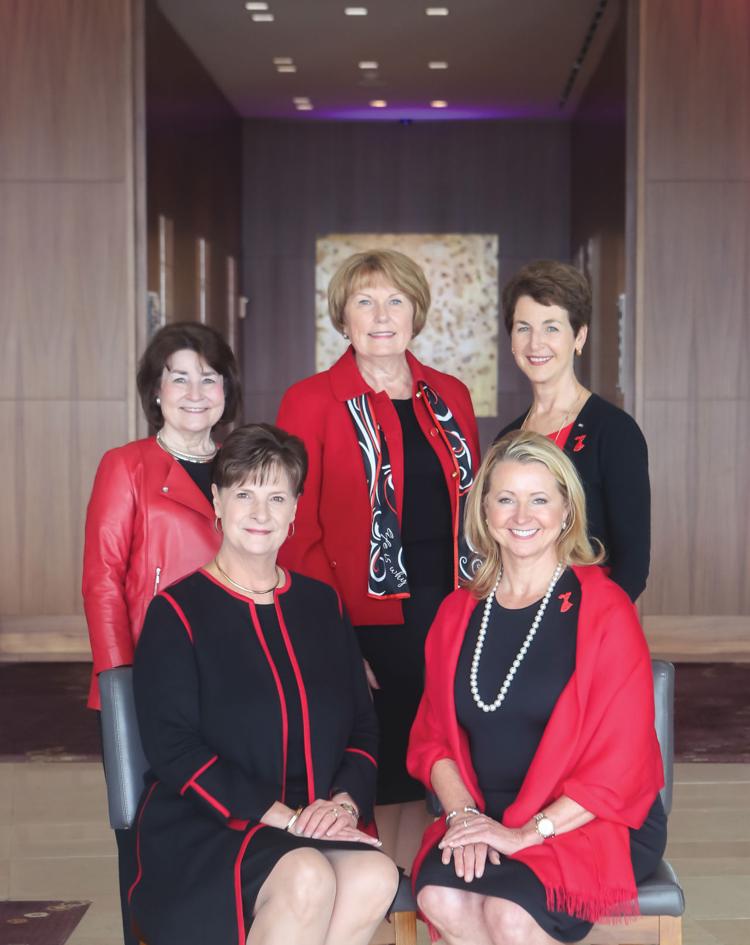 Cynthia Brinkley, president and COO of Centene Corporation, wears red for her father and grandfather. Heart problems plague Brinkley's family. Two years ago, her father suffered a fatal heart attack. It was not his first – that occurred when he was just 39 years old. Her paternal grandfather passed away from a heart attack at only 42 years old.
Deb Hollingsworth, former vice president of external affairs at AT&T, wears red for her extended family. Over the years she's watched family members battle high blood pressure and undergo surgeries for stents and valve replacements.
Those personal connections are what inspired both women to become involved with the American Heart Association (AHA) and its Go Red for Women campaign. Together, they served as co-chairs for this year's Go Red for Women campaign, which will culminate at the annual luncheon at 10:30 a.m. on Feb. 2 at The Ritz-Carlton, St. Louis in Clayton.
Although heart disease can strike anyone, it disproportionately affects women. The numbers are staggering: cardiovascular disease is the leading killer of women, causing 1 in 3 deaths each year. Despite her family's history, Brinkley was taken aback by these statistics. "I don't think people realize that. Or, I certainly didn't realize that it was such a silent killer," she says.
Go Red for Women promotes dialogue, research and awareness about the incidence and effects of heart disease in women. "As women, we're always taking care of everyone else first. It's rare that we take time for ourselves," observes Hollingsworth. "Even if we aren't feeling well, we're often hesitant to have it checked out."
As champions of the Go Red for Women movement, both Brinkley and Hollingsworth encourage women to take ownership of their health. Women experience different heart attack symptoms than men, so understanding the signs is essential. It is also equally important for women to become more familiar with their family health history, especially heart health. Furthermore, Hollingsworth underscores the need for women to know their vitals, including blood pressure, cholesterol, sugar levels and weight.
If managing these numbers sounds too daunting, Hollingsworth offers some simple advice. "Concentrate on one area that you can change or improve, and make that a priority," she recommends.
Brinkley hopes that this year's luncheon energizes attendees, emboldening them to become more involved in AHA and the Go Red for Women initiative. The event will honor not only survivors, but also "the women who did not make it, who were the statistics," says Hollingsworth. The luncheon will also celebrate some of the important health advocacy work undertaken by the AHA's Midwest affiliate this year.
"We want people to live a good healthy life, that's one reason why we do what we do," affirms Hollingsworth. "Women are why."
American Heart Association – Midwest Affiliate, 460 N. Lindbergh Blvd., St. Louis, 314-692-5637, heart.org