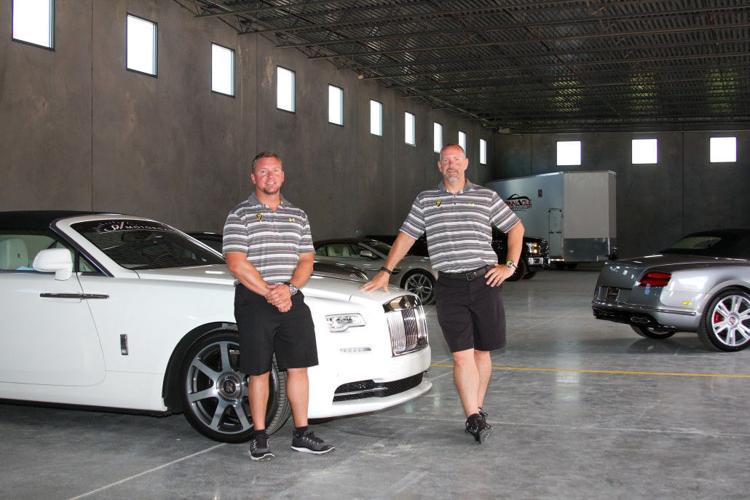 For the auto enthusiast, your vehicle is your baby – and a hot, cluttered garage is no space to store something so precious. Luckily, The Place has your car covered.
Located in the Chesterfield Valley near the Spirit of St. Louis Airport, The Place is a luxurious and spacious 54,000-square-foot establishment offering private, customizable storage suites for all types of vehicles, from classic cars and muscle machines to pleasure boats and RVs.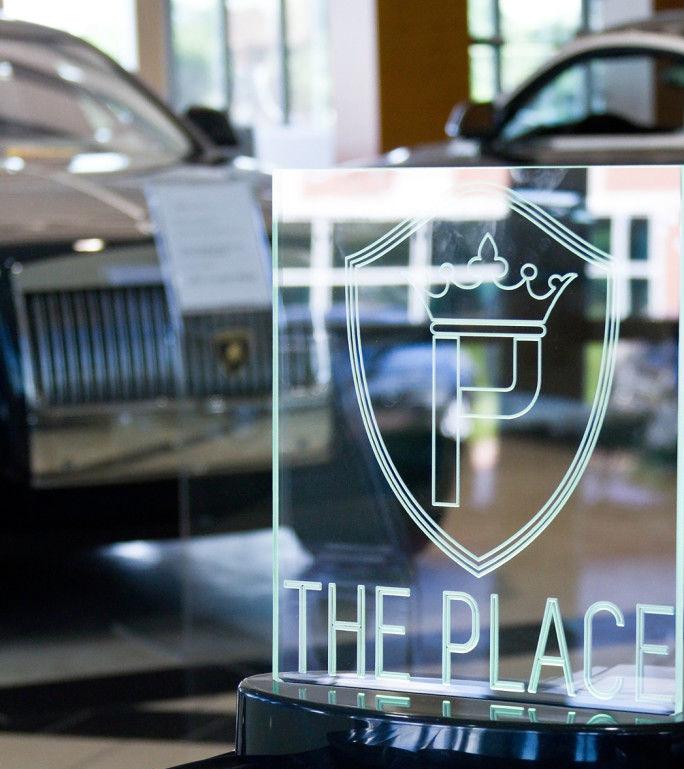 Co-owners – and car-lovers – Randy Wild and Steve Stodnick, former co-owners of Chesterfield-based fire- and water-restoration business Paragon Certified Restoration, opened The Place in August 2016. The idea was sparked by the pair's passion for everything on wheels. "We both had a few 'toys,' and we didn't have room for them [at our home garages]," Wild says. So, the duo decided to create a high-end home away from home for their – and other auto fans' – dream machines.
The Place's private, customizable condominiums are sold, rather than rented, starting around $100 per square foot or about $90,000 for an 800-square-foot unit, which is roughly the size of a four-car garage. More than 20 of The Place's 34 condos have been sold, and about a dozen units of various sizes are currently available for purchase, including 800-, 1,400- and 2,400-square-foot storage suites. "A lot of people would like to have a four-car garage, but they don't have the space because of neighbors or a municipal code does not allow it, so [The Place] solves that problem," Wild says.
The suites' standard features include a 14-foot-high, 12-foot-wide garage door – large enough for vehicles across the size spectrum, even class-A RVs. The units also offer 20-foot ceilings, electrical outlets and Wi-Fi, while some have windows facing the airport. "Each garage is customizable to whatever the client wants," Wild says. "You can add a mezzanine [level], or some people put in car lifts, and one guy has a workshop."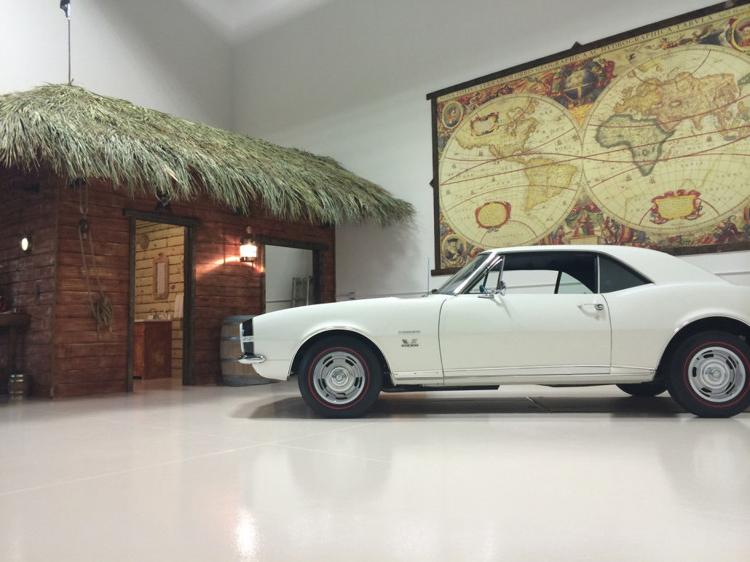 Clients can buy multiple units to combine to make their space as large as they want, he adds. "Many clients were storing multiple vehicles in different locations, so this consolidates all of them in one place," Wild says.
The Place's secure, deluxe property makes it much more than your average home garage, Wild continues. The building is a high-quality, concrete, tilt-wall construction, and the security system includes a keypad security-entry gate, security camera and security lighting at the property's entrance, as well as a keyed-entry steel garage door to each condo.
Clients of The Place also can take advantage of its country-clublike atmosphere, complete with a 24-hour owners' lounge featuring a bar, TVs, pool tables, shuffleboard and pinball, all provided by Amini's furniture galleria in Chesterfield. "A lot of people spend their weekends here, cleaning, tinkering and driving their vehicles," Wild says, adding that the property also has a vehicle wash area.
And since the auto adorers share a common bond, there is a sense of camaraderie at The Place. "Everyone gets along, talks, borrows tools, cooks food," Wild says. "It's a nice gathering place."
The Place also holds monthly events, such as Cars and Coffee, where owners get together to enjoy drinks and show off their beloved machines. "Clients store everything from campers to rare cars, and we even have [cars from] a race team housed here," Wild says.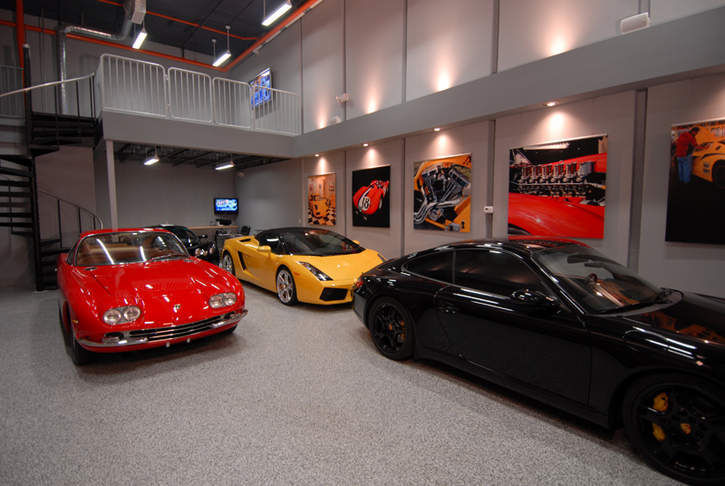 Interested clients can view details about the selection of available condos at theplaceinchesterfield.com. In addition to purchasing a suite, each owner pays a monthly condo fee for amenities, such as the lounge, mowing and snow removal, as well as their own utilities.
Next, The Place is driving toward expansion: After opening with 34 units in 2016, it plans to add 38 more condos once the final dozen suites of the first phase are sold, Wild says.
When auto-lovers' passion outgrows their home garage, the upscale extra space at The Place gives them peace of mind when they're away from their cherished vehicles – and a place to go play with their treasured toys, Wild notes. "Clients are happy to get their garages at home back," he says, "[and] extend their hobby to The Place." 
The Place, 600 Spirit Valley East Drive, Chesterfield, 314-478-5251, theplaceinchesterfield.com