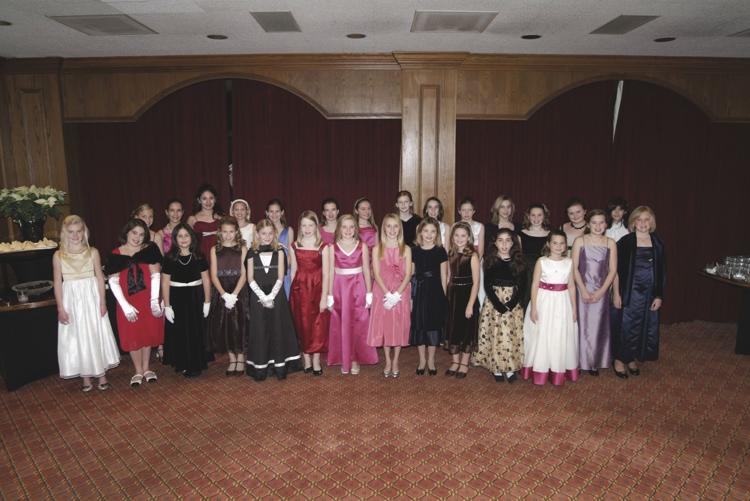 Being presented at the annual Veiled Prophet (VP) Ball is a big deal for every young woman who's ever made her debut at the venerable event. However, this year's VP Ball is the first in which some of the debutantes were among the very first class of Veiled Prophet Junior Maids in 2008.
"I remember being so excited when I found out they were doing the Junior Maid program," reminisces Sophia Hibbard, one of the original class of Junior Maids who will be presented this year. "I had been to the VP Ball before to see my cousins walk and couldn't wait to go again as a part of this program." The Junior Maids in question are girls in fifth grade who attend the VP Ball with their parents and meet the Veiled Prophet Organization's officers.
Hibbard notes that the Junior Maids program helped her recognize the importance of community service, a major component of the Veiled Prophet Organization and a requirement for debutantes. Many Junior Maids go on to participate in the Veiled Prophet Community Service Initiative during their high school and early college years.
Parker Condie Jr. was the VP Ball chairman in 2008 and initiated the Junior Maids program with 30 girls, including his own daughter, who also will be presented this year. Twenty-three of this year's debutantes were among the original class of Junior Maids. He notes that the program has grown to more than 40 Junior Maids this year and provides the girls with exposure to both the VP Ball and the community service undergirding the organization.
"We want to capture them at that moment where they really are looking for that princess environment of the VP Ball and get them excited about it," Condie says. "Then, in the high school years, we reach out to them again to get them actively engaged in community service." This year's Junior Maids helped create care packages for troops through Operation Sunscreen.
"This opportunity started my community service within the VP, and it was an eye-opening experience," says Margot Cammon, another 2008 Junior Maid and 2017 debutante. "I worked at many different sites [in high school and college], but my favorite was Girls Inc. This is a program that strives to empower girls to be strong, smart and bold, and equip them with the tools they need to overcome anything in order to succeed. This reminded me of the concept that was instilled in us as Junior Maids, and I found myself drawn to this idea of empowering young girls."
Both Hibbard and Cammon have continued to participate in community service organizations as college students at Fort Worth's Texas Christian University and New York's Syracuse University, respectively. "It's surreal that I'm walking down the runway this year and that I'm one of those girls that we stared at in awe so many years ago," Cammon says. "I am so excited and grateful to have my Cinderella night!"