Each year, the young ladies walking in the Veiled Prophet (VP) Ball are honored for their outstanding community service efforts, collectively logging thousands of hours of good works in the months leading up to the event.
Participating in community service has allowed the following four ladies to create memories with family members, make new friends, grow as leaders, learn more about the metro area and, most important, effect change in their community and the lives of others. The work might not always be easy – repaving blacktop is not for the faint of heart – but in the end, it's always rewarding.
---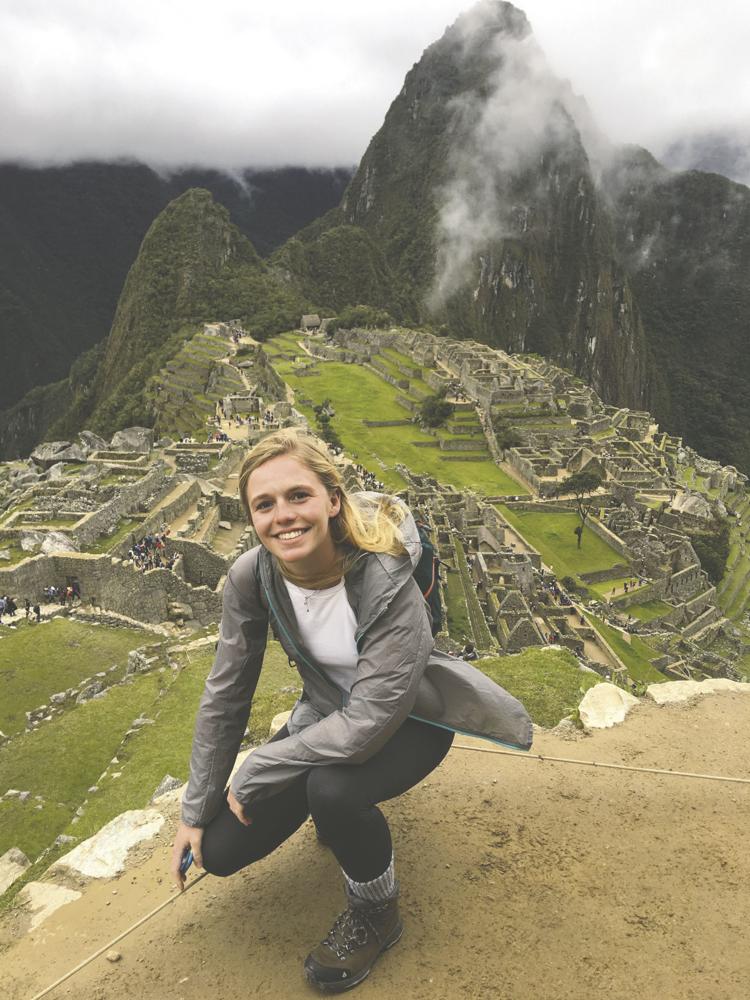 Grace Cairling Moore
Grace Cairling Moore is a born-and-bred Bostonian who is currently at the Massachusetts Institute of Technology studying materials science and engineering, minoring in polymer studies with a concentration in theater arts, and serving as a teaching assistant. Moore's grandfather and uncles are heavily involved in the VP, and her grandmother and aunts all have walked, which is where the St. Louis connection comes in.
At school, Moore is also the goalkeeper for MIT's Division III varsity field hockey team and a member of the alpine ski racing team in the winter. But despite her busy schedule, this National Merit Scholar understood from an early age the value of giving back – especially when it comes to education.
"I've been extraordinarily fortunate in my education, with the wonderful schools I've attended, and my family, with their unwavering support," she says. "I believe to whom much is given, much is expected."
Moore volunteers throughout the year with her sorority, Alpha Phi, and is the vice president of Energy Club, a group whose primary goal is providing educational opportunities for the community. She is also involved in the Society of Women Engineers and volunteers with Rosie's Place, the first women's shelter in the United States. Rosie's Place provides meals, shelter, housing and educational support for women in need. During Moore's frequent visits, her focus has been education, interacting and sitting with children, teaching and reading to them.
"I think it's important to spread what I've learned elsewhere," she says. "Education allows people to grow and create their own opportunities."
---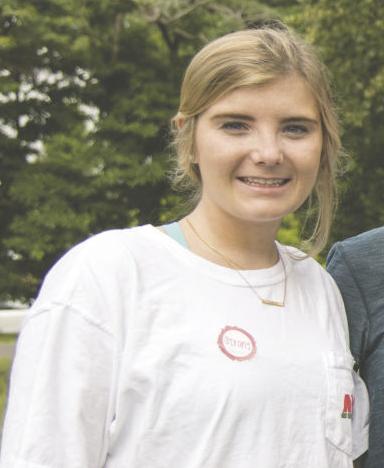 Grace Elisabeth Guirl
Grace Elisabeth Guirl is proof you can make a huge difference in your teen years.
Now a sophomore at Texas Christian University studying interior design, business and architectural lighting, Guirl, as a high school underclassman at MICDS, founded Girls Giving, a collective-giving organization for high school girls through the Spirit of St. Louis Women's Fund. The organization includes more than 30 girls from 13 area high schools. Since its beginning, Girls Giving has granted $3,000 to local charities and is only the second youth collective-giving organization in the country.
"I was always looking to get involved, but it was hard to figure out where to start," Guirl says. Mentorship from family friend Kathy Frost, of the Spirit of St. Louis Women's Fund, made the process much easier. Together, Guirl and Frost simplified and scaled down the model for a younger audience, educating area female teens about the grant process, teaching how to read financial statements and exposing them to smaller nonprofits in the area with the application process and site visits along the way.
Outside of Girls Giving, Guirl has served as a member of the MICDS Arts Council and the Saint Louis Art Museum Teen Arts Council, and has participated in VP volunteer events like the VP parade.
"Some of my first memories are painting floats with my dad," she says. "My parents have always been very philanthropic and instilled that into my own values."
While at school, she stays busy as a member of the International Interior Design Association Tau Chapter and also volunteers both at philanthropic events through her sorority, Kappa Alpha Theta, and as a classroom helper at a local elementary school.
---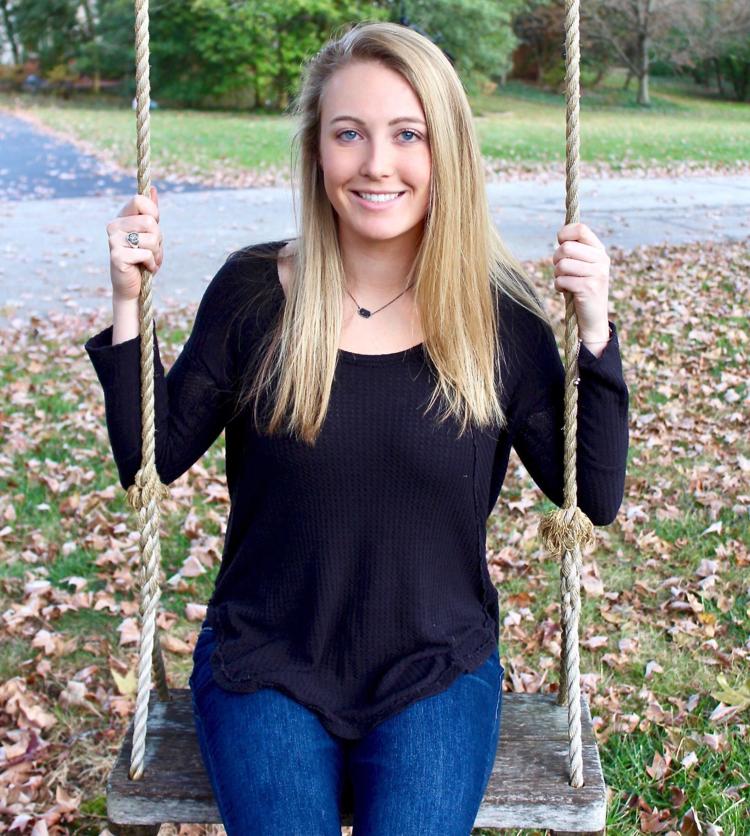 Hannah Dowell Dove
For Hannah Dowell Dove, giving back has always been a family affair.
"I remember when I was younger, seeing my older sisters go out with my dad to do community service projects, and they would come back with these great memories, and I couldn't wait to do that, too," she says.
Currently a sophomore at Miami University majoring in finance and minoring in Chinese, Dove now has her own memories of volunteering with her father, including working with Beyond Housing in Ferguson this summer to clean up a community center and even to help repave the basketball court for the kids. She's also volunteered at the VP parade and fashion show, and made visits to St. Louis Children's Hospital, where she joined other Maids and their fathers in dressing up in costumes (think superheroes, princesses and clowns) to visit young patients and cheer them up.
Along with her family, Dove volunteers for the Bay Harbor Community Foundation in Michigan – a frequent family vacation destination – doing service work and raising scholarship money for area residents.
Dove has also found ways to use her athletic ability to give back. During her high school days at MICDS, she helped with local elementary school lacrosse through coaching and mentoring. Through KEEN St. Louis, a nonprofit organization that provides recreational opportunities for children with developmental and physical disabilities, she pairs with kids at The Center of Clayton to swim, where she's often joined by her brother and friends.
"I've grown up and lived in St. Louis my whole life," she says. "Volunteering and giving love and support to St. Louis will just make our community a better place."
---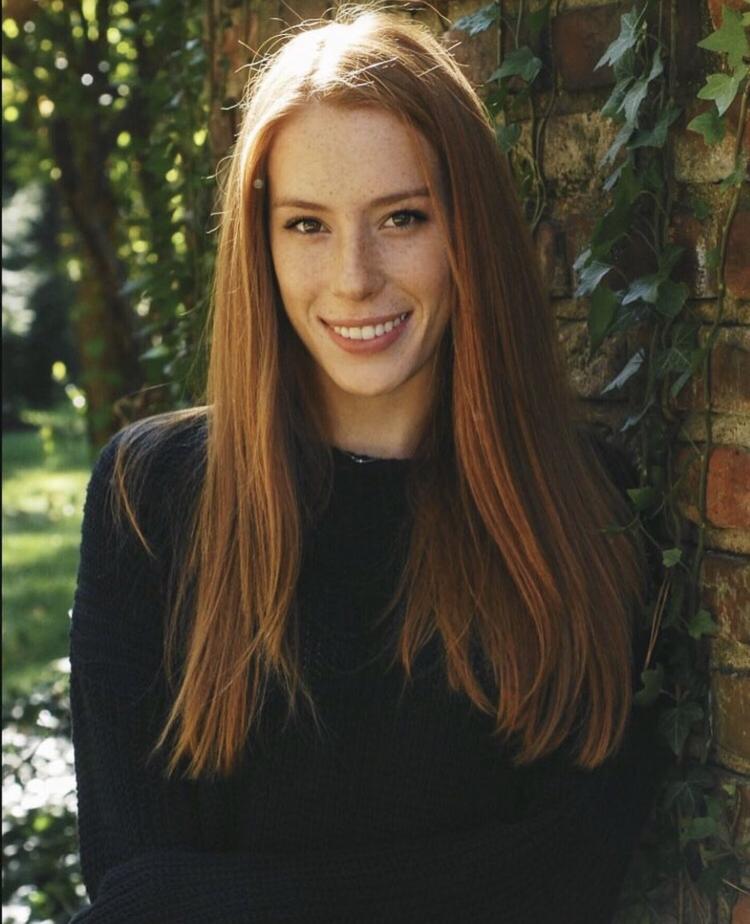 Betty "Tallie" Tarlton Williams
For Betty "Tallie" Tarlton Williams, volunteering has been a way to spend her free time making the lives of others better. Currently a student at the University of Richmond pursuing an English major with minors in French and communications, she counts her high school years as the time where she really discovered her philanthropic passions.
While at John Burroughs School, she volunteered at the Animal Protective Association of Missouri, making weekly visits to clean the beds, do laundry and spend time with the animals. But it was her time spent volunteering at Barbara C. Jordan Elementary School that really impacted her.
"That was my first time volunteering with kids and where I learned that working with them is my favorite way to give back," she says.
She expanded on this work during her service project at the St. Louis Crisis Nursery, where she was able to spend time with the children who came in, offer them support and listen to them.
"I feel like time is especially something that is so easy to give, and it can make such a big impact on other people's lives," she says. "Being able to put a smile on someone else's face makes me happy, too."
As a board member of the Williams Family Foundation, she is able to give to causes close to her heart, such as therapeutic horse-riding programs. Williams has continued her service work in Richmond as a member of the Kappa Alpha Theta sorority, where she mentors and spends time with children from a local learning center. She also stays busy as the apparel chair for Kappa Alpha Theta and serves as the editor-in-chief for Richmond's chapter of Spoon University, an online media community geared toward the foodies of the future.