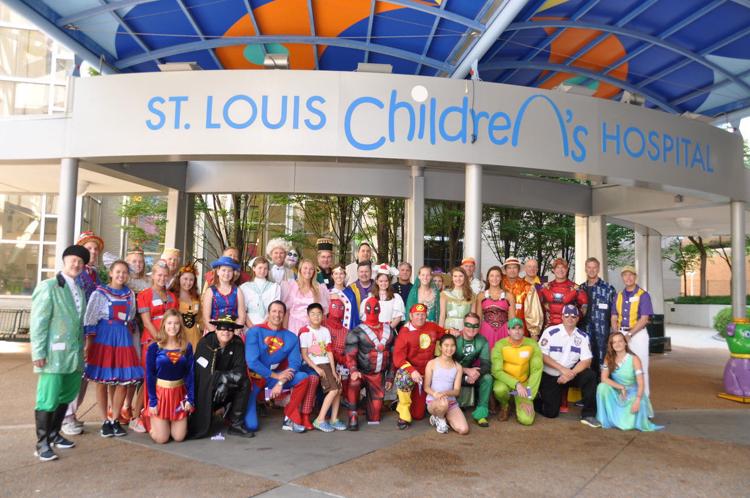 A lavish winter fête, brimming with elegant young maidens bedecked in white gloves and splendid gowns. A jubilant cavalcade of high school marching bands and elaborate floats snaking through downtown St. Louis. A summertime tradition of fireworks and festivities in celebration of America's birthday.
Mention of the Veiled Prophet Organization (VP) likely conjures up images of storied balls, parades and fairs held throughout the city. But there's so much more to this historic, 139-year-old civic group than pageantry.
"To promote and improve St. Louis. That's the original purpose of the VP," stresses Troy Duncan, owner of PK Construction LLC and vice-chair of VP's Community Service Initiative (CSI).
In 2002, the VP launched CSI as a way for the Ball's maids of honor to give back to St. Louis and to learn about the importance of community service. CSI was originally a "dads and daughters project," says Jim Johnson, partner at Johnson Bender Asset Management and CSI chair. About six years ago, however, CSI's mission began to shift and expand. No longer viewed as a niche initiative, CSI now sees entire families participating in its many service projects.
"Leadership has made community service a foremost, front-and-center part of the VP," underscores Duncan. "New members coming in are really excited by that." In 2017 alone, CSI completed 34 projects, benefiting 24 charities and enlisting 750 volunteers. CSI also works consistently with multiple local nonprofits, including Beyond Housing, Brightside St. Louis, Food Outreach and St. Patrick Center, among others.
In addition to these regular volunteer opportunities, CSI has also become more focused on realizing larger legacy projects that focus on children and education. This past year, VP members not only fundraised, but also helped to construct a new outdoor learning center for The Biome School, a STEAM (Science, Technology, Engineering, Art and Mathematics) public charter school in the Central West End.
This project marked the second collaboration between the VP and the Royal Vagabonds, another likeminded civic organization. "We had two long-time organizations that want to see things improve in St. Louis and wanted to spend some time with each other to see what their interests, concerns and focus are," says Johnson of the partnership. The two groups are already in the process of identifying new opportunities to work together throughout the coming year.
In addition, each committee involved in the VP Ball made a commitment to service this year. "What we'd like to see is that community service gets embedded in everything that the VP does," says Johnson. In the spring, the Courtier Committee organized a First Responders Appreciation Day. Through fundraising and generous donations, the committee's members assembled and delivered over 2,000 care packages to St. Louis-area firefighters and police.
This past December, the Queen's Supper and Traffic Committees joined forces with Mission: St. Louis on Affordable Christmas, an annual holiday pop-up shop offering gifts for sale at highly-discounted prices. Besides raising money for the event, members of both committees cooked breakfast for attendees, acted as personal shoppers and wrapped gifts.
For Johnson, the VP's ultimate goal is to make community service an inextricable part of its DNA. "We're all champions of St. Louis and just want to be proud of our city. You'd have to be blind not to recognize that there's a lot of need out there," he declares. "If the VP is going to be around for the next 140 years, it's got to adapt and learn. We've got to step it up."
Veiled Prophet Organization, veiledprophet.org