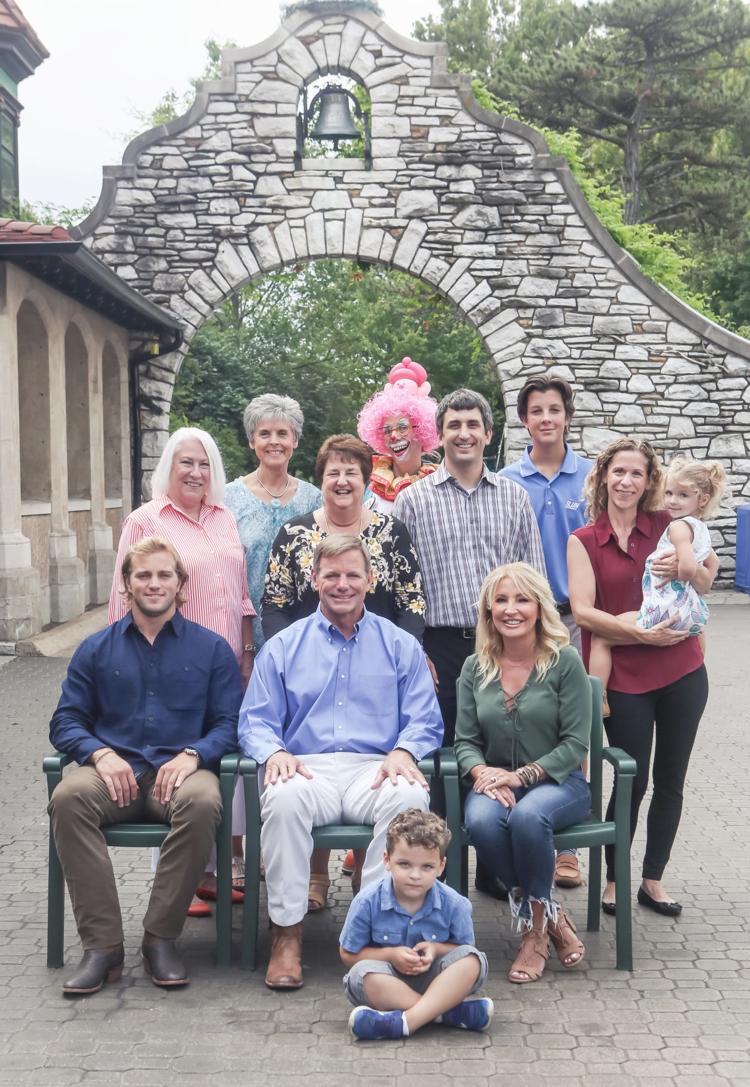 For more than a decade, hundreds have gathered at Grant's Farm in September to celebrate the mission of St. Louis Learning Disabilities Association (St. Louis LDA).
St. Louis LDA is observing 20 years of the annual event and the nonprofit's dedication to enhancing the understanding and acceptance of learning disabilities. On Sept. 30 specifically, supporters and children alike will gather yet again at Grant's Farm for the organization's annual Unlock the Magic of Learning event, where they'll be greeted by stilt-walkers, musicians, face painters and more.
S. Louis LDA CEO Pam Kortum says the event is always family-driven and will feature dinner, live music by Smash Band, live and silent auctions, games and performances by the Muny Kids.
"We started [the event] at The Magic House and had maybe 70 people," Kortum says. "We kept it there for a few years and then moved it to the City Museum. After outgrowing that space, we moved to Grant's Farm and have been here ever since."
In the past few years, upwards of 600 people have attended the fundraiser, which supports the organization's scholarship program.
"It's so heartwarming to see everyone gathering for the same purpose of helping kids who wouldn't normally be able to get the help they need because the parents aren't able to pay the fee," Kortum says. "The more funding, the more we'll be able to help kids in our community."
Kortum says the parents who come to St. Louis LDA for help are often distraught and don't know where else to turn.
"A lot of times, their child is flunking in school or are very young," she says. "They come to us, and we put a whole program together for the child, which can include tutoring, advocacy and training for teachers. It's a large cost factor per child, but we feel like that's the best way to impact their life."
What started as a small group of concerned parents has grown into a group that's been able to help more than 31,000 children, parents and educators in the St. Louis area annually. It's the only organization in the greater St. Louis area that provides a comprehensive range of services to children with learning disabilities and/or attention deficit hyperactivity disorder, learning differences and Asperger's syndrome.
"If you have a child who struggles, please contact us. We're here to help," she says. "We want to reach as many children as we can so we can help them become successful in the classroom."
St. Louis Learning Disabilities Association, 13537 Barrett Parkway Drive, Suite 110, Ballwin, 314-966-3088, ldastl.org