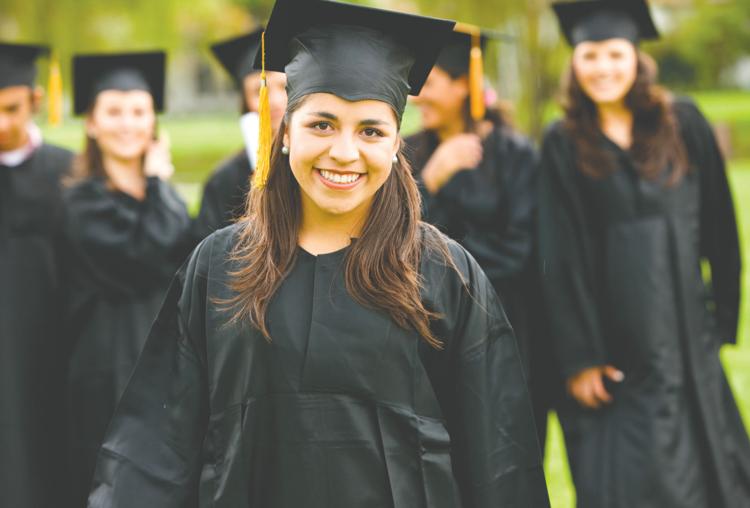 Mission
The Next Step provides financial support for those individuals who are active in recovery from alcohol or chemical dependency and are pursuing academic and/or vocational education. Funds are used to help with tuition and are paid directly to educational institutions. Candidates of all ages, educational interests and educational levels, including advanced and master's degrees, are encouraged to apply.
History
The Next Step was founded in 2005 by several individuals in recovery. Board president Darcy Glidewell says the group started by helping one woman who was participating in a 12-step recovery program. Unfortunately, scholarships and her earnings weren't enough for her to attend college. Friends in recovery stepped in to provide the extra financial support, and the group realized the need for financial support in the recovery community. This eventually led to the formation of The Next Step.
Community impact
Over the past 12 years, The Next Step has been able to award $800,000 in financial support to 465 individuals in recovery. Director of development Sherry LeBlanc says the group was able to award $103,000 to 46 people this year alone.
"We've helped people with their undergraduate, graduate, Ph.D. and vocational degrees over a variety of majors," she says. "They can go [to school] anywhere they'd like, but most of them do choose to stay local."
The organization's annual scholarships average about $2,500, which is paid directly to the educational institution for use during one or two semesters. The group aims to award more than $150,000 in assistance for 2018/2019.
The Next Step hosts two large fundraising events each year: an annual scholarship dinner and a golf tournament. The annual scholarship dinner is coming up, taking place Oct. 7 at the Missouri Athletic Club in downtown St. Louis.
"One of the great things we do is encourage the recipients for the year to come and attend," LeBlanc says. "They help out with registration and preparation, and it's also nice for them to meet the people who are funding them and vice versa."
Glidewell notes that sometimes individuals in recovery have not pursued a college education.
"Everyone's journey to recovery is different," she says. "Quite often, people get to the point where they want to literally take the next step, and education is the next step to them bettering their lives."
She notes that although news outlets commonly cover the deaths, overdoses and stories of people who never get sober, The Next Step can help dissipate these tragedies.
"Continuing education is one of the most successful ways to rise above addiction," she says. "It's why we do what we do. These people are bettering their lives and, in turn, providing better lives for their kids and for the St. Louis community."
What/When/Where
2017 Annual Scholarship Dinner
5:30 p.. Oct. 7 at the Missouri Athletic Club Downtown Clubhouse
Join The Next Step to celebrate the achievements of scholarship recipients and the donors who support their success. Register at thenextstepstl.org.