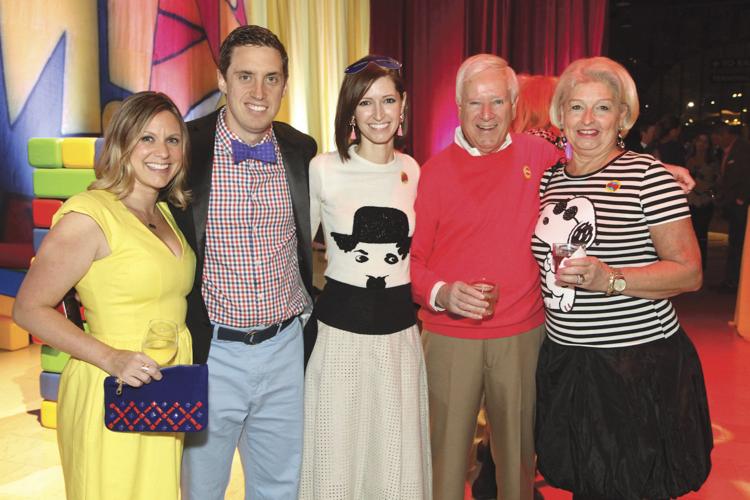 Mission
"Pediatric research helps us [at St. Louis Children's Hospital] pioneer possibilities in the prevention, treatment and care of childhood diseases, like developing personalized medicine, discovering how to edit fatal genetic errors and increasing survival rates for congenital heart and cancer patients," Malcolm Berry, chief development officer, says. "Most importantly, through groundbreaking discovery, we live our mission of doing what's right for kids by giving them every chance to reach their potential." The hospital continues to grow its community of donors, known as the Guardians of Childhood, by reaching out to the community for charitable support.
History
Founded by eight pioneering women, St. Louis Children's Hospital opened in 1879, with a rented house and 15 beds. It was the first children's hospital west of the Mississippi River and is the seventh oldest in the country. Today, the hospital's clinical and community outreach program annually affects more than 250,000 patients.
Community Impact
The hospital doesn't stop short at serving St. Louis families. It serves children across the world as the pediatric teaching hospital at Washington University School of Medicine. Its nationally recognized programs for physician training and research influence the way medicine is practiced worldwide while bringing in top talent, who offer bold and inventive ideas.
Support from the Children's Discovery Institute recently funded a trial to deliver chemotherapy drugs to a child with an inoperable brain tumor, which was done through the barrier protecting the brain from toxins and directly into his tumor. This kind of complex care requires state-of-the-art medical equipment and supplies, as well as specialized individuals who form a child's care team. It also requires facilities and services oriented toward children and their families, who often are going through a traumatic experience and coping with unique psychological and emotional needs.
Advancing care for tomorrow's children is made possible through philanthropy, which covers the cost of programs, services and treatments – especially for those not eligible for reimbursement through insurance companies. It allows St. Louis Children's Hospital to make decisions according not to what makes fiscal sense but to what's right for kids.
On the Board: Retta Leritz Tussey
"I am thrilled to serve as this year's chair of Play Date, a highly fun and unique event that will take attendees back to those memorable summer camp days," Retta Leritz Tussey says. "Perhaps the most exciting element of all is the funds raised will benefit pediatric research through the Children's Discovery Institute. The energy and excitement is something you don't want to miss!"
What/When/Where
St. Louis Children's Hospital Play Date
6:15 p.m. Nov. 18
Four Seasons Hotel St. Louis