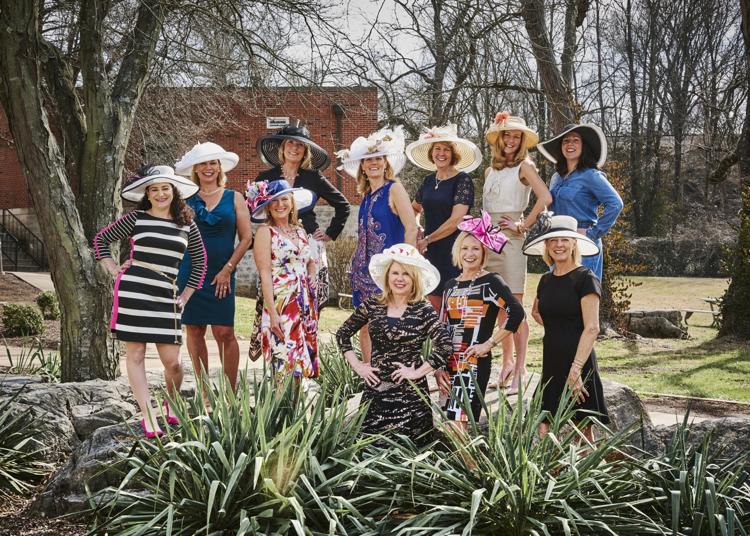 MISSION
Strengthening families one step at a time, Epworth Children & Family Services tackles the many complicated goals one must achieve to live a successful life in today's society. "Epworth Children & Family Services' mission is to help children, youth and families move toward self-sufficiency by focusing on health, housing, education and employment," Michelle Tucker, Epworth CEO describes. That mission is achieved through numerous community initiatives, inspiring a passion to serve throughout the St. Louis area.
HISTORY
"For more than 150 years, Epworth Children & Family Services has been one of Missouri's largest providers of social services for children and families," says Michelle Tucker, Epworth CEO. The Friends of Epworth are a group of dedicated women that have been supporters of Epworth for over 20 years.
COMMUNITY IMPACT
Serving more than 13,000 youth and their families each year, Epworth focuses on prevention and stability for those struggling. "Our programs help children recover from emotional trauma resulting from abuse and neglect," Tucker says. "We help foster kids by preparing them for adulthood independence. We reach out to homeless youth through our Street Outreach program to provide food, clothing and shelter. We also help connect homeless youth with school, family and community support systems to help find accessible, secure housing."
Tucker also shares additional ways the organization remains invested in the community. "In partnership with local school districts, Epworth works with at-risk youth to prevent bullying and violence, develop positive character traits and experience a sense of purpose and pride through community service."
Epworth recognizes and understands what it really takes to be there for a child who feels without choices. The organization reaches out to protect children in more ways than one – and that's where Friends of Epworth comes in. "We go once a month to provide lunch to kids at the drop-in center, who are there to eat or shower or use the computers," says Karen Reese, president of Friends of Epworth. "We have 'guardian angels' who raise funds to provide things for summer camps or winter coats or clothing for prom. We also have 'Seeds of Hope,' where students plant a garden with the help of a master gardener. They then cook with whatever has been grown in the garden."
All of these valuable and important services come at a price, but not for the children and families they benefit. "The agency provides in-home family therapy at no cost to families with identified risk factors for child abuse or neglect. By building parenting skills and knowledge, and working with the clients in their home environment, Epworth keeps families strong and intact. It offers hope and healing to thousands of individuals," Tucker says. Friends of Epworth plans and presents fundraising events, and allocates funds to help with specific client needs."
The need to give back runs deep throughout the organization's network, from its leaders to its staff to its volunteers. Each person seeks to provide a place of safety and renewal to the community's children. "What impresses me most about the work being done by Epworth are our people," said Tucker. "From our passionate employees to the dedicated volunteers and tremendous supporters, each plays a vital role in our success and the impact we have on the youth we serve. They say it takes a village, and I cannot say enough about the outstanding 'village' we have in place, made up of caring and involved members of our community. We are thankful."
WHAT/WHEN/WHERE
Horses & Hats Derby Day May 6, 3 to 6:30 p.m.
The Upper Atrium at the Donald Danforth Plant Science Center
"It's the ultimate Kentucky Derby party. There's a hat contest and mint juleps, a bourbon pull, and a silent auction," Karen Reese, president of Friends of Epworth, describes.
How to purchase tickets:
Visit 110 N. Elm Ave., call 314-961-5718 or go online at events.epworth.org