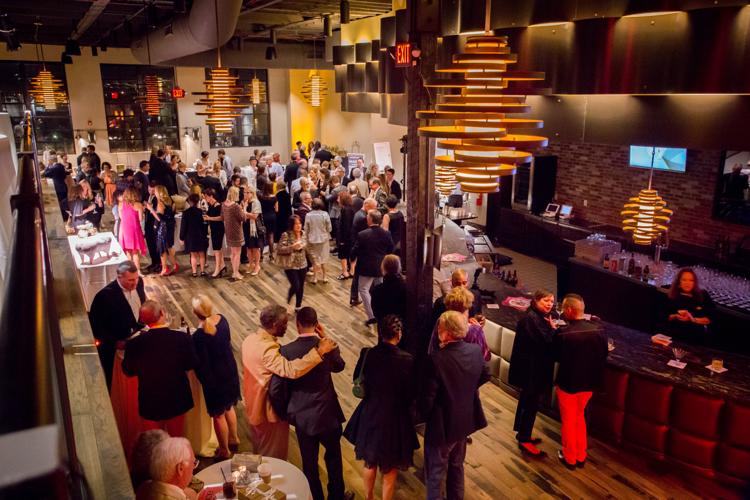 Mission Impact:
Launched as a cooperative gallery in the Central West End in 1964, Craft Alliance Center of Art + Design has grown into a vibrant, multiservice nonprofit arts center with a primary location in the Delmar Loop and a second in the Grand Center Arts District.
Craft Alliance Center of Art + Design is guided by the belief that craft – the making of objects in woods, metals, fibers, glass and clay – is a formative experience that nourishes productivity, creativity and community. Both universal and inclusive, craft vitalizes communities, enriches culture and fuels the economy.
Serving 50,000-plus people each year, the organization is dedicated to empowering people through craft with a varied slate of initiatives. Craft Alliance Center of Art + Design offers educational programs for professional artists, adults, children and families, and offers a need-based scholarship fund. An artists-in-residence program nurtures emerging talent, while school and community outreach programs bring art education to more than 2,000 underserved students annually. Innovative exhibitions draw attention to regional and national artists in craft, as does the Center's gallery shop.
About the Makers Ball:
"Creating community through craft is really about helping our community to be better," declares Peggy Holly, who, along with Sarah Smith, serves as co-chair of this year's Makers Ball. An engineer by trade, Holly began attending classes at Craft Alliance Center of Art + Design more than 20 years ago. In the studio, Holly not only learned how to throw pottery; she also discovered the community, generosity and problem-solving inspired by the studio environment.  
Craft Alliance Center of Art + Design's annual Makers Ball celebrates the power of making in all of its forms. This year's ball will honor Phyllis Weber, one of the organization's key founders. Attendees to this lively event will be treated to a sit-down dinner, live and silent auctions, and artists' demonstrations. Guests "will be intrigued by some very exciting auction items that we've not yet had before," teases Holly. "We have some special surprises coming up." An after-party, "Crafted Confections," will feature live music and stations pairing Bissinger's decadent chocolates with handcrafted spirits from local distilleries and breweries, like Urban Chestnut.
Proceeds from the event will benefit the organization's scholarship fund and community outreach programs, like Crafting-A-Future, a mentoring program that provides education in craft to high school students in the St. Louis metro area.
"What we're doing with our outreach programs is to help create an environment for students to get past barriers, through the power of craft," emphasizes Holly.
Craft Alliance Center of Art + Design Makers Ball
6 to 9 p.m. Sat., March 10
"Crafted Confections" After-party, 9 to 11 p.m. The Caramel Room at Bissinger's
Full Event: $250/$500
"Crafted Confections" only: $45
For more information, call 314-725-1177 or visit craftalliance.org/makersball