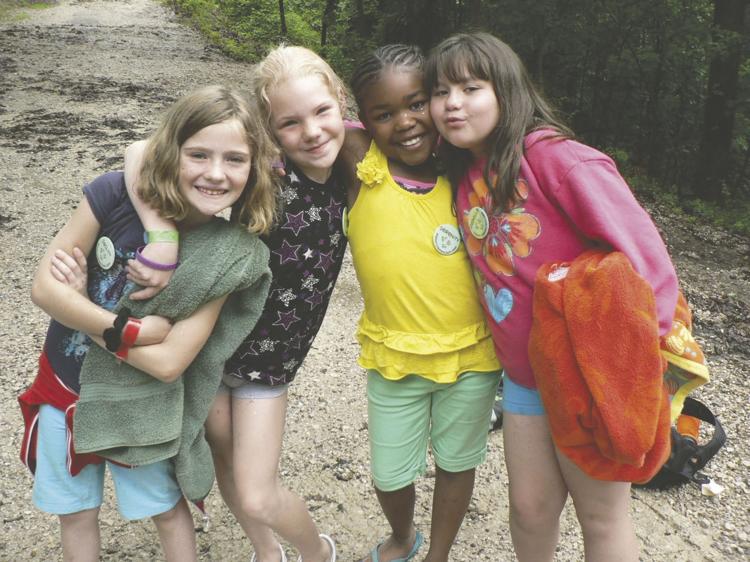 MISSION
Burns Recovered sets out to assist survivors by supporting medical facilities, educating the public and more. "One of the things burn survivors struggle with is getting back to a level where they feel more themselves," executive director Lynn Huelsmann shares. "Our goal is to see every survivor live life to the fullest – without fear, limitation or insecurity."
HISTORY
Formed in 1983 by a group of burn survivors, alongside members of the Mercy Medical Center's burn care team, Burns Recovered sought rehabilitation for survivors at a level more than skin-deep. One of the significant ways the nonprofit organization seeks to heal is by building confidence in young survivors through a camp, where children can feel comfortable in their own skin.
"The woman who started the Burns Recovered camp is a friend of mine," Sheri Sherman, event co-chair of the upcoming More Than a Fashion Show, says. "Her husband was severely burned when their car blew up in their driveway. She developed this camp – and not one child has to pay for it. They get to experience first-time friendships." They don't have to be afraid to go to the public pool." Funds raised through events, such as the upcoming fashion show with Neiman Marcus (see sidebar), go to essentials for campers, scholarships for higher education and adventures throughout the year.
"This year is our 21st camp for youth, ages 6 to 17, who have survived a severe burn injury," executive director Lynn Huelsmann says. "Over 21 years, we've helped more than 1,000 kids. Many of them have moved on to become counselors and stayed engaged in the community."
COMMUNITY IMPACT
Huelsmann explains the most important part of helping survivors to rehabilitate after a severe burn: "The first, and most urgent, need for burn survivors is peer support. Immediately after a burn, survivors are trying to wrap their minds around not just the physical trauma but also the mental challenge. Other survivors go to the burn unit to offer support as co-survivors. This gives an immediate level of hope, showing there is definitely life after injury." Burns Recovered also educates the community on burn prevention.
Every year, the organization teams up with Neiman Marcus at Plaza Frontenac to host a fashion event unlike any other. "Neiman Marcus puts on a world-class fashion show – something you would find in Paris or New York – with campers participating," Sherman shares. "Kids of various ages speak about their camp experiences. People are extremely moved by their words and the truly life-changing effects of the camp. You likely won't see a dry eye in the house."
Kate Duryea, event co-chair, looks forward to a fun evening with friends. "I was drawn to this organization because of the women who organized it and what it does for the children in our community," she says. "People can look forward to a great evening that touches your heart."
Huelsmann believes Neiman Marcus is the perfect partner because the company recognizes beauty both inside and out. "Your external being is your wrapping paper, and as people get to know you, they see the gift underneath," she says. "A medical professional will tell you a burn injury is one of the most difficult, painful things to overcome emotionally, physically and mentally. To overcome these shocking injuries takes courage, bravery and resilience – and we [at Burns Recovered] play a small role in that process, if we can. It is a privilege to serve such incredible people."
WHAT/WHEN/WHERE
5th Anniversary More Than a Fashion Show
Sept. 7 from 5:30 to 8:00 p.m.
Neiman Marcus St. Louis at Plaza Frontenac
Sponsored by:
Bengelina Hospitality Group
Berger, Cohen & Brandt, L.C.
BrickTop's
Destination Pictures
DeZign to Sell
Giovanni's Kitchen
Marvin & Mickey Goldman
J. Hope Enterprises LLC
Ladue News
Chase & Lynn McKeague
Neiman Marcus
David & Annalee Nissenholtz
Northwestern Mutual Wealth Management Company
Nothing Bundt Cakes
Mary & Sandy Pomerantz
Peggy Ross & Pam Toder
Serendipity Homemade Ice Cream
Don & Sheri Sherman
Sweetology
West End Grill & Pub
Wolfson Family Foundation
Zodiac