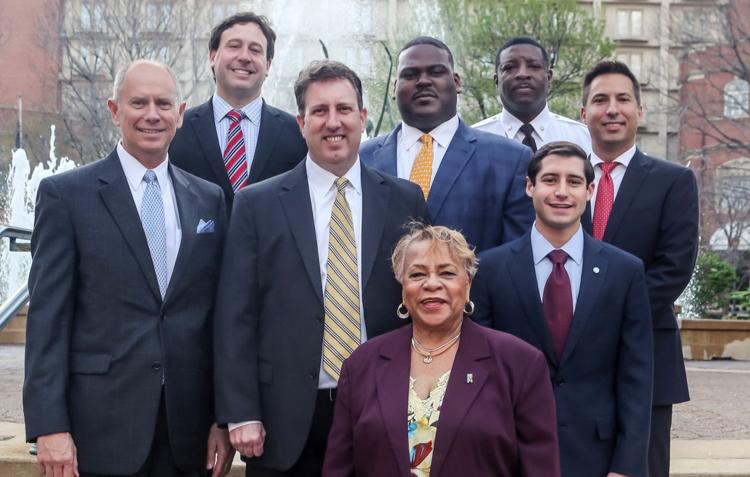 For more than 100 years, the National Association for the Advancement of Colored People (NAACP) has been working toward a goal of ensuring the political, educational, social and economic equality of minority group citizens of the United States and eliminating race prejudice. Aligned with that goal is the theme of this year's NAACP of St. Louis County Freedom Fund Dinner: "Rise Together."
The 81st annual Freedom Fund Dinner will take place on June 22 at The Ritz-Carlton, St. Louis and will honor and celebrate a variety of community leaders who have supported diversity, inclusion, social justice and the advancement of civil rights across Missouri.
This year's dinner will honor former governor Bob Holden, Steven and Holly Cousins, Lodging Hospitality Management, The Links, Incorporated, James "Jimmy" Williams of Estel Foods Inc., Ken Franklin, Laurna Godwin, Jason Hall, Dr. Tina Clark Scott and the Honorable Gina Walsh.
NAACP national board member John Gaskin III says the honorees are regional players who have played "pivotal roles" in a variety of areas, whether it be civil rights, litigation, business or civic duty. He also notes that the funds raised at the yearly dinner are critical to continuing the group's mission.
"These funds allow us to continue the great work we've been doing," he says.
Freedom Fund Dinner chairperson James "Jimmy" Loomis notes that last year's dinner saw record attendance and funds raised.
"We have no doubt that this year will set a new standard for Freedom Fund Dinners across the country," he says.
Loomis has high hopes for the future of the NAACP, both the national and St. Louis County branches.
"Now more than ever, it's important to stand up," he says. "We need organizations like the NAACP who are going to be protectors of civil rights. I couldn't be more proud of this group." Esther Haywood, president of the St. Louis County NAACP, had similar sentiments for the group of people she works with and those being honored at the dinner.
"We are truly grateful and humbled by the historic generosity of our region's business and civic leaders for their support of our dinner each year," she says.
NAACP of St. Louis County, 7605 Natural Bridge Road, Suite 103, St. Louis, 314-330-7410, naacpstlcounty.org