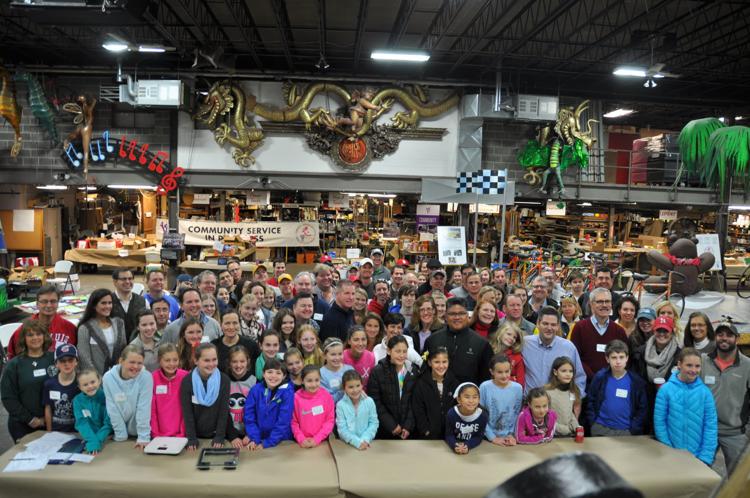 The traditions of the Veiled Prophet (VP) Ball run deep for many St. Louis families. This year, 50 fifth-graders got a close-up look at the ball and its pageantry as a 2018 VP Junior Maid – a program that allows girls and their fathers to participate in VP community service projects at a young age and understand the value of volunteering in the community.
Since its founding in 2008, it has become a popular experience for many who will someday walk themselves, and allows them to see firsthand the VP's dedication to community service. More specifically, the Junior Maids learn through their work with Operation Sunscreen. Weeks before the 2018 VP Ball, this year's class of Junior Maids participated in the VP Community Service Initiative by assembling care packages for troops.
Karen Irwin, founder and president of Operation Sunscreen – Care Packages for the Troops Foundation, says the Junior Maids "have been a joy to work with." On Nov. 17, Junior Maids and their families assembled 1,407 care packages in seven hours at a donated warehouse space.
"This is a very different process from the early years of Operation Sunscreen," Irwin notes. "Prior to the involvement of the Community Service Initiative, the Junior Maids and their families, the care packages were assembled over a two-week period in every room of my home by friends and family."
Irwin developed the concept for Operation Sunscreen in 2007. That year, the Missouri National Guard deployed more than 1,200 soldiers and airmen, she says, adding: "I had the privilege of attending many of the deployment ceremonies with my husband, [retired] Brig. Gen. David Irwin, which created my desire to help in a more tangible way."
Irwin heard about a California organization that sent sunscreen to deployed troops and decided to send every Missouri soldier and airman a care package that included sunscreen, snacks and encouraging letters. "Very quickly, it became obvious that people want to let our military know that they are remembered and appreciated – they just don't know how to make it happen," she says. "I was able to provide the simple vehicle for them to reach out and express their gratitude. That first year we were able to send out a little over 1,000 care packages to our Missouri troops."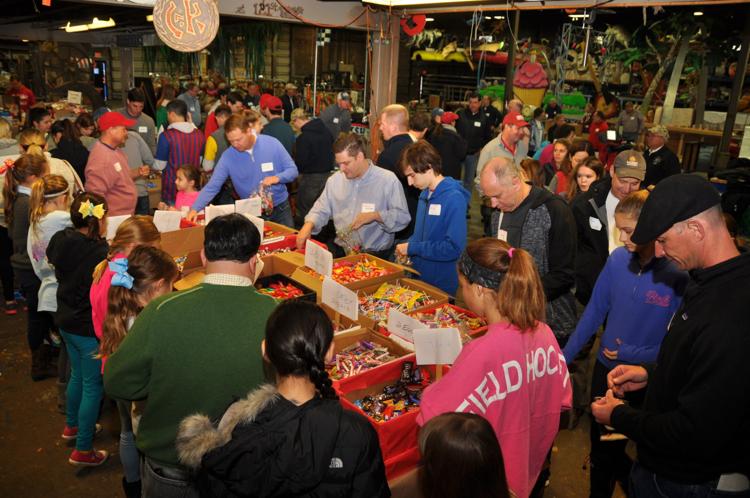 Operation Sunscreen "adopts" deployed Missouri National Guard troops and sends a care package to each of them. Volunteers who each donate $25 to adopt a soldier have their name and address printed on a thank-you note included in the care package.
The organization also educates schoolchildren about the role of the National Guard. Ten years ago, Irwin notes: "We started a Red, White and Blue Day in honor of the National Guard. Currently, between 25 and 35 local schools participate each year by picking a day to learn about our U.S. military, collect items and money to help with the care packages." The students also make cards and write letters to the troops.
"The number of care packages sent each year varies based on the number of Missouri National Guard troops deployed," Irwin says. "Our annual shipments have ranged between 500 and 2,165. Two of the last 11 years, we have been blessed to have all of our Missouri guardsmen home. When this happens, we send care packages to deployed National Guard troops from other states."
Operation Sunscreen began partnering with the VP Junior Maids program four years ago. In 2018, 140 volunteers – Junior Maids and family members – volunteered almost 800 hours on Nov. 11 and 17. "The first Saturday, they helped to sort and count all the Red, White and Blue school donations, which included candy, crackers, granola bars, cookies, drink mixes and pretzels," Irwin says. "The second day, we assembled the care packages and boxed them for shipment."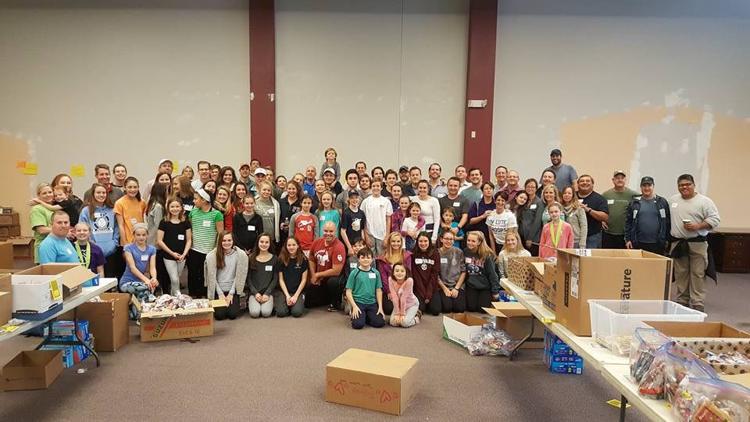 Brothers Parker and Andy Condie helped establish the Junior Maids Program in 2008, when both of their daughters were in fifth grade. "My daughter was presented at the 2017 ball, and I have a niece attending as a 2018 Junior Maid," Parker Condie says. "This is a nice way to capture the interest of fifth-grade girls and experience the elegance of a formal event with their parents. In high school, many of these young ladies will participate in the VP Community Service Initiative."
Irwin notes that not only are the Junior Maids interested, but also they're enthusiastic helpers. "They come ready and willing to help in any way needed, and they have fun while we are working," she says. "My favorite thing is taking our group picture at the beginning of each year. This picture is included in the care package boxes for our troops to see the joy and feel a little bit of the love that was put into assembling their gifts."
Operation Sunscreen, 636-227-1521, operationsunscreenmo.org
The Veiled Prophet, veiledprophet.org