The Veiled Prophet can easily be described as elaborate. From its posh parade to beautiful ball, details abound that make it one of a kind. However, the focus of the ball – generation after generation of local debutants – takes "elaborate" to the next level, as these ladies are focused on bettering not only themselves but also the community and world around them.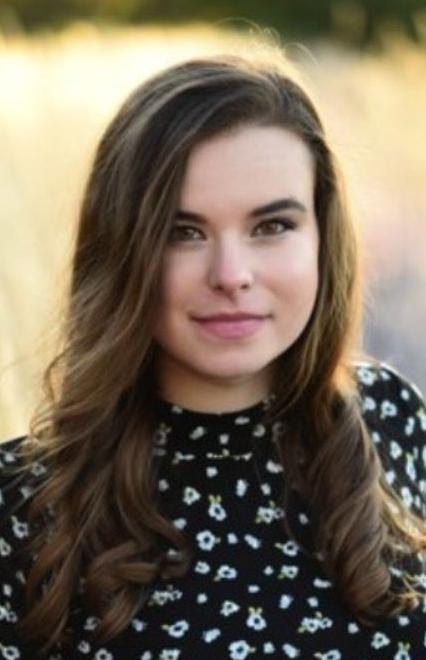 Meredith Wright
Meredith Wright, a graduate of Kirkwood High School, is a busy sophomore at the University of Missouri-Columbia, where she's majoring in German and journalism. "I decided to attend Mizzou because of its top-rated journalism school, as well as being close to home," she says. "I enjoy being able to come home and visit my parents, as my sister lives far from home in New York City."
However, New York City is where Wright hopes to end up herself as a successful journalist. Her emphasis in magazine writing at her university's School of Journalism positions her to work at The New Yorker, The New York Times Magazine or Vogue, all publications Wright admires.
Wright volunteered for a number of organizations in high school, including the Motion for Kids Holiday Party, sponsored by the Bar Association of Metropolitan St. Louis, for thousands of children who are in foster care or who have a parent incarcerated in a Missouri prison; Food Outreach; Link Crew, a high school mentoring program that pairs upperclassmen with freshmen; and Operation Sunscreen, which sends thousands of care packages to soldiers deployed to Iraq, Kosovo, Afghanistan and Kuwait. "I enjoy giving back to my community, especially for people in need," she says.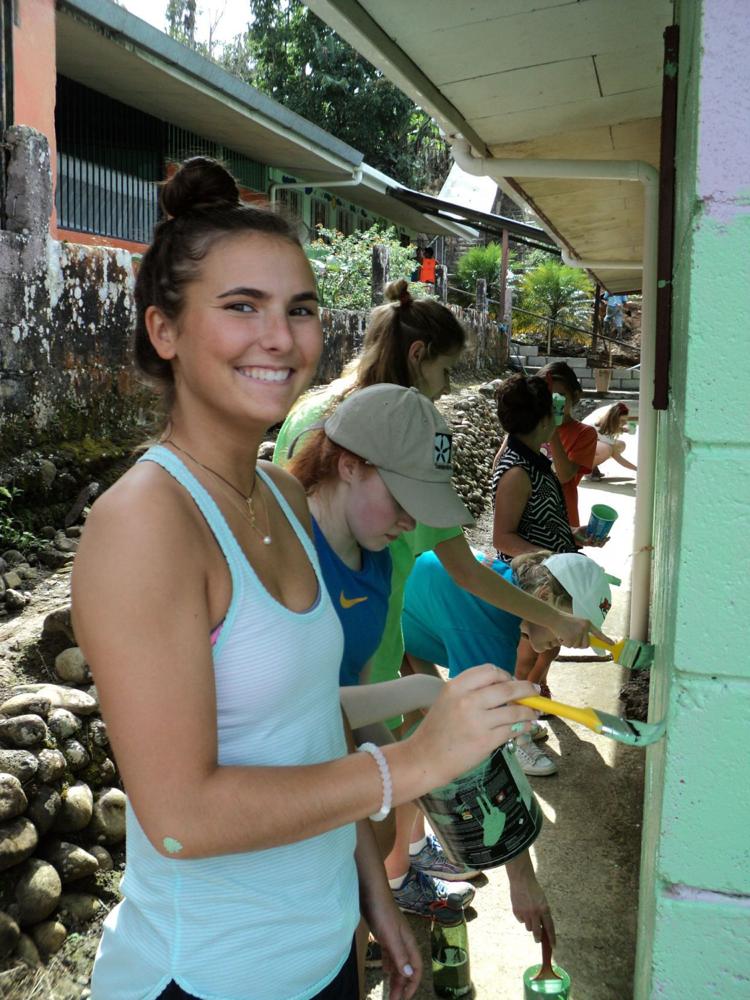 Katherine Spence
As a child, Katherine Spence would accompany her mother to Roosevelt High School in St. Louis, where they delivered birthday cakes each month. "My mom's motto was 'Today you were born to be who you are, and we want to celebrate you being exactly who you are because we all love you and support you,'" she says. "This stuck to me because I believe no matter where you come from, you are put on this earth for a reason."
That early influence helped shape Spence's future commitment to volunteering, and as a sophomore at the University of Missouri-Columbia, majoring in special education, Spence continues to make time for community service activities. She volunteers for the Boys & Girls Clubs of America and also participates through her sorority, Chi Omega, in supporting Make-A-Wish.
She remembers one recent Make-A-Wish child that she helped raise money for: "We had a huge blackboard outside of Speaker's Circle [on her university's campus] where everyone walks to class that read, 'Why we love Colton.' We decided that we wanted not only Chi Omega support for Colton but the Mizzou community's as a whole. At the end of the week, we filled the whole board with inspiring messages such as 'Get well soon!' and 'Mizzou loves you, Colton.'"
After her debut, Spence is excited about spending next semester studying at City, University of London.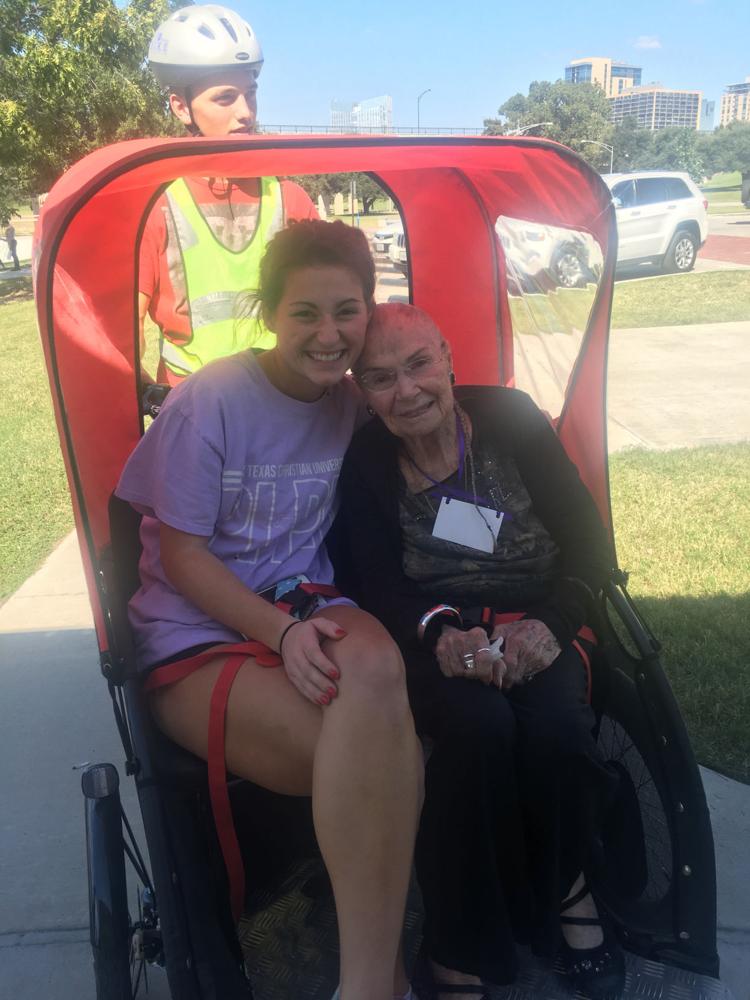 Grace Colbert
A graduate of Parkway West High School, Grace Colbert is studying nursing at Texas Christian University (TCU) in Fort Worth. "As soon as I stepped on TCU's campus, I knew it was the place for me," she says. "I love the school spirit, the athletics and the size of the school. Furthermore, they have direct-entry admission to their nursing program that I was accepted into when I applied to the school."
Colbert volunteers with her sorority's philanthropy, Read > Lead > Achieve, a childhood literacy program. "Once a week, we travel to a local grade school to read one-on-one with students, promoting the importance of lifelong reading skills," she says. "As an extension of Read > Lead > Achieve, I created a program where TCU students could donate gently used or unused school supplies. We raised close to $400 worth of school supplies."
Colbert also participates in Cycling Without Age, a program she learned about through her sociology class that helps senior citizens safely cycle. Colbert enjoys chatting with the residents of a Fort Worth nursing home while safely riding a motorized bike alongside them.
"This has been especially important to me because this past summer I lost my grandma, with whom I was very close," Colbert says. "Some of the residents do not have family who can visit or call often. One of my favorite people, named Miss Emma, tells me that she looks forward to riding with me every week. I really appreciate cycling and spending time with these lovely seniors."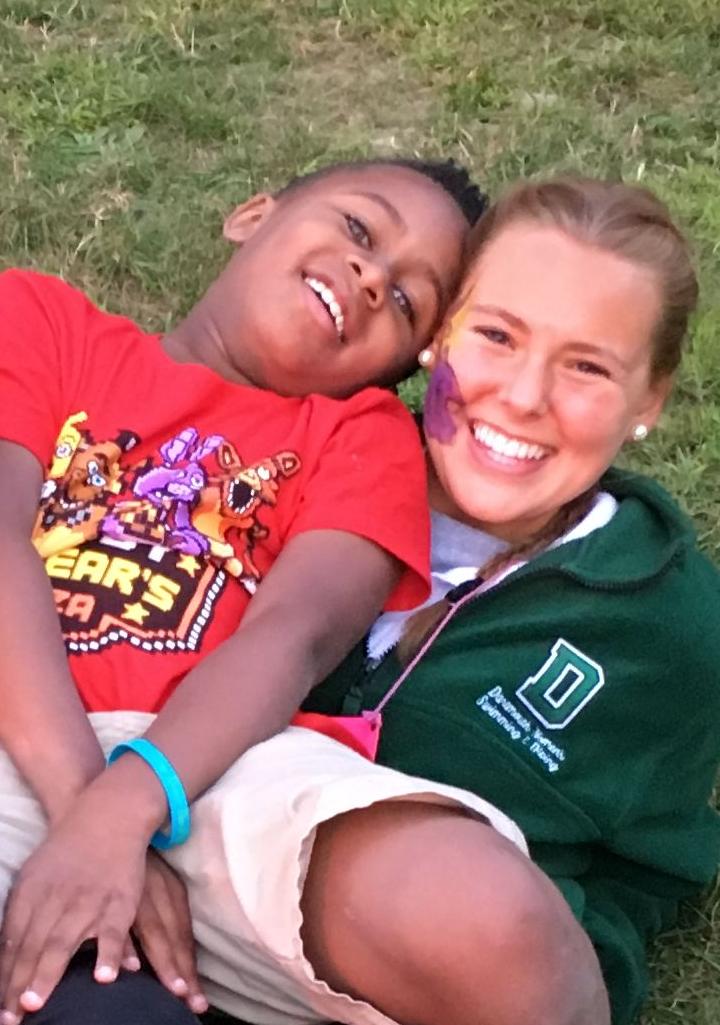 Sarah Finlay
After graduating from Mary Institute and St. Louis Country Day School, Sarah Finlay sought a balance of academics and athletics in college. She chose Hanover, New Hampshire's Dartmouth College, where she majors in psychology and competes on the women's swimming and diving team.
Swimming is more than just a sport to Finlay, whose father died from cancer when she was a freshman in high school. "I started when I was only 4 years old," she says. "My dad was also a swimmer in college, so I aspired to be just like him when I was younger. He would help me with my strokes and my race strategy, and when he passed away, it was really hard for me to continue on with my career without having him by my side. However, whenever I jump in the pool now, I always think of him and know that he is with me."
Finlay's loss also influenced her volunteer work. "After having lost my dad, I feel that it's really important for me to give back to the cancer community and share my experiences in order to make it easier for others, which is why I am so passionate about Camp Kesem," a program for children who have a parent with cancer, she says.
Her passion for swimming led Finlay to the Disabled Athletes Sports Association, an organization specializing in therapeutic sports and fitness opportunities for people with disabilities. Finlay continues to teach swimming through the Dartmouth Swim School and WaterWorks program.