Next month, 10 inspiring women will be honored as the 2016 Women of Achievement. The awards "recognize and honor the achievement of women who, through their volunteer efforts, have demonstrated their dedication and commitment to improving the quality of life in the St. Louis community," according to the website of the organization of the same name.
Here, Ladue News profiles each honoree and cites the volunteer segment in which she's being honored.
Maimuna Baig : Community Health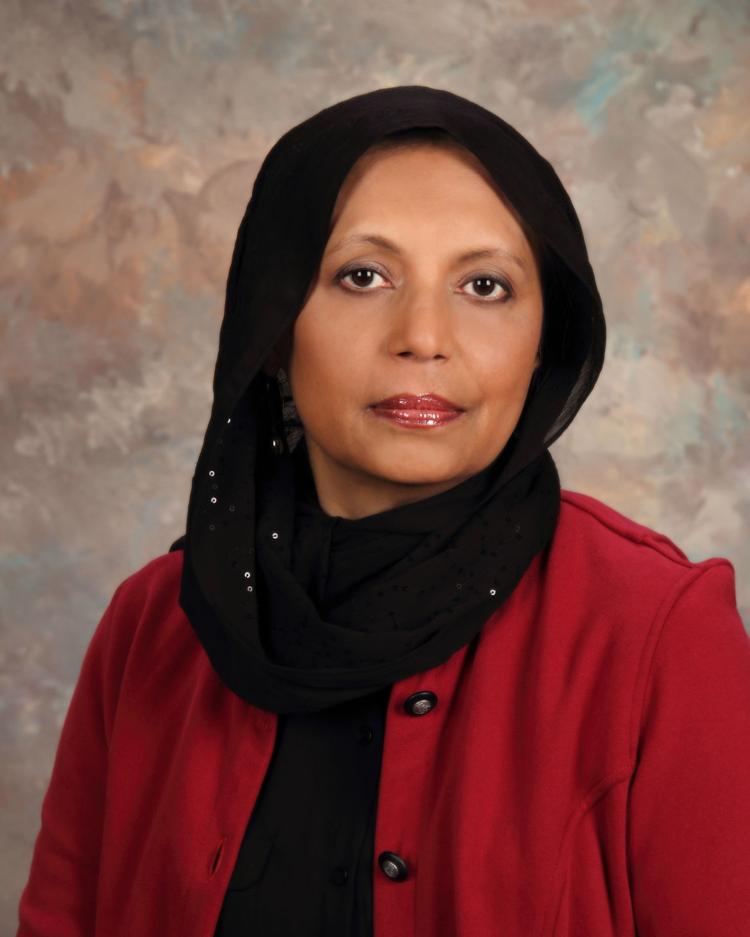 "Primary care should be a right, not a privilege," says Dr. Maimuna Baig, a physician specializing in internal medicine in Lake St. Louis. To help make her conviction a fact for at least some people in the area who lack health insurance and the means to afford out-of-pocket care but earn too much to qualify for Medicaid, Baig rallied colleagues and resources to establish two free clinics: Crossroads Clinic in Lake St. Louis and West County Clinic.
"I almost feel guilty about this honor because these clinics wouldn't exist without all the physicians and other medical professionals who volunteer there and the support of local health systems and hospitals that provide imaging and lab services," she says.
Despite her humility, Baig is the one who sought out Volunteers in Medicine (VIM), a national organization designed to support the establishment of free health clinics. Working with the VIM model, in 2009, she first set up the Crossroads Clinic, which serves more than 1,000 patients per year, providing primary care and chronic-disease management, as well as free or low-cost medications. The West County Clinic, which opened in 2010, has flourished with the support of the Daar-ul-Islam congregation, serving more than 1,200 patients per year.
"These clinics are sustainable because – and only because – of the dedicated teams of volunteers who selflessly donate their time and talents to give back to their communities," she says. "And it's a rewarding experience for those who do. Every one of the volunteers will tell you that it's an honor to serve [his or her] communities and that the rewards [he or she] experiences through giving back far exceed any investment of time, energy or expertise."
Carol Beeman : Community Welfare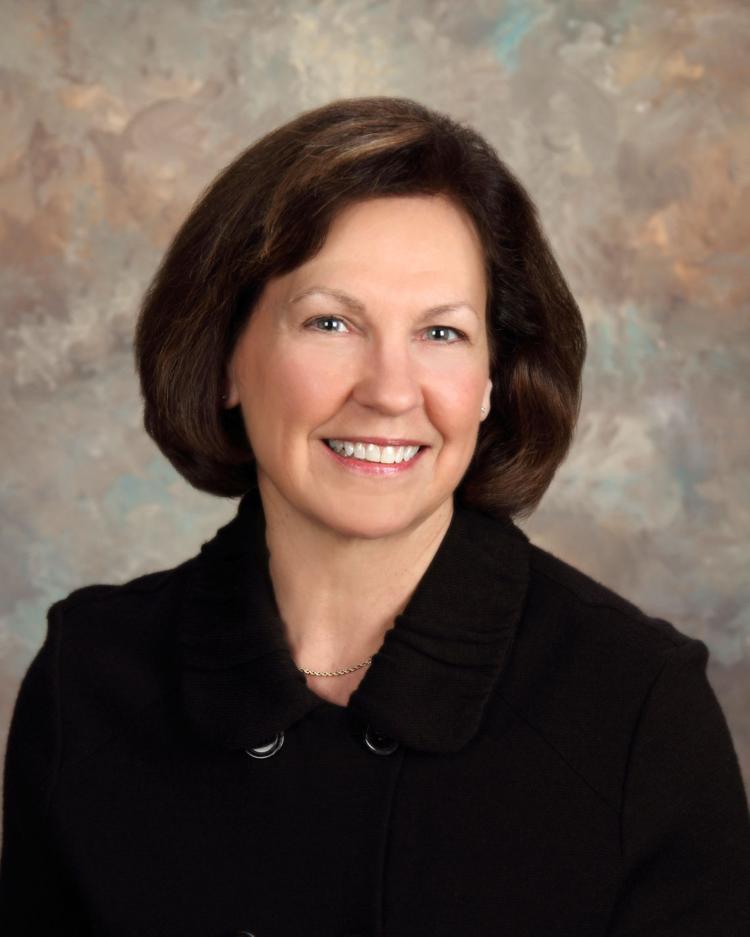 Carol Beeman wanted only to involve herself in "meaningful things" after retiring from SBC Communications (now AT&T) in Texas. "To me, that meant something that would help others in a tangible way and would require a substantial effort or challenge," she explains. She managed to find not just one opportunity, but several that fulfilled her desire.
In 2002, Beeman began volunteering with Court Appointed Special Advocates (CASA), now called CASA of Southwestern Illinois, speaking in court on behalf of abused and neglected children. "I typically advocated for very young children, some of whom had serious medical issues," she says. "It is a heavy responsibility when you are in the courtroom and the judge asks for your findings and recommendations. You realize what you say can impact this child's entire life." Beeman has served as a CASA board member since 2007. Today, the organization covers St. Clair, Monroe and Madison countries in Illinois and serves around 500 children.
Five years ago, Beeman established the Community Meals program at Faith Lutheran Church in O'Fallon, Illinois, which provides free weekly meals to those in need. "We have seen people come for our free meals for all types of reasons," she says. "A few are homeless and have found a warm, welcoming place to go for relief. Some have been lonely, and we've seen them bloom before our eyes."
She has worked to provide adequate housing both as a Habitat for Humanity volunteer and as a coordinator of disaster-recovery trips to Biloxi, Mississippi, in the wake of 2005's Hurricane Katrina. "We all saw the TV coverage and couldn't believe our eyes, but the reality was even worse when you were physically there," she says. "When you went once, you simply had to go back again." And she did – a dozen more times.
Beeman also serves as a Stephen Leader at her church, providing confidential support for those experiencing difficulties; sings with the Masterworks Chorale and the Faith Lutheran choir; and loves spending time with her family.
Ronnie Brockman : Youth Enrichment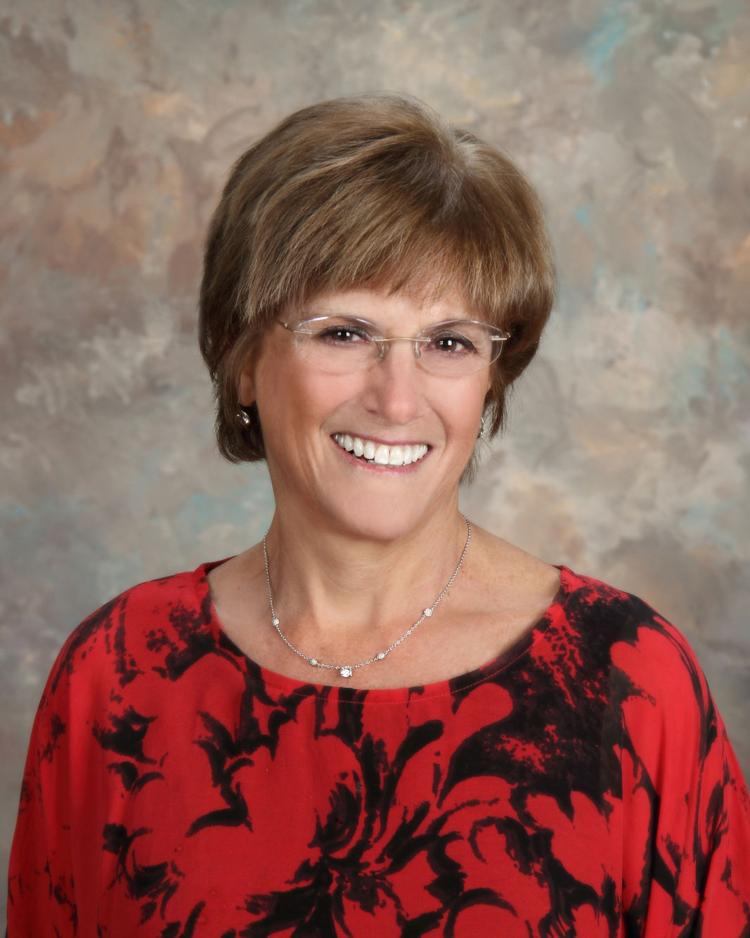 When Ronnie Brockman's husband, Allen, chaired the St. Louis Metro Dream Factory, an organization that grants dreams to critically and chronically ill children, he was moved by a child who just wanted to go to summer camp. At the time, in the mid-1980s, Ronnie Brockman directed youth activities for the Midwest Council Region of the Union of Reform Judaism, as well as the North American Federation of Temple Youth for the Missouri Valley Federation of Temple Youth. "That's what I did for a living then," Brockman says. "I did retreats and camp programs and leadership training." Her husband knew she was the perfect person to create a camp for local kids with cancer and blood-related disorders.
Collaborating with Children's Hospital, the American Cancer Society and the Dream Factory, the Brockmans established Camp Rainbow in June 1988. The first camp was a one-week sleepover for 28 children. Since then, Camp Rainbow Foundation has created five different camping experiences for children living with cancer or blood-related diseases, as well as survivors. To date, the foundation has served more than 5,020 children.
"This is not a sad place," Brockman says. "People who visit are amazed at how much joy and laughter there is at camp." Throughout the years, she notes, medical advances have allowed an increasing number of children with cancer or blood-related illnesses to survive and thrive. "In fact, almost half our camp counselors and many of our staff are cancer survivors themselves," she adds.
In addition to her continued commitment to Camp Rainbow, Brockman remains involved in a number of other volunteer roles in the local and Jewish community.
Etta Daniels : Historic Preservation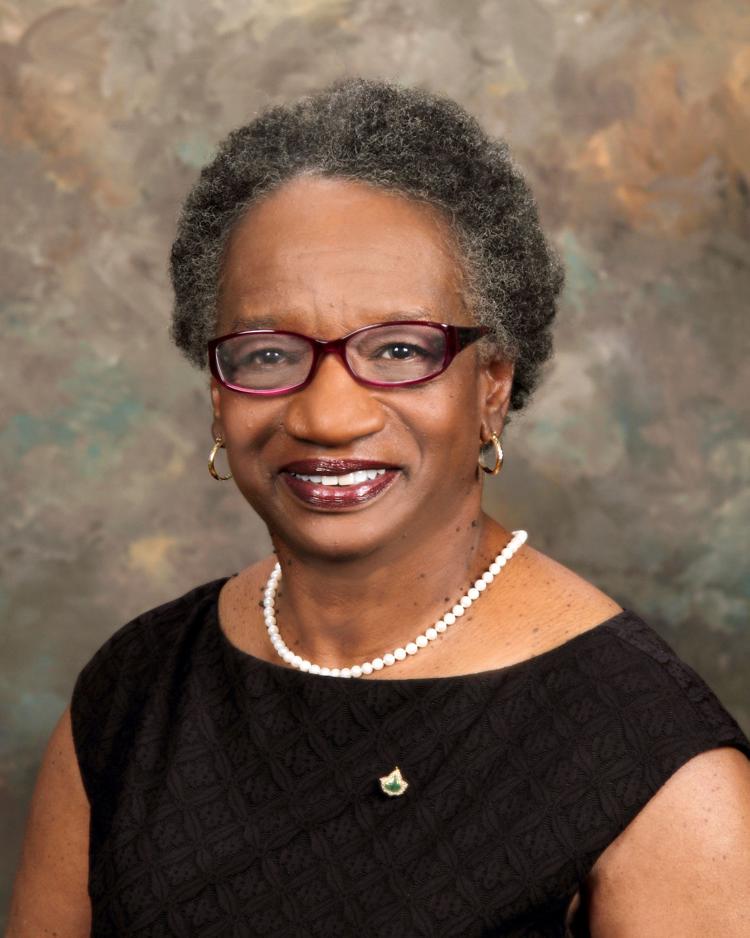 On 32 acres of grassy land bordered by Rosebud and St. Louis avenues, more than 50,000 African-American St. Louisans from 1874 to 1993 found their final resting place. Greenwood Cemetery is a piece of St. Louis history, and Etta Daniels is determined to preserve it.
After spending more than 20 years away from her hometown, Daniels returned to St. Louis and sought out her own history. "I wanted to find my great-grandmother's grave, and I couldn't even find it, the cemetery was such a mess," she says. She called on friends also interested in personal and local history and formed the basis for the Greenwood Cemetery Preservation Association. "We thought it would take a couple of years to whip things into shape – that was 16 years ago," she says.
During that time, volunteers have worked to beautify and maintain the grounds while researching many of the individuals buried there – a notable group of St. Louis' early black leaders. It's gratifying knowing who and where those people are, Daniels says, and being able to tell local school groups the stories of the "Buffalo Soldiers" (the congressionally established first peacetime all-black regiments in the regular U.S. Army), St. Louis' first black physician, a Korean prisoner of war, military veterans, early jazz and blues musicians, and Dred Scott's wife, Harriet Robinson Scott.
"We can't afford to lose this," Daniels says. "I just keep on going with my work and hope this place leaves a legacy about who we are and what we've done for St. Louis."
Lynn Hamilton : Older Adult Services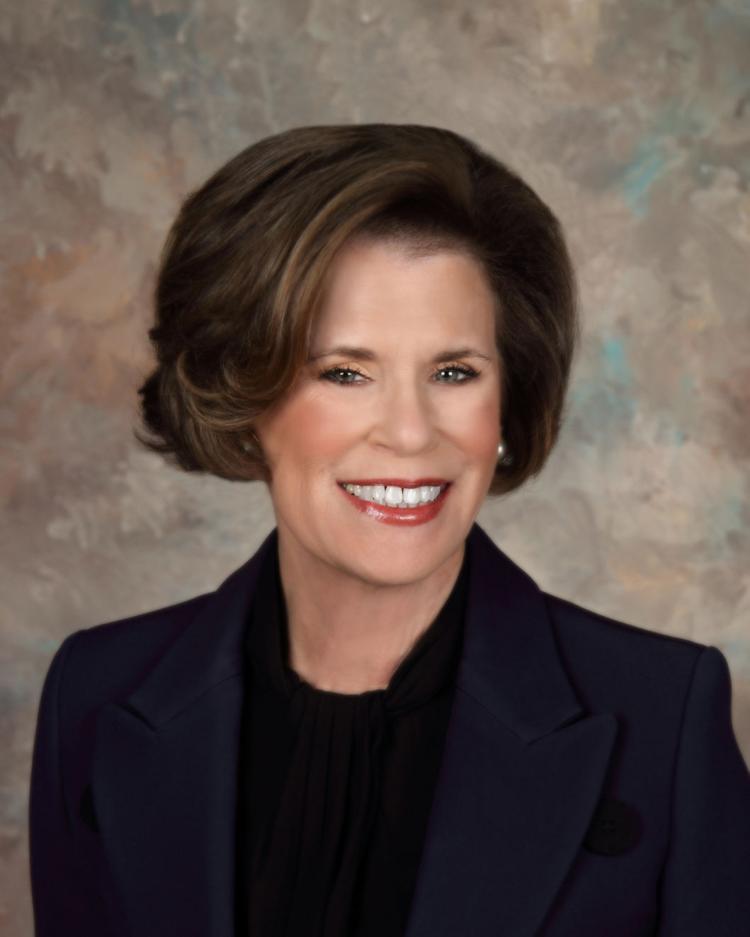 Creativity has always been at the center of Lynn Friedman Hamilton's work. Whether running the Brentwood Gallery in the 1980s or developing sweet treats at her other business, The Chocolate Lady, she knows the joy of making art part of life.
In the 1970s and '80s, Hamilton also worked with older adults in the St. Louis Housing Authority buildings, leading exercise and social programs to help enhance their day-to-day experience. Her current work as executive director of Maturity and Its Muse brings those interests – arts and the elderly – together to promote positive, productive aging through the arts.
"In about 2009, I had a yearning to become active again in the St. Louis art community, and many of the artists who I knew and had worked with were themselves getting older," she says. "I wanted to celebrate their unwavering commitment to making art regardless of age and knew they could be role models for creative aging."
Maturity and Its Muse has brought film, visual arts, poetry, crafts and more to older adults, emphasizing ways to enhance the lives of those with Alzheimer's disease or other forms of dementia. All activities are free, and many are presented in conjunction with other local organizations such as OASIS, the St. Louis Kemper Art Museum at Washington University, the Missouri Botanical Garden, the St. Louis County Library, Alzheimer's Association and several others.
Carol Swartout Klein : Civic Responsibility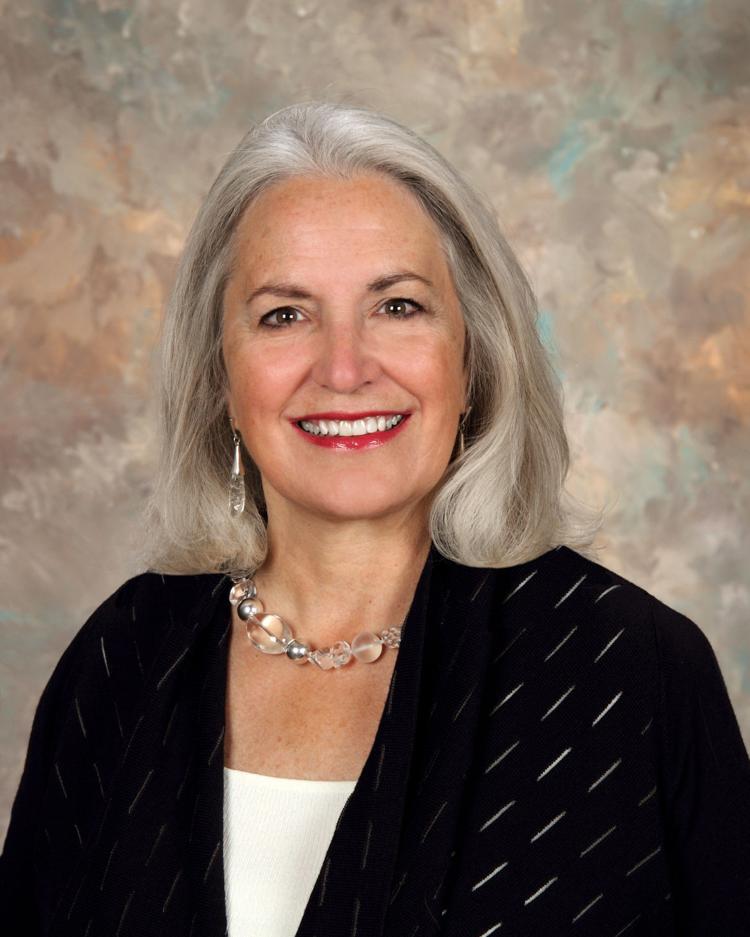 When it comes to her volunteer work, Carol Swartout Klein has a broad range of interests and passions. But the common thread running through her efforts is "making connections and to shine as bright a light as possible on the positive aspects of our community, including moments and organizations that are making a true difference in people's lives."
With that in mind, she says, she has placed her time and attention "on the one hand on preserving and celebrating our natural resources through Great Rivers Greenway and Forest Park Forever. And on the other hand, I have put effort into nurturing our human resources through supporting education at organizations like COCA and Neighborhood Houses and encouraging our entrepreneurial ecosystem with Arch Grants."
A native of Ferguson, Klein says she literally stumbled on the Painting for Peace effort, which she calls "the first of many important steps our community has taken toward healing our real divides." With a background in journalism, Klein realized the importance of capturing not only an amazing story, but also the powerful artwork that was created as the community tried to process and move forward from a very difficult time.
"I think the spontaneous volunteer outpouring in Painting for Peace showed in a brief moment that when we reach across the lines that divide us, transformational things can happen," she says. "I personally saw how the hundreds of volunteers creating almost 300 paintings in the Painting for Peace effort gave hope to a community in shock and how the painters, businesses and residents came together to support one another. My hope is that Ferguson can not only become a better place for all of its citizens, but [also] that as a larger community, we can recognize what hurts any of us hurts all of us, and likewise what helps any of us helps all of us."
Marlys Schuh : Women's Health
As a surgical oncologist specializing in breast cancer, Dr. Marlys Schuh knows how crucial it is for breast cancer patients to receive prompt, thorough treatment. "In my practice, the need became apparent because there are women who needed breast cancer care and just didn't have the resources for it, so that's how Gateway to Hope got started."
In 2005, responding to this obvious need, Schuh and Dr. David Caplin created Gateway to Hope (GTH), which seeks to secure comprehensive care and provide basic financial assistance for individuals in need who are diagnosed with or at high risk for developing breast cancer. Initially, a network of more than 165 physicians and other partners donated care and services with the goal of assisting one patient per month. Last year, GTH served 227 patients.
"As we've evolved and expanded, we now not only have a community of volunteering professionals, services and goods, but we [also] are able to do an insurance premium plan where we can actually help some women with their insurance premiums," she says. The program also can assist patients with transportation or other needs.
Schuh retired from practice in February, and although she will no longer be performing surgery, she says her extra free time will allow her to stay active with GTH and continue supporting breast cancer patients.
Annie Seal : Health Advocacy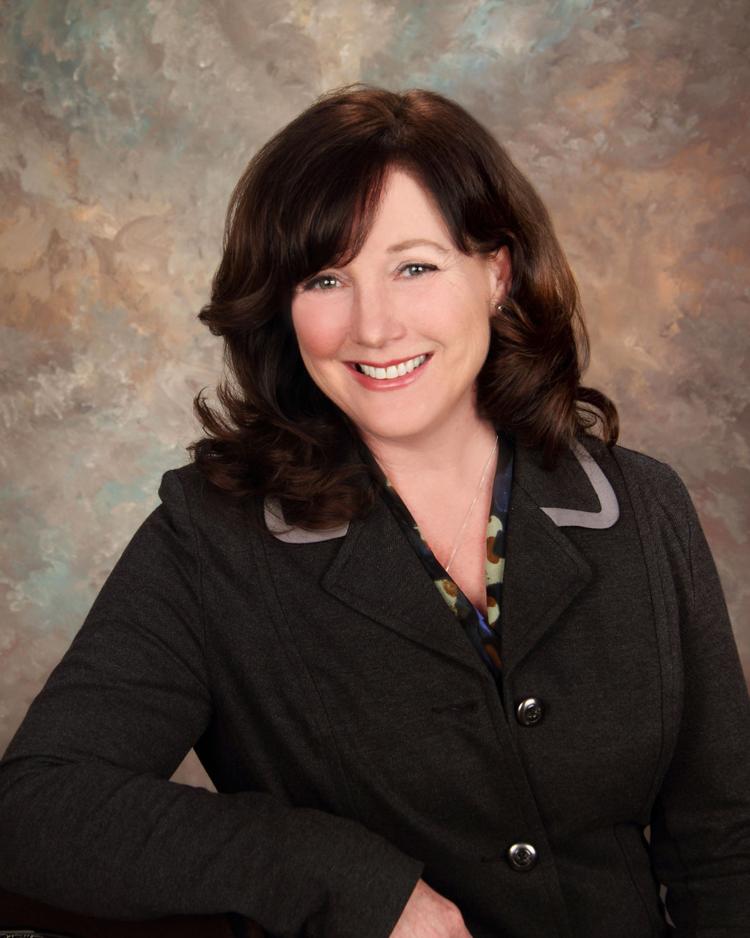 Annie Seal didn't set out to be an advocate. But when her daughter developed an eating disorder and went through recovery, Seal decided to speak out and destigmatize the topic through awareness, education and legislation. "My hope is that someday we can interact with eating disorders just as we do any other illness," she says.
As board president of the Missouri Eating Disorders Association and chairwoman of the Missouri Eating Disorders Council, Seal works with legislators, health professionals and others to share information about causes, treatments and support.
"Volunteering to help those suffering from this devastating, terrible mental illness has been incredibly gratifying," Seal says, "particularly since the secrecy, stigma and myths surrounding this illness keep it hidden and even contribute to its pervasiveness. This is a very difficult illness for people to talk about. It's devastating for all involved."
One of the initiatives Seal worked toward was passage of Missouri Senate Bill 145, which goes into effect in January 2017 and requires insurance companies to provide proper diagnosis and treatment for eating disorders. Seal also presents Real Skinny, a program aimed at middle and high school students designed to emphasize that eating disorders are a mental illness and to reinforce healthy body image.
Kathryn Winter : Volunteer Leadership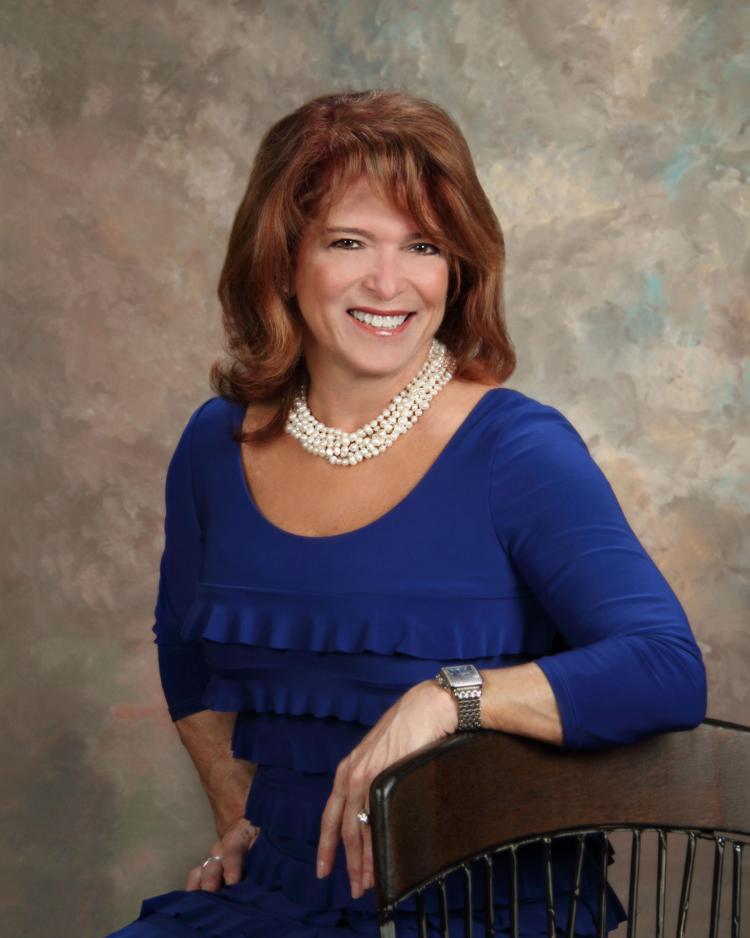 Kathryn Winter has two passions: helping people with special needs and supporting the visual and performing arts. Through her many volunteer activities, she finds ways to put her passions to use in the service of others. In the process, she often ends up helping lead organizational programs or fundraising efforts as a board member or committee chairwoman.
Her passion for serving those with special needs led her to St. Louis Arc, a nonprofit organization that provides support and services to adults and children with intellectual and developmental disabilities and their families. She first served as chairwoman of its finance committee, helping to raise more than $5 million for a new building and new programs, and became board chair in 2011.
Another example of Winter's proactive efforts to help others is her work with Doorways, an interfaith nonprofit organization that provides housing and supportive services to improve quality of life and health outcomes for people affected by HIV and AIDS. She co-chaired Doorways for three years, raising more than $1 million for the organization.
Her passion for the arts also is evident in her fundraising work for the Big Muddy Dance Co., where she also is a board member, as well as for Dance St. Louis, Stray Dog Theatre and Circus Flora.
When asked what the Women of Achievement award means to her, Winter replies, "I am so honored to be part of the collective group of women who continue, on a daily basis, to make inroads in our community at so many levels."
Patricia Wolff : Humanitarian Concerns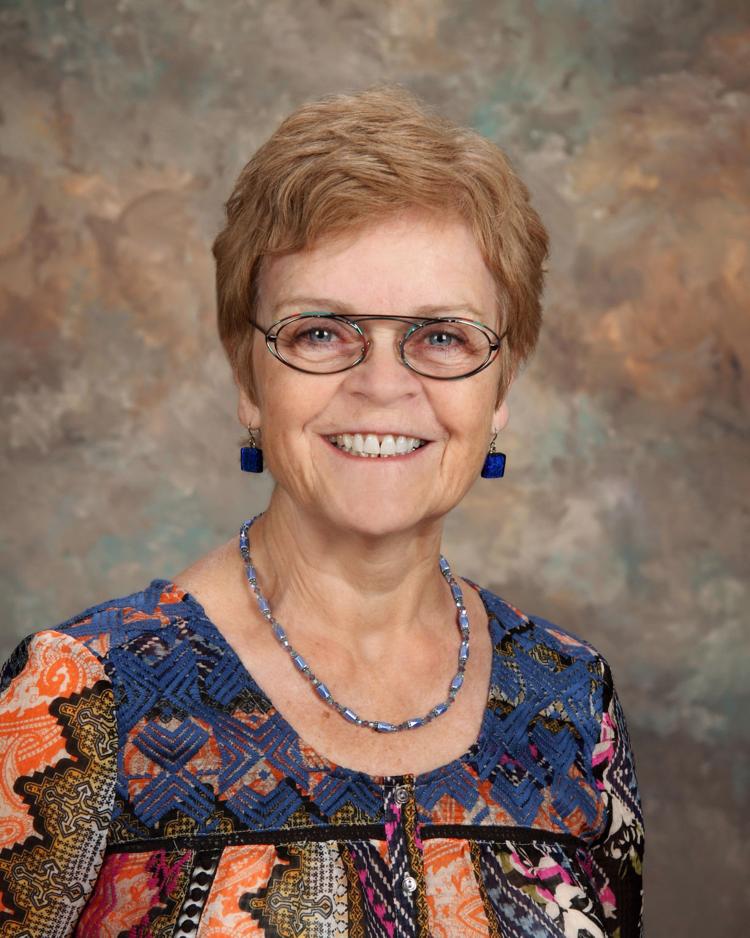 A pediatrician and former volunteer for a number of local youth-health organizations, Dr. Patricia Wolff first traveled to Haiti in 1988 as part of a mission team known as the Haiti Project. She returned periodically for 15 years, noticing the ongoing problems caused by malnutrition. In 2001, she went to the African nation of Malawi to observe her colleague Dr. Mark Manary, a pioneer in "ready-to-use therapeutic food" (RUTF). The basis of RUTF is "high-energy, lipid-based spreads" like enriched peanut butter.
Wolff returned to Haiti, where, using a manual peanut grinder, she began providing RUTF to 10 children a month. To expand her efforts, she founded Meds and Food for Kids and received a Rotary International grant to fund production of 100 kilos of Medika Mamba, a form of RUTF produced in Haiti, using Haitian workers and, whenever possible, Haitian raw materials. The 100 kilos a month treated 10 children in the same time period.
To date, Meds and Food for Kids estimates it has saved more than 185,400 malnourished children and exports its products to nine other nations. Wolff divides her time between St. Louis and Haiti.
The 2016 Women of Achievement luncheon will be at 11:45 a.m., Tuesday, May 10, in the St. Louis Ballroom of The Ritz-Carlton, St. Louis. Tickets cost $60 per person. Go to woastl.org/luncheon-reservations to reserve your seat.