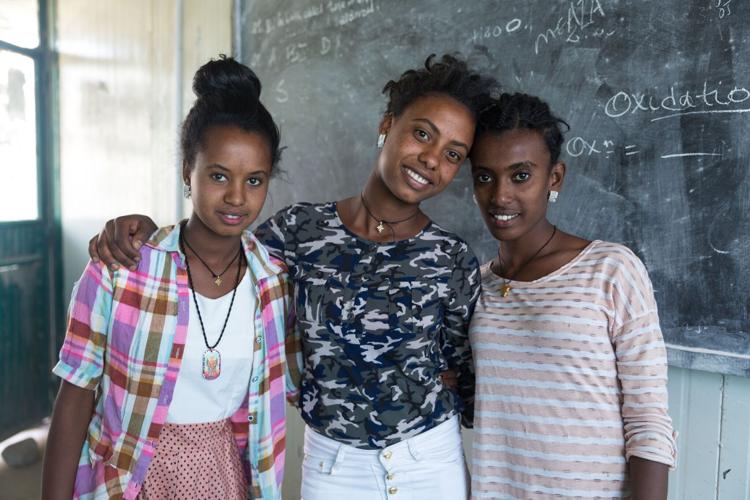 When Dr. Lewis Wall visited Ethiopia for the first time in 1995, he focused on treating women in the nation's capital, Addis Ababa, who had childbirth injuries. That experience began a long interest in and relationship with women's health care in this country of more than 105 million people, many of whom live in poverty and without access to modern household and community sanitation.
Along with his wife, Helen, Wall – a professor of medical anthropology, sociocultural anthropology, and obstetrics and gynecology at Washington University in St. Louis – made subsequent visits to the nation, working with the College of Health Sciences at Mekelle University, about 486 miles north of Addis Ababa. Among the cultural differences they noticed was that menstruation is a taboo subject, rarely discussed publicly or privately. As a result, for the average girl there, entering puberty and experiencing her first period often proves a terrifying, confusing and humiliating event.
In 2014, the couple became familiar with the work and story of Freweini Mebrahtu, founder of Mariam Seba Sanitary Products Factory. Mebrahtu, a native of Ethiopia, earned a degree in chemical engineering from Prairie View A&M University in Texas before returning to Mekelle to open the factory in 2009. She now employs about 50 local women, and the factory manufactures approximately 600,000 environmentally friendly, washable sanitary pads each year. The pads are made from locally available cotton with a waterproof outer layer and cost 85 percent less than disposable sanitary pads. The factory, named for Mebrahtu's daughter, produces $4 kits that contain four pads, which last from 12 to 18 months, and two pairs of underwear.
"We were incredibly inspired by Freweini and her work," Helen Wall says. "The challenge of menstrual hygiene in Ethiopia stood out as a problem that could be solved even though it involves complexities of culture, stigma and lack of education."
The Walls created a three-way partnership in 2014 that became Dignity Period, a nonprofit organization that purchases sanitary pad kits from the Mariam Seba factory and works with Mekelle University, under whose auspices and administrative structure they carry out work on the ground, conducting research and distributing pads to schools along with educational materials to help young people understand their bodies. Lewis Wall serves as president of Dignity Period's board of directors; Helen Wall, as the secretary and treasurer.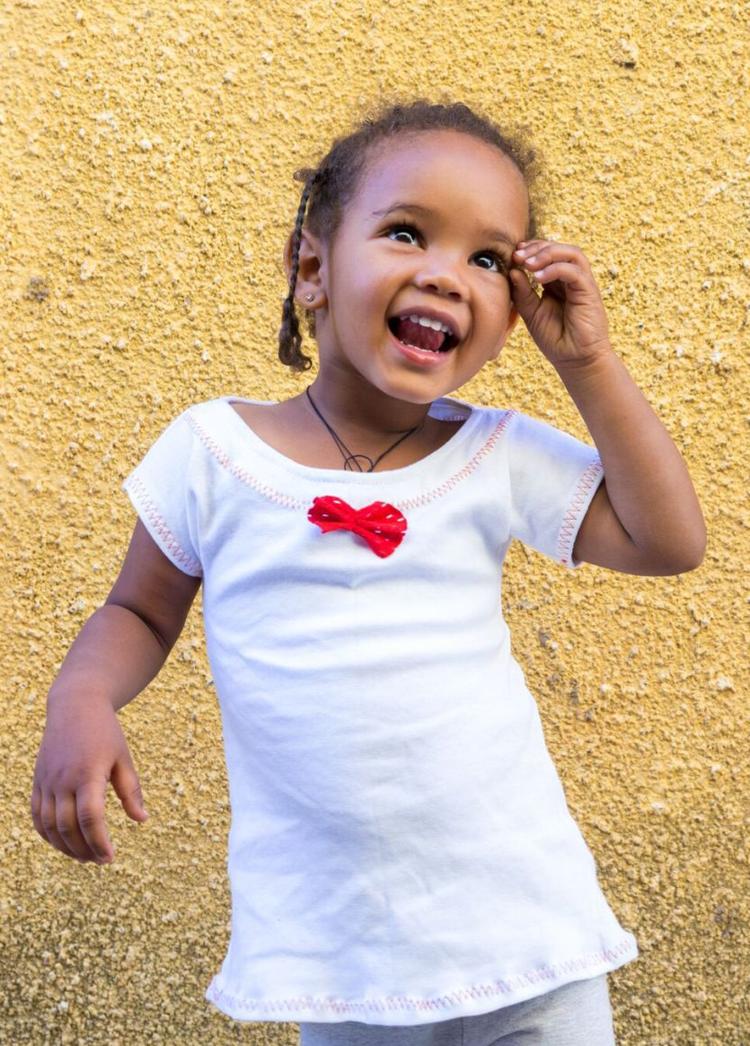 With lack of access to proper hygiene products and embarrassment or fear related to their menstrual period, many Ethiopian girls simply stay home from school while menstruating. "[Shewaye Belay, Ethiopian operations manager] just presented work at the American Public Health Association meeting in Atlanta [in early November], documenting our success with a pilot project in 15 schools, both urban and rural, involving over 8,500 students," Lewis Wall says. "We were able to show that an educational intervention about menstruation coupled with the distribution of reusable menstrual pads resulted in a 24 percent decrease in school absences among girls, compared to boys, as the result of the intervention. We're in the process of submitting the paper that details this research."
Dignity Period provides 10- to 14-year-old Ethiopian girls and boys with an educational guide titled Growth and Changes by Marni Sommer, an associate professor of sociomedical sciences at New York's Columbia University, who studies gender, health and education for children transitioning to adulthood in sub-Saharan Africa and Southeast Asia. The colorful booklet explains the changes young people experience during puberty. "Rather than reinvent the wheel, we verified the accuracy of the booklet's content and had the Tigrigna version [a local Ethiopian language] reviewed by native speakers," Lewis Wall says. Helen Wall adds that the materials "debunk myths and crush stigma."
In addition to the booklets, reusable hygienic pads are purchased from the Mariam Seba factory using Dignity Period funds, and project staff at Mekelle University, led by Shewaye Belay Tessema, distributes them to schools throughout the region. "We have now distributed pads in every district in Tigray [a northern Ethiopian region] and eventually hope to reach every school that needs these supplies," Helen Wall says.
The Walls are enthusiastic about Dignity Period's progress and prospects. "This partnership is making remarkable progress," Helen Wall says. "For example, in 2017, we provided menstrual-hygiene education in 100 schools, reaching more than 40,000 boys and girls in the Tigray region. That's more students than we reached in the previous two years combined."
Looking ahead, she notes that Dignity Period plans to expand into the northeastern Afar region of Ethiopia, where the population is largely nomadic, which creates challenges to accessing educational, health and social services.
"We have developed a three-year plan to reach 67,000 students in Afar with much-needed menstrual-hygiene education and products," she says. "We need help from donors to make our bold expansion plans a reality. We're being supported in this effort by a grant from Ethiopiaid, a British charity with branches in Australia and other countries, but this grant won't cover all of our costs. We need additional donations to make this expansion happen."
Gifts of all sizes are welcome at Dignity Period. To donate and to learn more about its work, visit dignityperiod.org.