Around Town Calendar: November
Where To Go What To Do?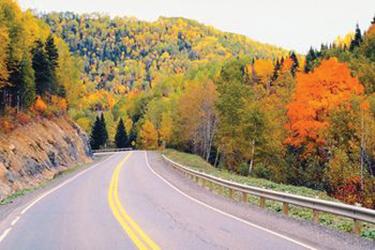 Around Town Calendar: November
Fall Foliage Drives…AUGUST A. BUSCH MEMORIAL CONSERVATION AREA Located off Hwy. D in St. Charles, this nearly 7,000-acre nature preserve offers a scenic driving tour with multiple opportunities to hike along the way. You can also picnic, bike, rent boats, hunt or fish. Open 4 a.m. to 10 p.m.; 636-441-4554. AUGUSTA, MO. Upon exiting I-64, a beautiful drive to Augusta through Defiance follows on State Hwy. 94. For a nice route beginning in Augusta, head north on 94 to the Daniel Boone Home, or cut off just before the Daniel Boone home on Schluersburg Road to make a loop. Augusta Chamber of Commerce: 636-228-4406. GREAT RIVER ROAD Follow part of this scenic route along the Mississippi River north through Illinois to Alton and Grafton, where you can enjoy exceptional fall colors and a view of the Illinois River from the bluffs of the 8,000-acre Pere Marquette State Park. Or head south on the Missouri side through Herculaneum and Perryville to Cape Girardeau. For information, visit www.experiencemississippiriver.com; for information on the Illinois route: www.greatriversbyway.com; Cape Girardeau Convention and Visitors Bureau: www.capegirardeaucvb.org STE. GENEVIEVE, MO. To tour the scenic wine country around Ste. Genevieve, head south on US-32 to Hwy. B, following the 'Route du Vin.' (see www.saintegenevieve.org/routeduvin.htm). Ste. Genevieve Interpretive Center: 66 S. Main St., 573-883-7097.