Around Town Calendar: November
Where To Go What To Do?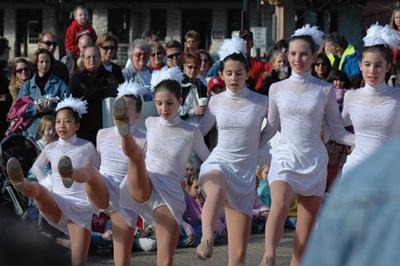 Around Town Calendar: November
HOLIDAY WALKS…11/22 DOWNTOWN KIRKWOOD'S HOLIDAY WALK Downtown shops and restaurants hold sales and specials, Santa and Mrs. Claus make a visit and the holiday trolley offers free rides from 10 a.m. to 5 p.m. Free. 11/23 HOLIDAY CHAMPAGNE STROLL Shop the boutiques and antiques shops on Clayton Road from Brentwood Boulevard to Hanley Road from noon to 5 p.m. for unique gift ideas, refreshments and special activities. 11/24-1/5 HISTORIC BELLEVILLE'S 19TH ANNUAL GINGERBREAD WALK Take a walk down East Main Street, where dozens of prize-winning, edible gingerbread creations are displayed in shop windows, reminiscent of the days when Belleville looked like a quaint German village with 'gingerbread' architecture. Free. 11/28-12/30 U.S. BANK WILD LIGHTS Stroll through the zoo's holiday wonderland with animated light displays, including splashing penguins and bullfrogs croaking 'Jingle Bells' from 5:30 to 8:30 p.m. See the lights on Fridays, Saturdays and Sundays until Dec. 14 and nightly afterward. $5, $4 for members. 12/6 ST. LOUIS HISTORIC HOLIDAY CANDLELIGHT TOUR The Eugene Field House, Campbell House Museum, DeMenil Mansion, Sam Cupples House, Scott Joplin House and the Old Courthouse are showcased during this holiday tour from 3 to 8 p.m. $20 in advance or $25, children under age 13 $5 in advance or $10; 421-4689.