Around Town Calendar January
Where To Go What To Do?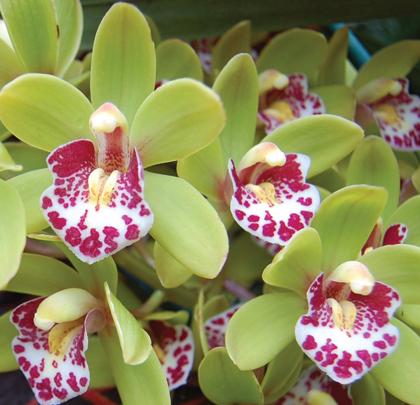 Around Town Calendar January
Dreaming of Spring…'HENRY'S GARDEN' ORCHID SHOW The Missouri Botanical Garden hosts its 91st annual orchid show Jan. 31 through March 15. More than 800 orchids will fill the Orthwein Floral Display Hall, decorated in Victorian style with a three-tiered fountain, wrought-iron lamp posts, urns and benches. $3 in addition to Garden admission; 577-9400 or mobot.org. THE JEWEL BOX Get a taste of spring while viewing the permanent floral displays under the 55-foot cantilevered glass walls. $1; 531-0080. 'HOT HOT HOT' The Sophia M. Sachs Butterfly House hosts a Family Fun Weekend Jan. 24 and 25 from 11 a.m. to 2 p.m. See hundreds of butterflies in a lush landscape of tropical plants, waterfalls and pools while your kids play games and make crafts. Activities included in Butterfly House admission; 636-530-0076 or butterflyhouse.org. SOULARD FARMER'S MARKET No matter how cold, the 230-year-old Soulard Farmer's Market, 730 Carroll St., is open Wednesdays through Saturdays, and most of the stalls are inside the Grand Hall. 622-4180.