Around Town Calendar: February
Where To Go What To Do?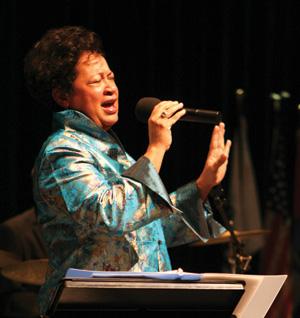 Around Town Calendar: February
BLACK HISTORY MONTH…2/8 CELEBRATE THE GOSPEL Vocalist Mardra Thomas performs a special program at 3 p.m. in the Shoenberg Theater at the Missouri Botanical Garden. Free with Garden admission; 577-9400 or mobot.org. 2/12-15 FESTIVAL OF AFRICAN AND AFRICAN-AMERICAN MUSIC Hear internationally acclaimed performers and local artists and attend discussions with African heritage scholars in a four-day event celebrating composers and artists of African descent. $55 students or $100 adults; 289-4052. See fesaam.org for times and locations. 2/19 & 20 GALLERY TALK: AFRICAN- AMERICAN ART & ARTISTS Join Danielle Burns, Saint Louis Art Museum's Romare Bearden fellow, for a discussion on African American art in the museum's collection. Free; meet at the information center. 11 a.m. Feb. 19 and 6 p.m. Feb. 20. 2/22 BLUE NOTE RECORDS 7OTH ANNIVERSARY TOUR To celebrate the jazz label, an all-star band featuring Ravi Coltrane, Nicholas Payton, Steve Wilson, Peter Bernstein, Bill Charlap, Peter Washington and Lewis Nash performs at The Sheldon Concert Hall at 7:30 p.m. $40; jazzstl.org or 289-4034. 2/26 — 3/1 E. DESMOND LEE AFRICA WORLD DOCUMENTARY FILM FESTIVAL The Missouri History Museum screens films addressing a broad range of topics related to Africa, including post-war healing in Rwanda and Liberia, minority comedians, the struggle of refugees, the roles of women, Vodou and the search for family history. Purchase tickets and find a schedule at mohistory.org.