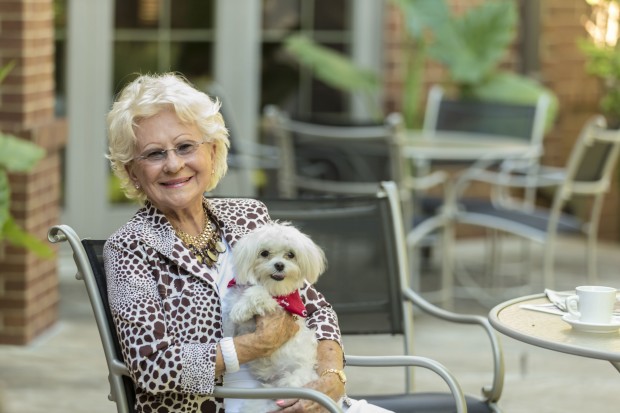 Friendship Village 1
ENJOYING SOME R-AND-R. Friendship Village-Chesterfield residents--and their pets--thrive in flowering gardens and outdoor courtyards during sunny summer days. Here, Marilynn Booher and her dog relax in the shade.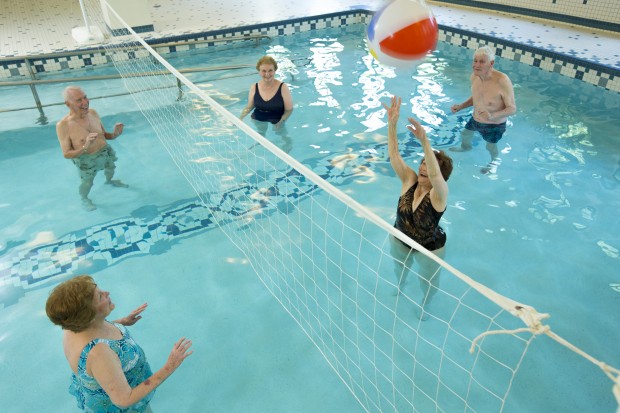 Friendship Village 2
STAYING COOL. Friendship Village residents have fun while also getting some exercise during a water volleyball game.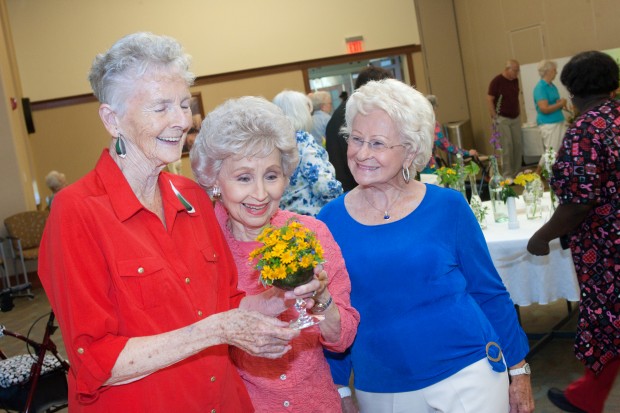 Friendship Village 3
GROWING FLOWERS--AND FRIENDSHIPS. LaVerne Brueggeman (left) admires her first-place entry at the 2013 Friendship Village Chesterfield Flowers Spring to Life Show with fellow residents Billie Greif and Marilynn Booher.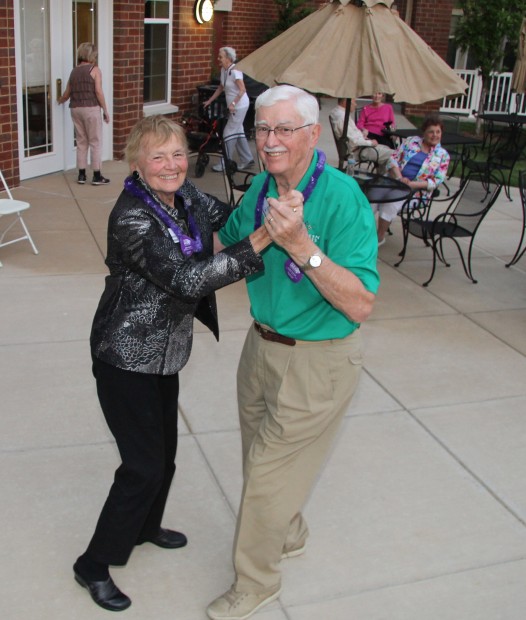 Aberdeen Heights 1
DANCING THE NIGHT AWAY. Residents Donna Jepsen and Ted Randolph dance on the patio at Aberdeen Heights' sunset cocktail hour.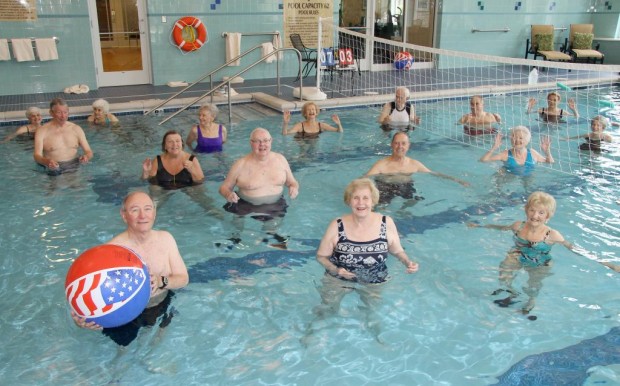 Aberdeen Heights 2
COOLING DOWN. The Aberdeen Heights Tartans water volleyball team enjoys spending time in the pool during the hot summer days.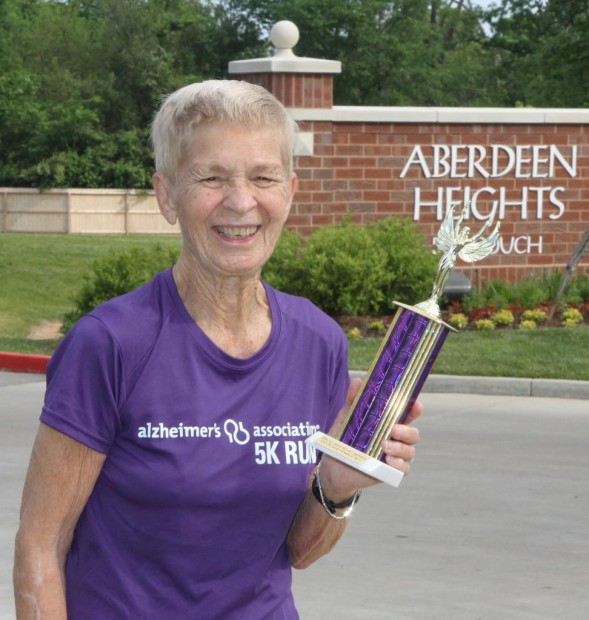 Aberdeen Heights 3
AVID RUNNER. Aberdeen Heights resident Dottie Gray has competed in 5Ks, marathons and everything in-between. Her most recent accomplishment was a win in the Senior Olympics.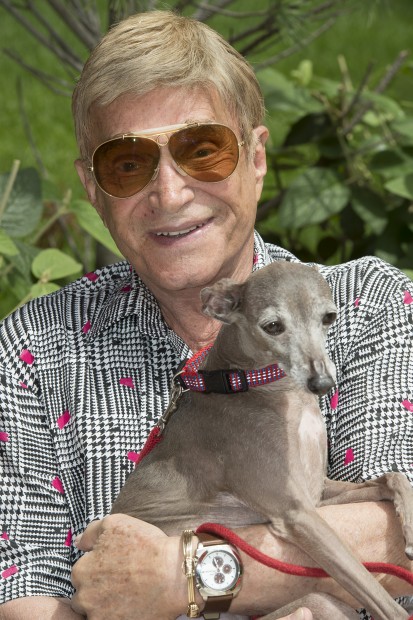 The Gatesworth 1
MAN'S BEST FRIEND. A highlight of the summer at The Gatesworth is its Pooch Parade, an annual showcase for dogs who call One McKnight Place home. Resident Jack Brandt spent some quality time with his Italian greyhound, Oscar, at the 'red carpet' event.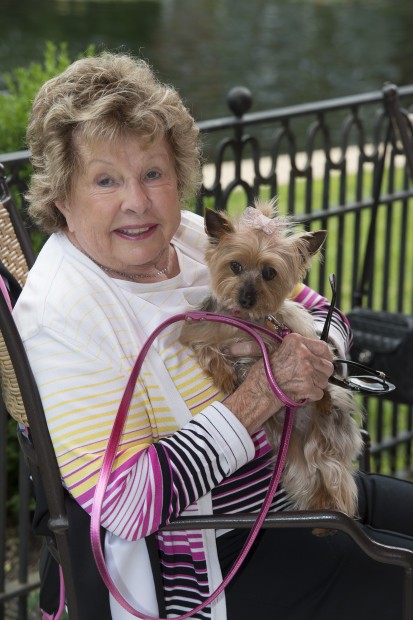 The Gatesworth 2
Shirley Ernst cuddles her Yorkie, Kiki, at The Gatesworth's Pooch Parade.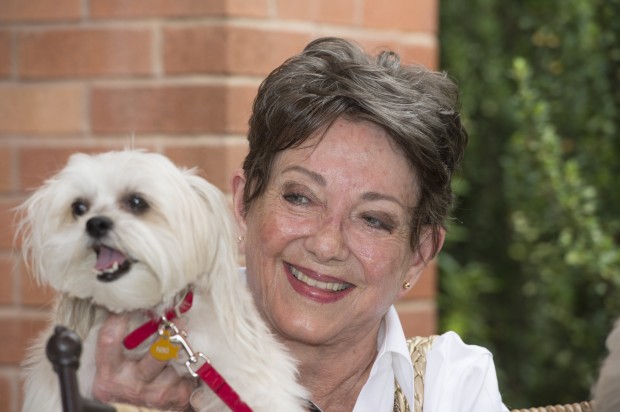 The Gatesworth 3
Donna Ward and her dog, Nikki, enjoy The Gatesworth's Pooch Parade.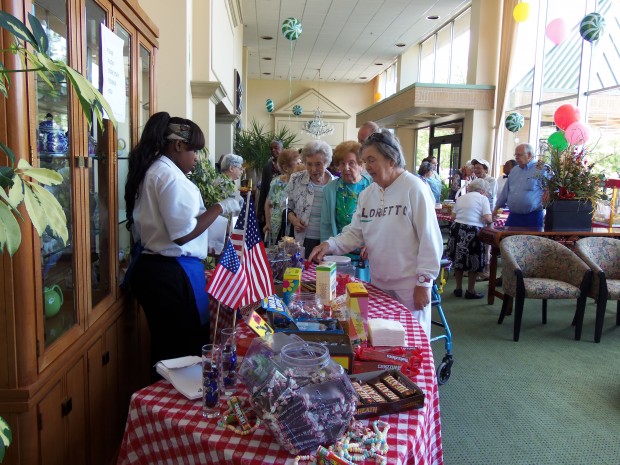 Brentmoor 1
SWEET TREATS. Residents of The Brentmoor indulged in sweet treats at the Candy Spectacular.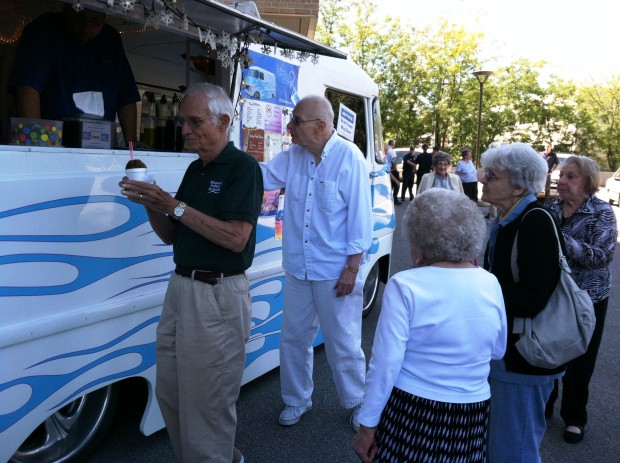 Brentmoor 2
BEAT THE HEAT. Brentmoor residents cool down with snow cones during Snow Day.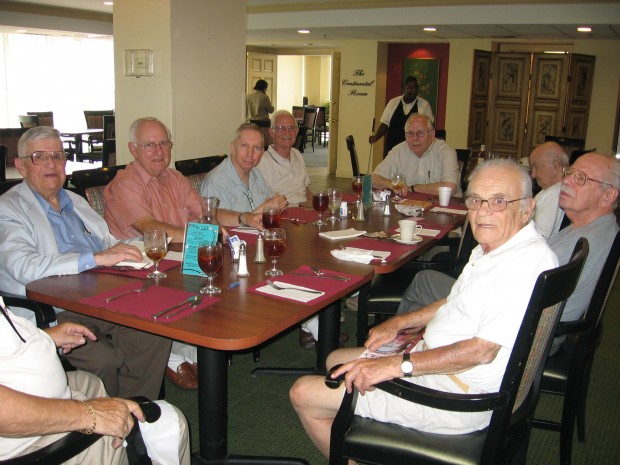 Brentmoor 3
FRIENDS FOREVER. The Men of Brentmoor group enjoys a meal.